More information on Kawasaki's electric bike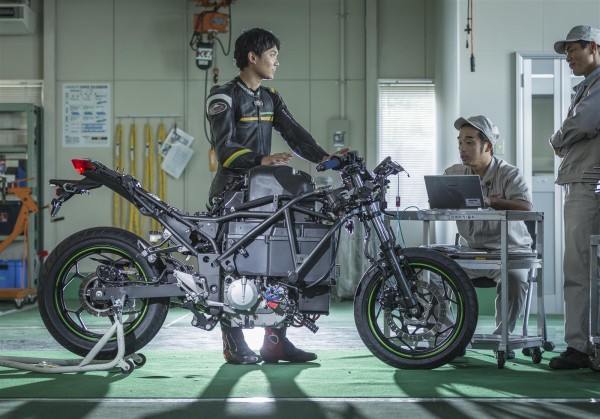 Last EICMA, Kawasaki had released information on its future vision of electric motorcycle that was started since 2000. Yes, back in 2000. You heard it right. Now we have more information on Kawasaki's electric bike.
To us, it doesn't look like an entire sports bike as the clip-on is pulled up and posture of the rider, if we look in the video, is more composed as compared to the sports bike.
It's definitely a sports tourer.
Information in Nov 2019
It is a bike that we see is close to Kawasaki's Ninja 650.

Middleweight Kawasaki bike suspension and brakes are used.

The trellis frame technology used in the Ninja and Z series is used.

The motorcycle weighs 219kg.

20kw output during acceleration, close to 10kw production during the cruise.

100km range is expected.

Clutch and 4-speed gear transmission.

Will be able to charge via the fast-charging system or a 100-240V household power supply.
Latest Information 
The bike now gets the name and is called as the "Kawasaki EV Endeavor ".
Plus now Kawasaki has released short videos about the bike.
The video also shows the 4-speed gear transmission that does mean our prediction is correct.
Kawasaki EV Endeavor will come with manual transmission. The video also talks about the design architecture of the bike.
Although we see Kawasaki is a bit late to the electric party, however, the big Japanese four has already signed a joint agreement that will focus on electric bikes.
So do we expect the new electric bike from Kawasaki soon? Yes, we should.