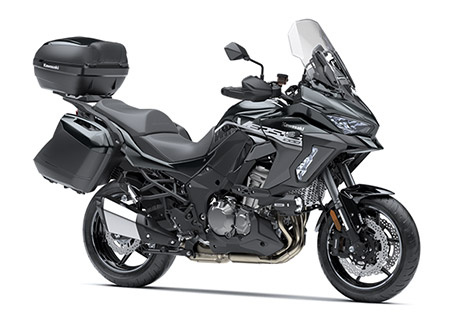 News: 2020 Kawasaki Versys 1000 SE, release date, price and more
Kawasaki has launched 2020 Versys 1000 SE.
There are no changes to specs or any equipment.Apart from color & graphic change.
The price remains the same, but the consumption tax goes up by 10%.
New Paint Scheme
Metallic carbon gray x metallic spark black.
Release Date 
October 15, 2019
Price in Japan
1,903,000 yen