News: Honda's second teaser of 2020 African Twin CRF1100L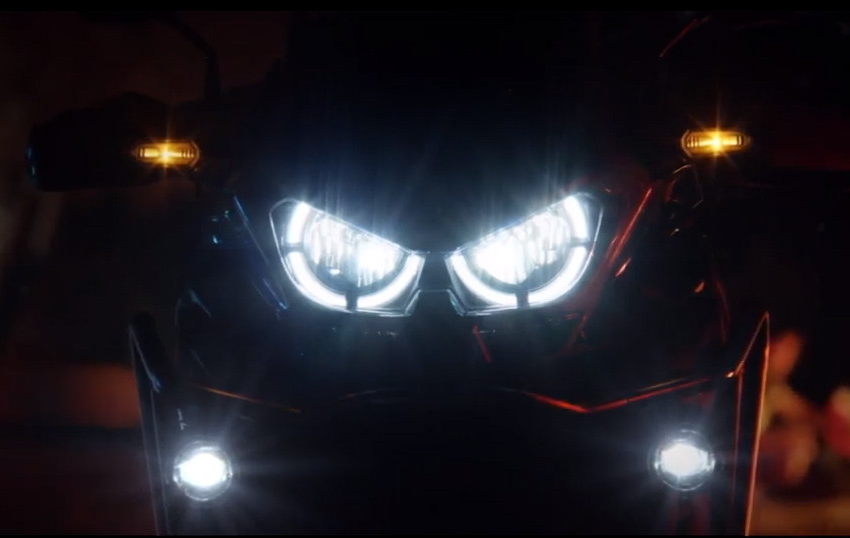 We have first hand information on specs of 2020 Honda African Twin CRF1100L. With thefirst  teaser already released in July 2019. We get to know on variants and display information.
It will come in five different models like.
Two variants of African Twin: ABS and DCT
Three variants of Africa Twin Adventure: ABS, DCT and D4.
Dry weight: 212kg , DCT will weigh 222kg.
Dry weight (ADV): ​​219 kg, DCT: 229 kg and D4 will weigh 231 kg
Displacement: 1,084cc
Horsepower: 75kw (101.97PS) / 7,500rpm
Wheelbase: 1,575mm
Width: 960mm
Front tire: 90 / 90-21
Rear tire: 150 / 70R18
There is still a doubt on cruise control to be added.Well we feel Honda should add it.
Fuel tank capacity will be hiked from 18.8L for African Twin and 24.2L for Adventure Sports for long hauls.
Other specs include Throttle-by-wire, Traction control, Engine mode, Quick shifter (optional), Auto cancel winker
and Emergency stop signal.
It will be showcased at Tokyo Motor Show 2019. Now Honda has released its second teaser take a look at it.