News : B4 Electric Motorcycle design by Dennis Sedov
Dennis Sedov is a creative from Los Angeles, California. His passions are minimizing ecological impact, intuitive design, problem solving, and giving feedback. .This is a Behance project which Dennis has come up with  which not only looks very futuristic but initial impressions are very positive as it looks .Although this design is work in progress but the design is jaw dropping.
From the design it looks like fusion of motorcycle bike with a exercise bike now why i am saying is just look at my point no 10.It also looks like Metal infused with carbon-fiber from the paint scheme.
Looks, Specs and Ergonomics
Lightweight.
Easy to handle.
Compact.
Paint scheme is very vibrant .
Rims look very artistic.
All in all i assume the bike is fold-able .
Battery i assume is between the portion of handle and the seat which you may call it as a frame.
Also i could see the plug to charge the battery on the same frame a little below the seat.
Both the handles are connected to the frame which i feel could be adjusted and the logic could be when the bike is stationary rider can do exercise as well.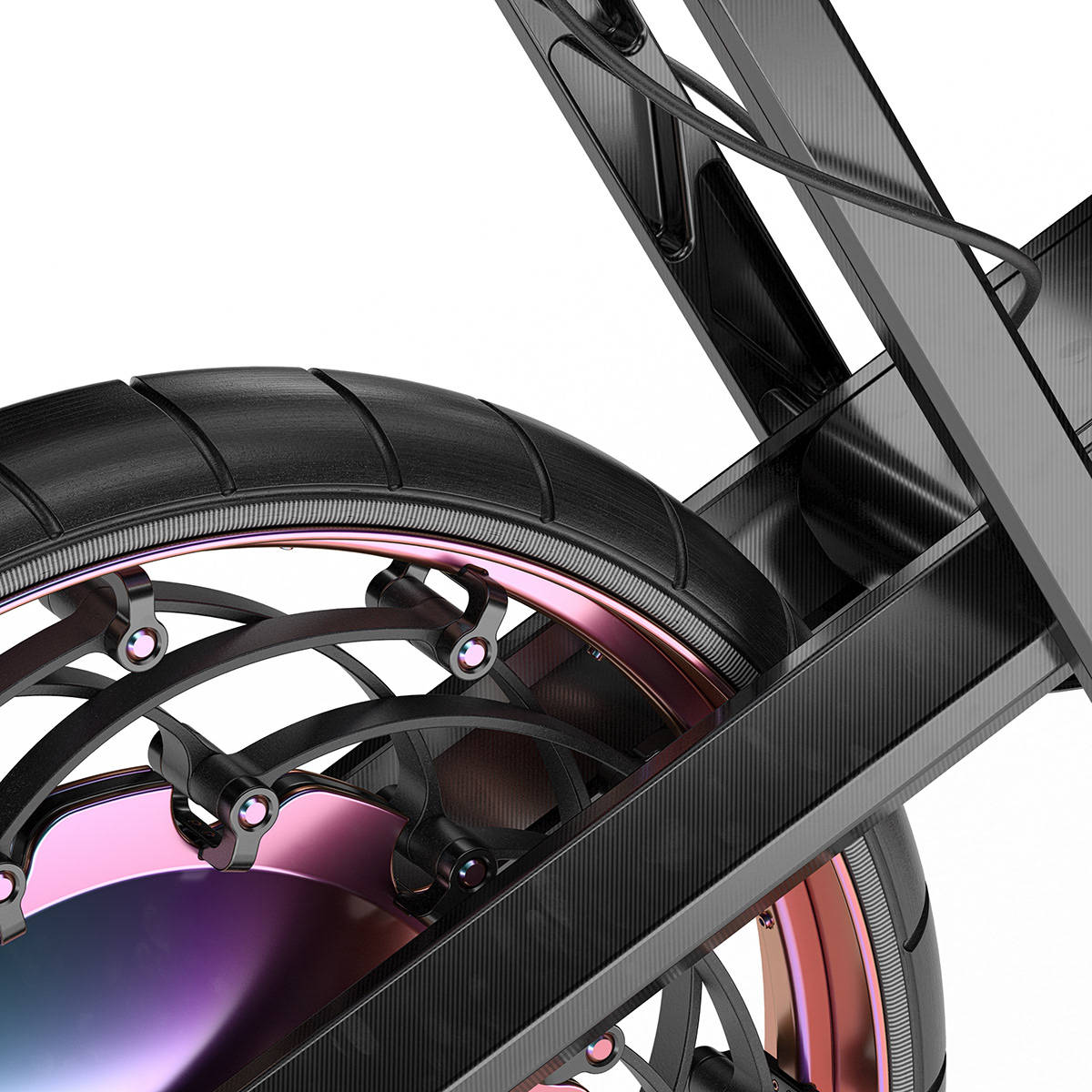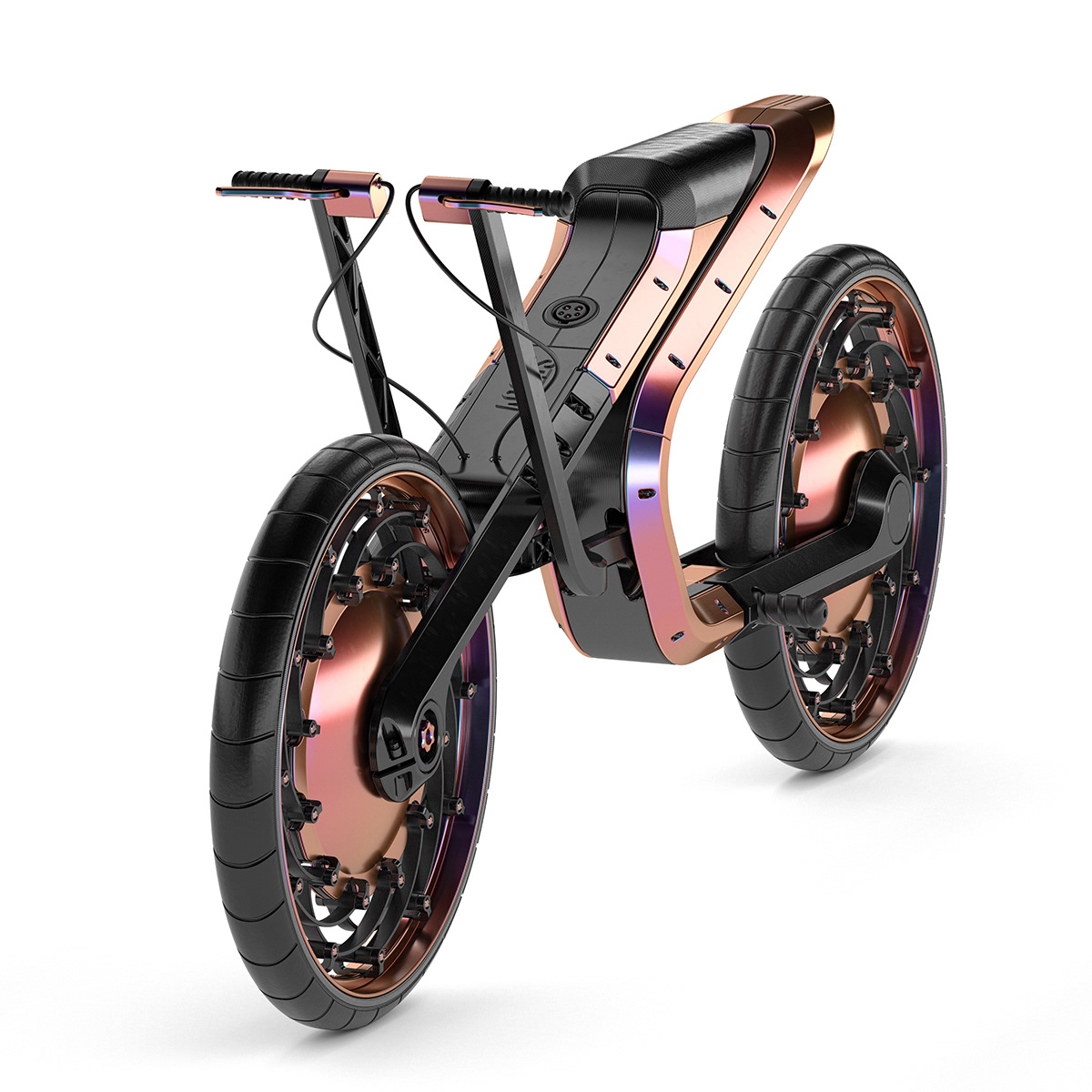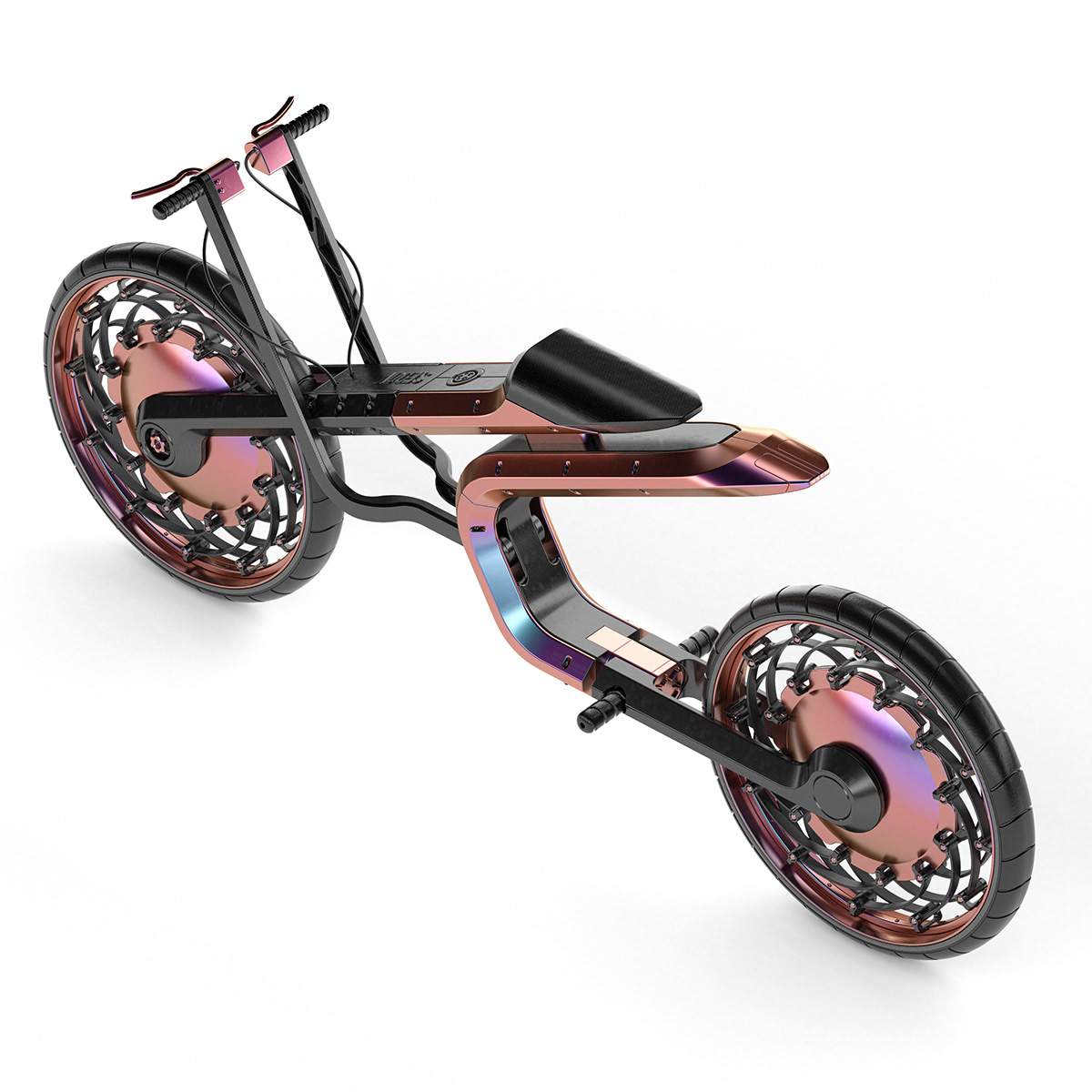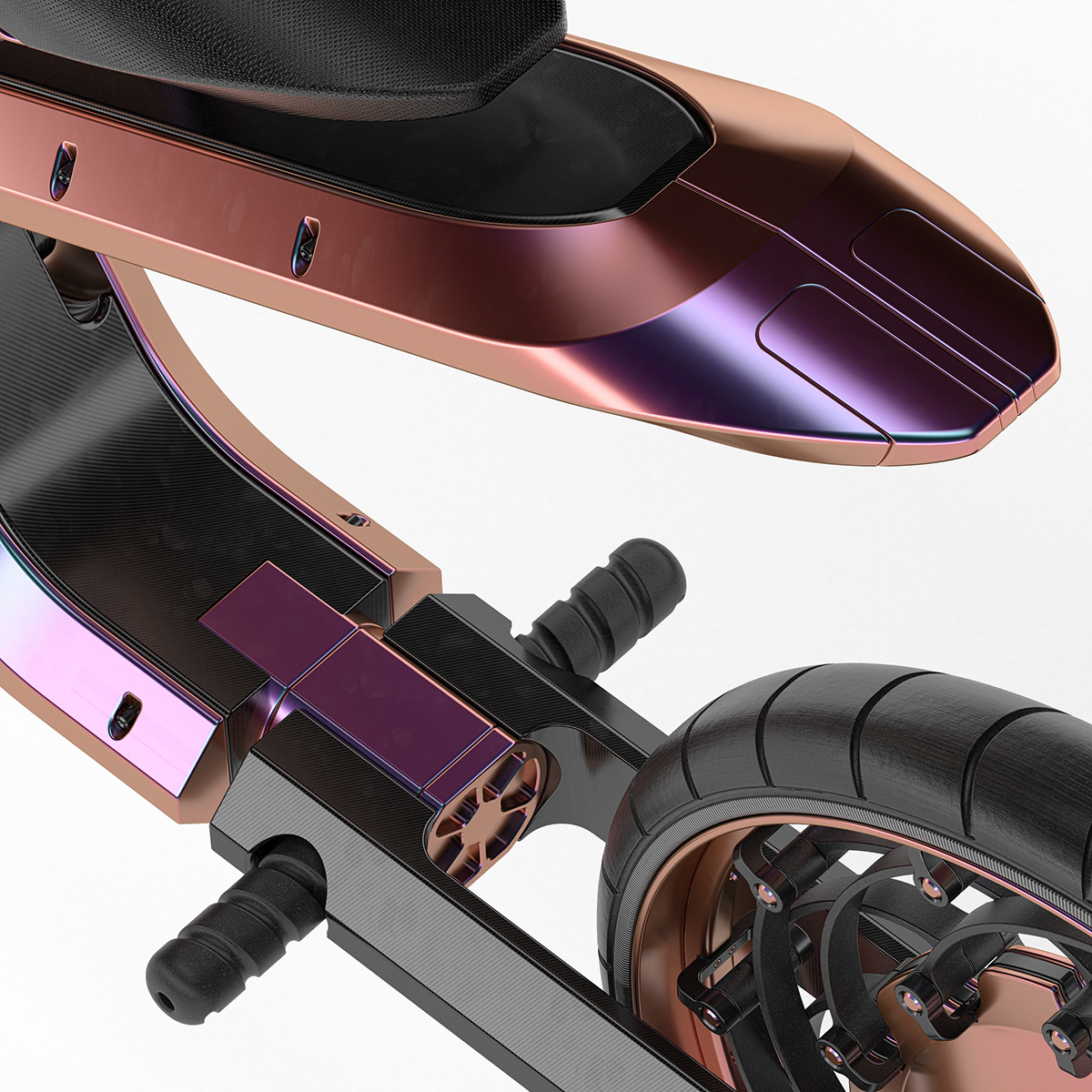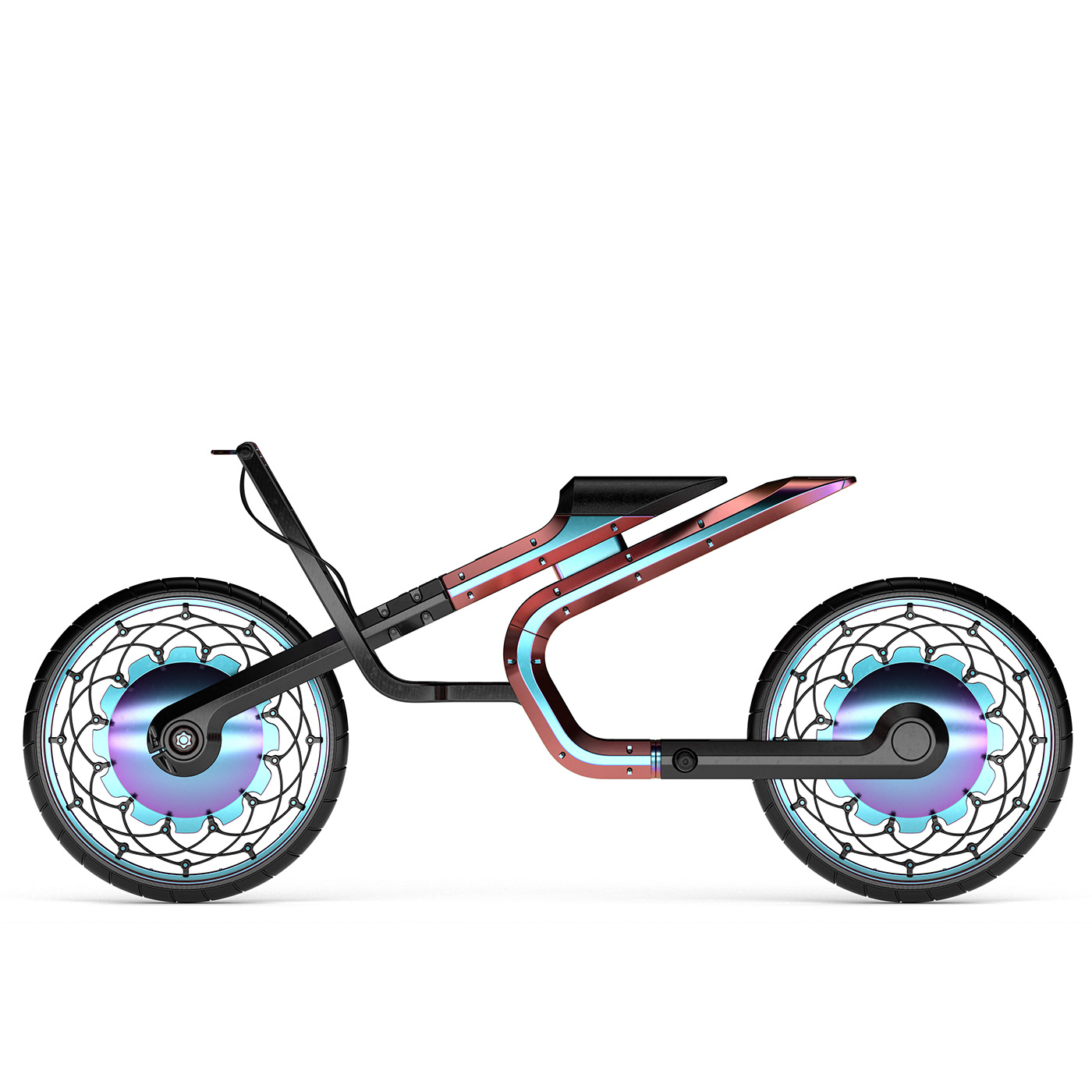 Other Reads
Keanu Reeve's Arch Motorcycle
Nxt motor unveils there electric model called as Rage
Bilet Sting by Father and Son Duo
---
Pic Source : Dennis Sedov