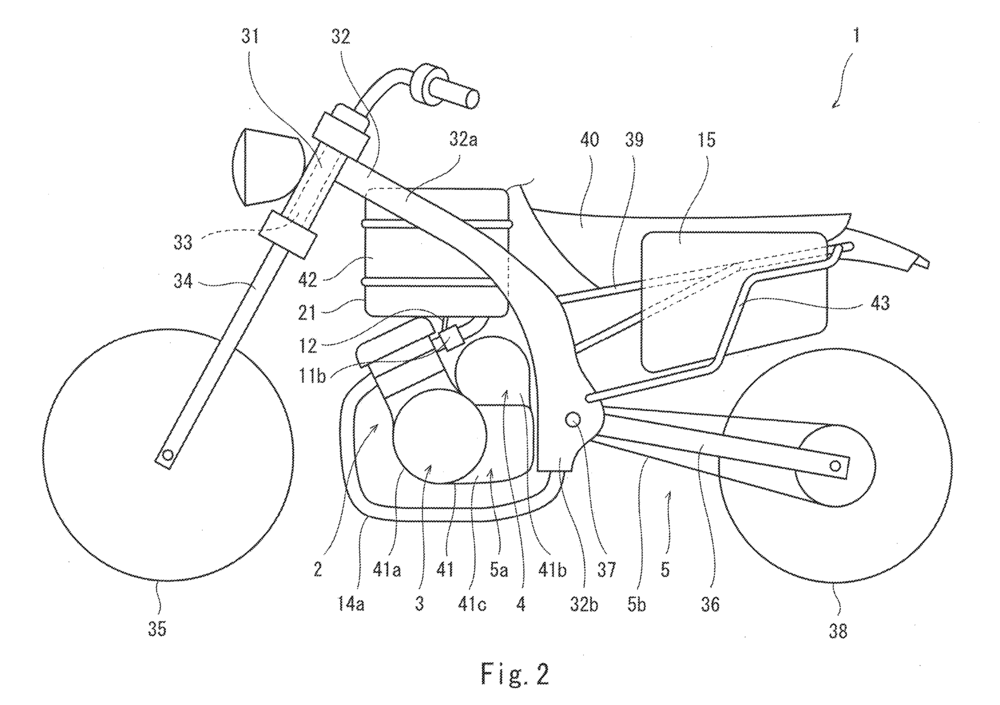 In current scenario there are very less number of manufacturers who has filed patents for hybrid motorcycles on global scale and one among them is Piaggio MP3 Hybrid, well that is not in production.However we see that the trend has not lost the focus and now after BMW has made decision to file the hybrid motorcycle patent.
We have Kawasaki coming in picture to file the hybrid patent.The patent looks like a drawing from student but it does look like it has got a petrol engine in front and electric at the rear and then battery pack and saddle.
Good part of this patent is petrol engine can be started to generate the electricity that will recharge the batteries quite intelligent.Now that being said Kawasaki had to file a patent . But right now it is very unclear has to how Kawasaki will solve the challenge of weight and dimension because putting this technology in bike may increase the weight of entire structure.
It will be good to see how Kawasaki will convert this patent into reality .Right now we could see that Kawasaki is far from experimenting but no doubt patent in place will help to see this reality in future.