News : 'Pelikan' ipod of ebike from Fabian Brees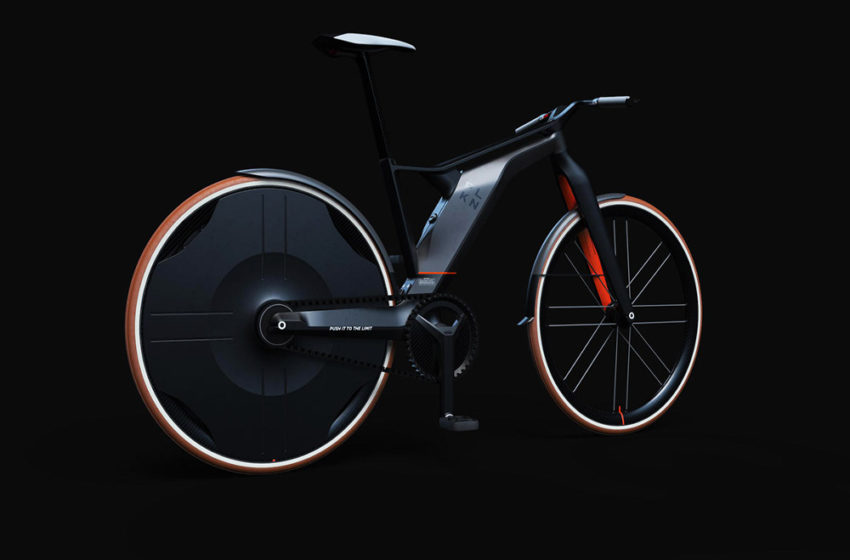 Based in Belgium Fabian is a passionate industrial designer with a strong interest for things that move. Inspired from the Pelikan.The fact that the bodywork could expand -like a pelican's beak- to hold extra battery range motivated the name choice and also they're fun animals this made Fabian to give the name of this bicycle as Pelikan. Sentiment was  driven  to create a unique bicycle with a sculpted body somewhere between motorcycle and bicycle. Instead of hiding all electronic elements Fabian wanted to use the battery and the motor as visual centerpieces for the bike.
Fabian says "When he  began sketching, his personal vision was to design the iPod of eBikes: A bulky block with minimal design features and a bright colour palette. It didn't really work the way I intended, and I got bored of it awfully fast".
Bike also gets the long haul battery .Concept or the idea of long haul battery is rather then chaining the same battery pack several times to extend your range, The bike supports two types of batteries: A smaller, elegant pack for commuters and urban cyclists, and a large, rugged battery for the long-distance travelers and speed junkies.
Fabian has given the battery so much attention that he could could not ignore the hub motor. The decision came to Fabian the moment he started to work on it: "There are two batteries. Guess it will have two hub motors as well."
The bike works by means of a exchangeable Drive Wheel. The standard rear wheel includes a hub motor with a 25km/h top speed. The wheel can be taken off entirely and replaced with the Speedelec Drive Wheel. This wheel includes a heavier hub drive, as well as an internal battery pack to compensate for the extra  power requirements.
The concept comes in three forms Normal, Urban Explorer and Trailblazer. Trailblazer version is still in progress.
Urban Explorer Series : Urban versions of the bike gave Fabian the opportunity to explore a more peaceful colour palette. In total three colour options were conceived: Jet Black, Serious Cyan and Beautiful Beige. Seat material and hand grips can be customized in grey felt, or brown leather
Trailblazer Edition :  The idea is that you could easily swap out the rear triangle with a mountainbike suspension, and wheels to go with it. More coming soon!