News: Triumph reveals the price of its new Rocket 3 variants.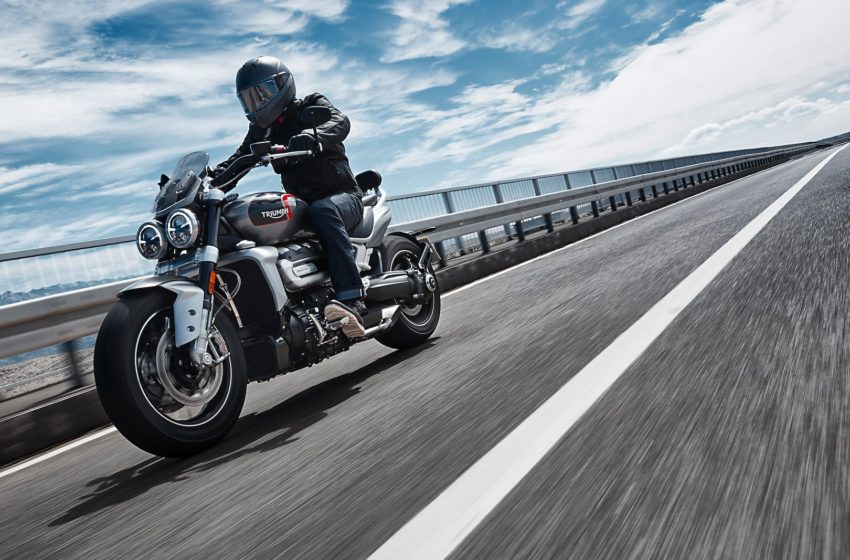 Triumph has revealed the price of its new Rocket 3 variants the 3R and GT.
The 3R is priced at $21,900 (£19,500.00) and
GT is priced at $22, 600 (£20,200.00)
The prices were kept under the hood back when Triumph had unveiled it in July 2019.
Does it stay true for its price?
We will find out 
Both the versions get a new 2458CC DOHC inline 3 engine.
Roughly 10 % plus a boost in the power compared to previous Rocket 3 that's an insane power given to cruiser.
Both the version gets a sculpted tank and aluminum Monza style cap.
With enormous power, it also becomes lighter by 40 kgs as it gets redesigned and involves balancer shafts, a newly build crankcase accompanied with dry-sump lubrication with the all-new six-gear transmission.
GT gets more space in terms of the seat, seat height is now 29.5 inches, pillion pegs that can be adjusted, support in terms of the backrest to the pillion and taller flyscreen.
Paint schemes for both the versions are Phantom Black while Rocket 3 gets additional paint schemes like Korosi Red and the Rocket 3 GT having a two-tone Silver Ice & Storm Grey option that includes a Korosi Red pinstripe decal.  
From the above, we can surely say Triumph took a lot of effort to bring this on-road and its worth the price.
---
Source : Triumph Motorcycles