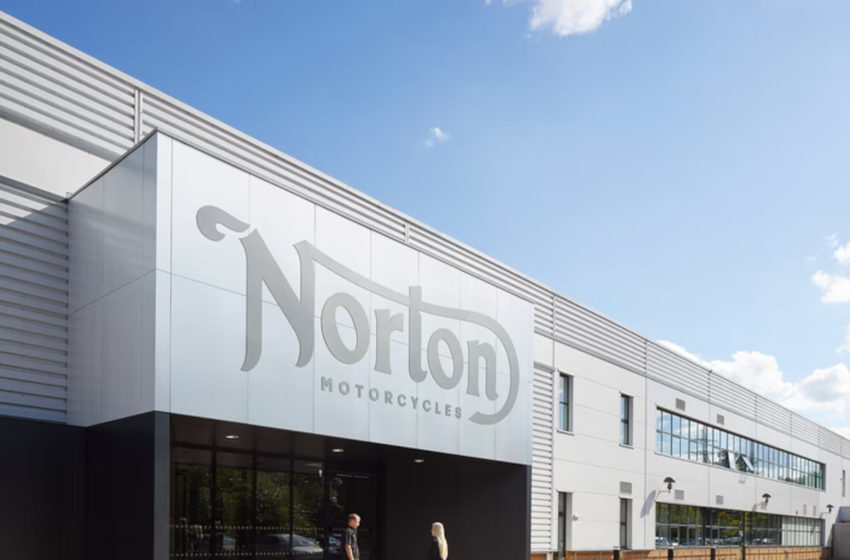 Norton Motorcycles begins electrification journey
The time has come! Norton will begin developing electric motorcycles in the UK after winning significant investment through a Government scheme. 
Thanks to funding from Advanced Propulsion Centre (APC) 19. An initiative which aims to assist businesses in the automotive sector in advancing their low-carbon offering. Norton is now part of the movement helping to accelerate the UK towards a net-zero automotive future. 
Micro-mobility
As demand for electric motorcycles and micro-mobility solutions grows, the project, Zero Emission Norton, will expand our ever-growing electric vehicle engineering capabilities. And develop world-class electric motorcycles.  
Guided by a design-led philosophy and a relentless commitment to perfection, the electrical products will still look Norton unmistakably. The project's team will refine the traditional Norton design DNA but with modern. Twists introducing industry-leading innovations and digital solutions. 
Electrical products to date offer either range or performance, as the weight and size of the battery compromise vehicle design. However, using the Norton team's extensive engineering. And design experience. This project looks to eliminate that compromise while simultaneously delivering race performance and touring range.  
To deliver this ambitious project, we will work with specialist project partners with the same vision for innovation in producing world-class electric motorcycles. The team encompasses Delta Cosworth, HiSpeed Limited, Formaplex Technologies, M&I Materials, INDRA and academic partner WMG (The University of Warwick). 
We will work with these partners to develop world-class technology and products that will enhance the UK supply chain for all the critical components in electric vehicle (EV) technology. Including batteries, motors, chassis, cooling oils and vehicle-to-home chargers. 
Dr Robert Hentschel, CEO of Norton Motorcycles said
This significant funding investment is a momentous milestone for the brand. As it marks the beginning of our electrification journey and fulfilling our ten-year product plan. 
Norton is an exemplar of modern luxury and is unafraid to challenge the status quo. Innovating for the future of mobility while staying true to our British heritage. It also highlights our desire to support the UK in its mission for a net-zero automotive future. 
Working alongside our world-class partners. We're confident that project Zero Emission Norton will eliminate the current dispute between conventional. And electric motorcycles to create EV products that riders desire. Motorcycles that blend Norton's uncompromising design DNA with racing performance. Touring range and lightweight handling.
via press release Norton