Oberdan Bezzi designs the Voge 500 SC Energa Concept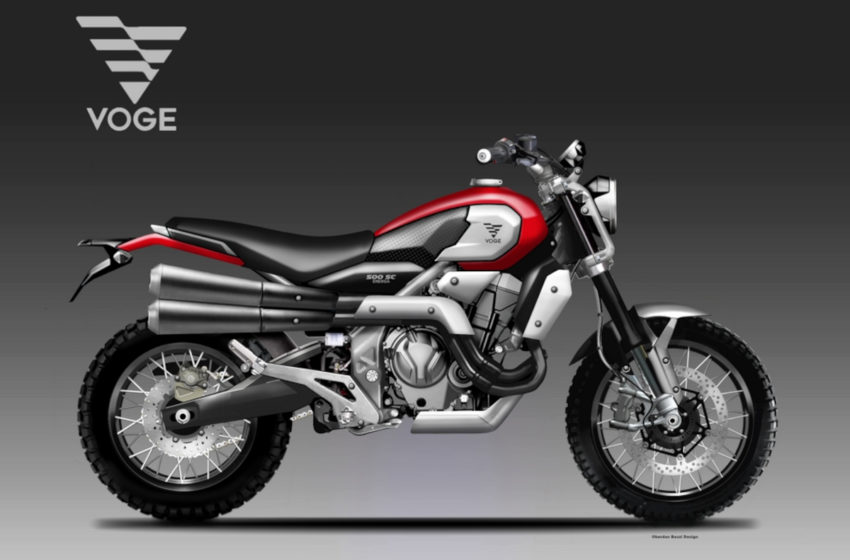 The economic heavyweight of motorcycles LONCIN is present on the foreign market and the domestic. 
Tough competition is always worked because he has been able to stand out with his Brand. 
The motorcycles VOGE enjoys a reputation for performance. Durability and reliability all ICONIC CHINA based in Chongqing, with a history in constructing motorcycles and scooters.
Voge 500 SC Energa Concept
The new ENERGA 500SC Concept that Oberdan Bezzi has designed has a large motorcycle pleated headlight and fog light in the front casing. 
The positioning of the headlight gives a dynamic effect to the front of the vehicle. Which is dashing and stylish at the same time one-tone colour scheme with metallic details on the fuel tank.
Let see what Oberdan Bezzi has to say.
"VOGE is the ′′ prestige ′′ Brand of Chinese colossus LONCIN. Whose task is to raise the quality fame and perception of their products.
Recently distributed also in ITALY, it boasts a range of 500 and 300 cc models. In the most critical types currently among users.
To widen the range and please those who love the SCRAMBLER genre. And with the stated intent to contend the market to a competitor from the Italian Brand even if Chinese-owned. 
VOGE could soon introduce the 500 SC ENERGA. Gifted like sisters of a modern bicylindrical frontmarcia with a cylinder capacity of approximately 500 cc for almost 50 HP of power.
With curated construction and refined aesthetics, ENERGA would have all the cards for excellent success in the homeland and international markets.
Generously sized and well equipped for brakes and suspension. It promises fun, ease of driving and safety at full test.
For anyone who wants a multi-purpose, beautiful, sturdy. And excellent quality/price ratio, this ENERGA could be the ideal choice".