Rise Hardworks Top Cases for Honda PCX and ADV150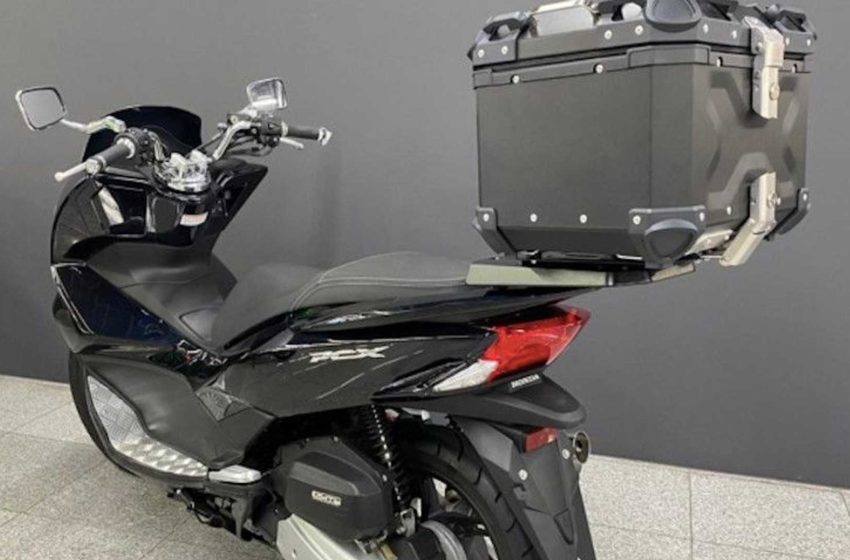 Finding a viable scooter carrier accessory is paramount for commuters who go for long hauls and take their scooter across the cities. There are several options available on the market today.
While most scooter enthusiasts would probably agree that riding a scooter is fun for the most part, it does tend to suffer from a few flaws. 
Scooters today
For example, most scooters' storage compartments are usually underwhelming, with many of them barely being able to accommodate anything more than a wallet and a smartphone.
Still, several aftermarket options can add to your bike's practicality and comfort levels if you consider doing some touring. The two most popular ones are probably rear racks and top cases, allowing you to carry more oversized luggage conveniently.
But one of the more prominent brands, Rise, has been around for a while now to offer such an accessory for Honda ADV 150.
The Hardworks top provides adequate storage to carry whatever essentials you need. Hardworks, it seems, is a made-up word to describe the type of person who takes a lot of things in their scooter, typically doesn't have fancy vehicles, and most rides for commuting.
Rise has recognized this demand and offers a new Hardworks case for the PCX and ADV150 models. The Hardworks cases are explicitly designed to match their companion bikes' styling. 
Look and price
But they don't just look good; rugged aluminium construction ensures supreme protection, while rubber bumpers provide extra cushioning during bumps or when the bike and case fall over. 
The Hardworks (36 and 42 litres) suits the ADV150's athletic build but give a similar, more muscular appearance on the PCX — with its mounting point for ADV150 and PCX.
Regarding price, the top cases in two variants for the 36-litre case for ADV150 come at 44,000 Yen (USD 318). At the same time, the more significant 42-litre case arrives at 47,300 Yen (USD 342).
On the other hand, options for PCX cost less compared to the options provided for ADV150. The 36-litre set costs 40,700 Yen (USD 294), and the larger size comes at 44,000 Yen (USD 318).
via Rideapart