Saku Moto's carbon fibre studded KTM 890 Adventure R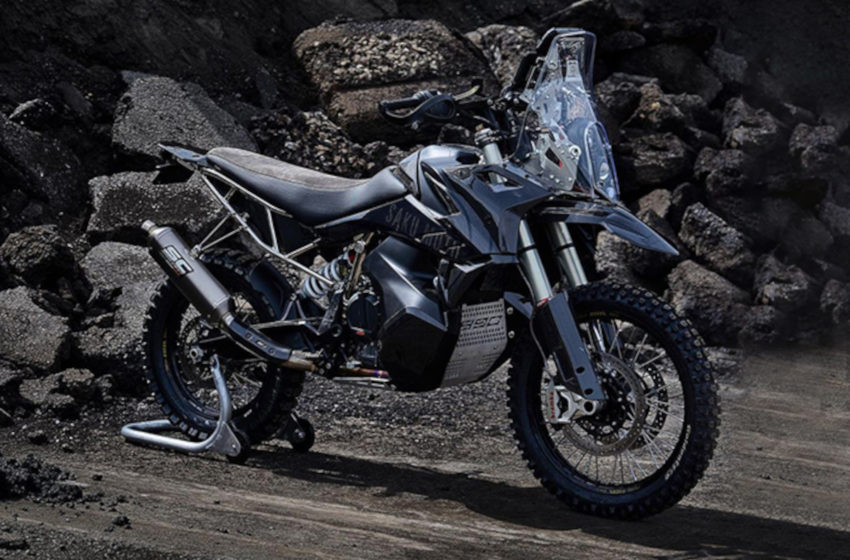 Look in your garage, and I guarantee there's a picture of KTM's 1290 Super Adventure between your Ducati 1198 Panigale and your MV Agusta F4. Now look in the shed — yep, that one is there too. Not every enthusiast can afford to kick off their collection by buying the best bike on the planet. 
Still, for those who want a bite of the Austrian apple without paying top dollar for it…well, KTM has some great options that won't make you weep from your bank account each month. And they have some high-performance bikes in their lineup. 
The custom
These KTM ADVs are the best options because they are already high-performance, so putting any custom component on them becomes challenging.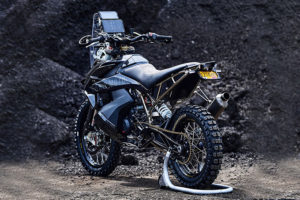 However, Gregor Halenda from Saku Moto has never let a challenging project get in his quest for perfection. As one of the most talented motorcycle builders today, he's been schooled in the art and science of two-wheeled machinery.
A mad scientist at heart, Gregor's worked with several of Europe's top brands over the years on projects ranging from over-the-top cruisers to World Cup enduro bikes and flat trackers ("We had a great time making that one," Gregor said.).
The project was brought back to life by Saku Moto and featured an aggressive, muscular stance. It has been stripped down to its rawest form. The team has worked hard to accentuate the KTM's best features and minimize (or hide) those it is lacking.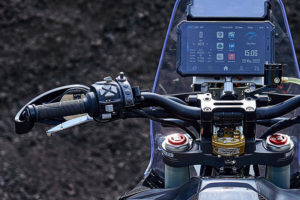 They've pulled the engine out, customized the chassis, and built new bodywork from carbon fibre. They removed the stock bodywork from their 890 Adventure R donor bike and tossed it but kept the engine intact; this allowed them to reduce the bike's weight while still retaining its performance capabilities.
Components
The bike has a clear windscreen supported by the Tripltek GPS tablet. Further, we see the custom laser-cut skid plates, seat from Renazco saddle, hand-guards and luggage rack at the rear.
Golden tires get strong support from spoked Takasago Excel wheels and high-performance WP XPLOR Pro suspensions on both ends.
The 889cc para twin also has an SC-Project exhaust system. Not to mention carbon fibre components like 
radiator shrouds

fork guards

tank cover

braces

quarter panels and 

fenders
via Saku Moto