STILRIDE to unveil electric scooter in 2022
Scooters and e-scooters are becoming increasingly popular in many cities. Meanwhile, very high-end motorcycles are often built with painstaking attention to detail. Come from world-class manufacturers, and cost close to six figures. 
Yet STILRIDE, a startup from Sweden, saw a gap in the global scooter market: affordability and functionality. It resulted in the production of the Sport Utility Scooter One (SUS1) to change the way people view this particular class of vehicles. Much thought went into the design and development of their electric scooter. 
Electrification
They wanted it to be instantly recognizable as something that could take on both urban environments and an off-road trail. Something would be both practical and fun to ride while also looking great.
Some motorcycle enthusiasts still tell you internal combustion will be around forever. Only biker-owned businesses like Harley-Davidson are innovative weltering on the electric bike's future. Electrification isn't just happening with cars.
Fords and Toyotas are guessing their future revolves around electric vehicles. But small displacement drives electric vehicles better. 
The internal combustion engine is it makes much sense for big bikes to do heavy weight lifting daily. As for scooters, the word 'electrification' changes things because it becomes clear at this point scooters are becoming electric motorcycles simply by losing the shifter and adding lights or a speedometer or some other playthings as such.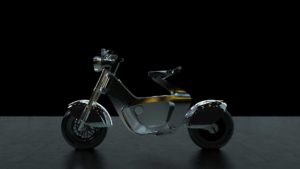 Specs
It's been a long road for STILRIDE's concept. However, the company behind the uniquely shaped and incredibly stylish Sport, Utility Scooter One (SUS1), has announced. 
All those years of development have resulted in a fully working product, and the Swedish startup is now looking to bring the product to market by 2022. We are happy to report all this—and have the first batch of images to show our readers what the scooter looks like today.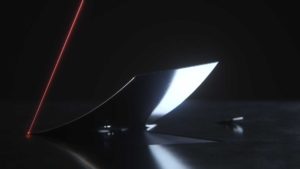 STILRIDE's SUS1 folding e-scooter will be its first commercial design, but the young company has big plans for its chassis. The SUS1 will serve as a foundation for STILFOLD, the Sweden-based motorcycle maker's new series of products built around the steel-clamping technology allows it to fold its bikes in seconds, without tools.
The whole thing sounds almost implausibly good, with a claimed top speed of up to 100 km/h (or 62 mph) and a range of 120 kilometres on a single charge. These are incredible numbers, especially considering the vehicle is lightweight.
via Stilride