Suzuki brings Katana in a limited edition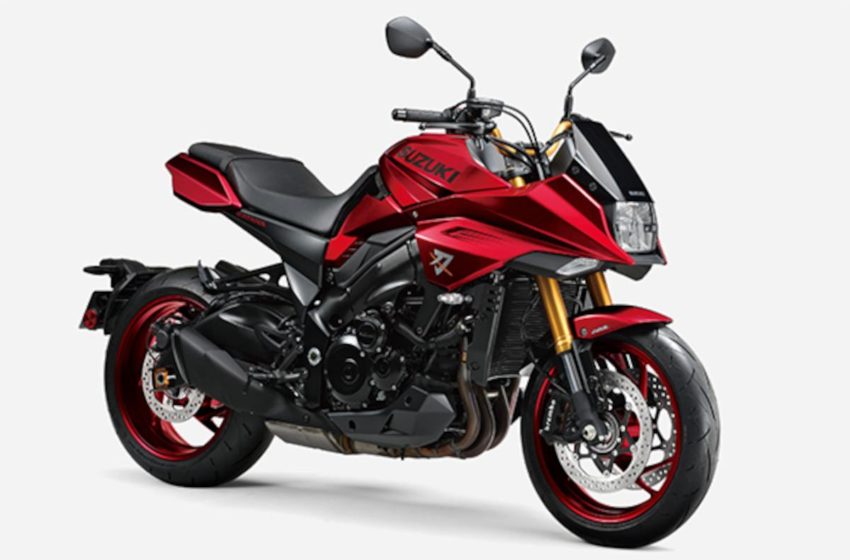 Limited to only 100 units, Suzuki Japan has brought the Katana in Candy Darling Red.
Katana
On a first-come, first-served basis from 3:00 pm on January 11, 2021, Via the internet and S-Mall in Japan, Suzuki has started to accept the reservations. And sells at Suzuki bike shops nationwide.
The unique candy darling red of Suzuki KATANA 2020. To be unveiled is the most popular reference exhibit in the "KATANA Color Questionnaire". 
It comes as a plan for the "Suzuki WEB Motorcycle Show" which is on the Suzuki website on March 27, 2020. 
The rims are red similar to the body colour, and handlebar gets gold colour. Front fork outer tube, chain to give the original styling of "KATANA" a higher quality feel.
Besides, unique colours are used for the "sword" decals, emblems. And sheet stitches to create a finish that pays close attention to details.
The "KATANA" is an improved version of the "GSX-R1000" 998cm. In- lines 4-cylinder engine mounted on a lightweight aluminium frame body.
And it comes equipped with traction control that can efficiently transmit engine output to the road surface.