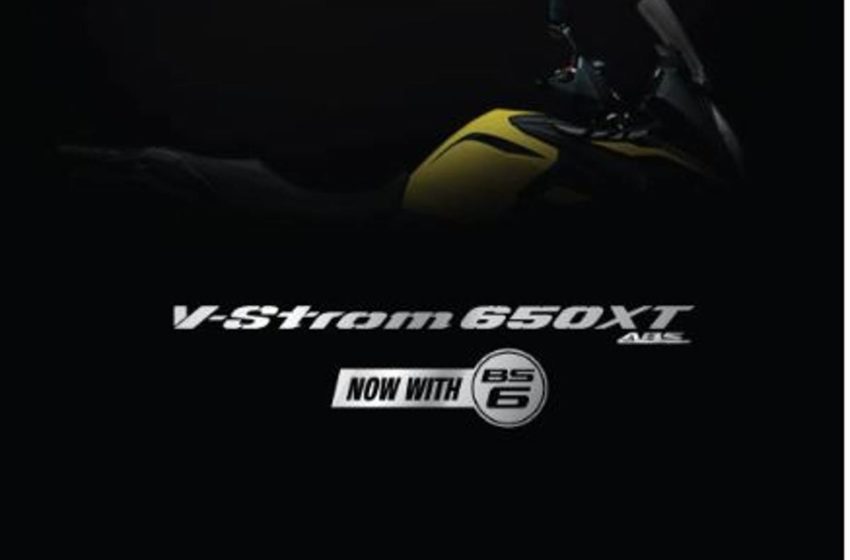 Suzuki teases BS6 V-Strom 650 XT in India
Suzuki India has posted a photo of V-Strom 650XT. Suzuki also released the teaser on the official page of India Suzuki.
Teaser suggest Suzuki will release V-Strom 650XT in India
This teaser image.
"Owning the adventure makes it #ARideToRemember"

Share your riding stories with #ARideToRemember and get featured on our page!

?: Abhishek Sarkar#VStrom #BigBikes #SuzukiIndia pic.twitter.com/jaVTzWYNYf

— Suzuki Motorcycle India (@suzuki2wheelers) May 3, 2020
It is the current V-Strom 650XT. It looks the same as the photo posted by Indian Suzuki earlier.
It is BS6 model.BS6 is equivalent to EURO5 according to India's exhaust gas regulations. So this V-Strom 650XT is synonymous with EURO5 conformity.
Since it is BS6 compliant, both V-Strom650 and SV650 are likely to be EURO5 compliant.
It is a V-Strom650 series engine, but currently, there are V-Strom650 series and SV650 series.
The current model in Japan is equivalent to EURO4. It does not conform to the 2020 regulations.
As mentioned above, the new V-Strom 650XT in India complies with BS6 equivalent to EURO5, so it should not be so difficult to comply with Japan's 2020 regulations because they are almost the same.
There are rumours that Suzuki will release a new middle para twin based on the recursion base in a few years, so what will happen to the SV system? 
However, there is also a Honda CBR250R pattern
The two Japanese models CBR250R and CB250F did not conform to the equivalent of EURO4 and was discontinued,
The engine has survived with CB250R etc. It is the Indian local model CBR250R, but it fits EURO4 equivalent.
Although it does not conform to BS6, it will finally be discontinued.
The market scale of India is enormous, so there are usually local-only models.
Therefore, the above V-strom650XT may is only for India, and may not arrive in other countries.
However, since it complies with EURO5 equivalent, we think Suzuki should have a strategy to sell in other countries as well.
We think there is a high possibility that European- and V-Strom 650 series and SV 650 series that conforms to EURO5 will be released in Japan as well.
Currently, there is no information on V-Strom 650 and SV 650 that confirm EURO 5
Currently, there is no relevant information.
The V-Strom 650XT in India seems to be a new model where we may find upgrades in engine and exhaust system.
However, the new EURO5 compliant model sold in Europe and Japan may have a slightly different appearance and equipment? 
LED headlights are present in V-Strom 1050 and KATANA, and we think they may well use it in the new V-Strom 650 too.
Although there is no basis, however, in the case of EURO4, there were some models with minor changes in the exhaust system and engine, so we think the pattern is usually possible. 
Suzuki doesn't seem to have many resources. Last year Suzuki made a minor change in the SV650, so it is likely that there won't be any further changes.
 We are relieved because the SV650 system is likely to survive. 
Source: Suzuki Motorcycle India Private Limited
---
Read More
Suzuki brings the GSX-R1000R in MotoGP avatar 
2020 Benelli TNT 600i goes on sale in China
Jawa motorcycle on-road prices in Pune, India
2021 Suzuki GSX-R150 is unveiled in Taiwan