The incomparable 'Zeblower' CB550 Cafe Racer by Popbang Classics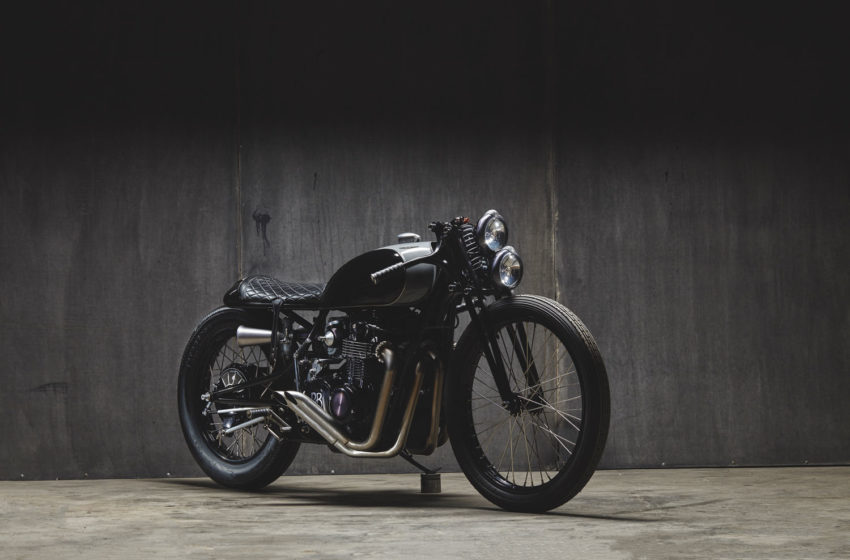 Honda introduced the CB550 or CB550K in September 1974, with the CB500 twin it replaced in the manufacturer's line-up. 
Improvements over the CB500 included a new crankshaft assembly, enlarged carburettor and higher gearing. 
The frame and seat subframe were similar to those employed on the CB500.But these were now of steel section rather than aluminium alloy, increasing weight.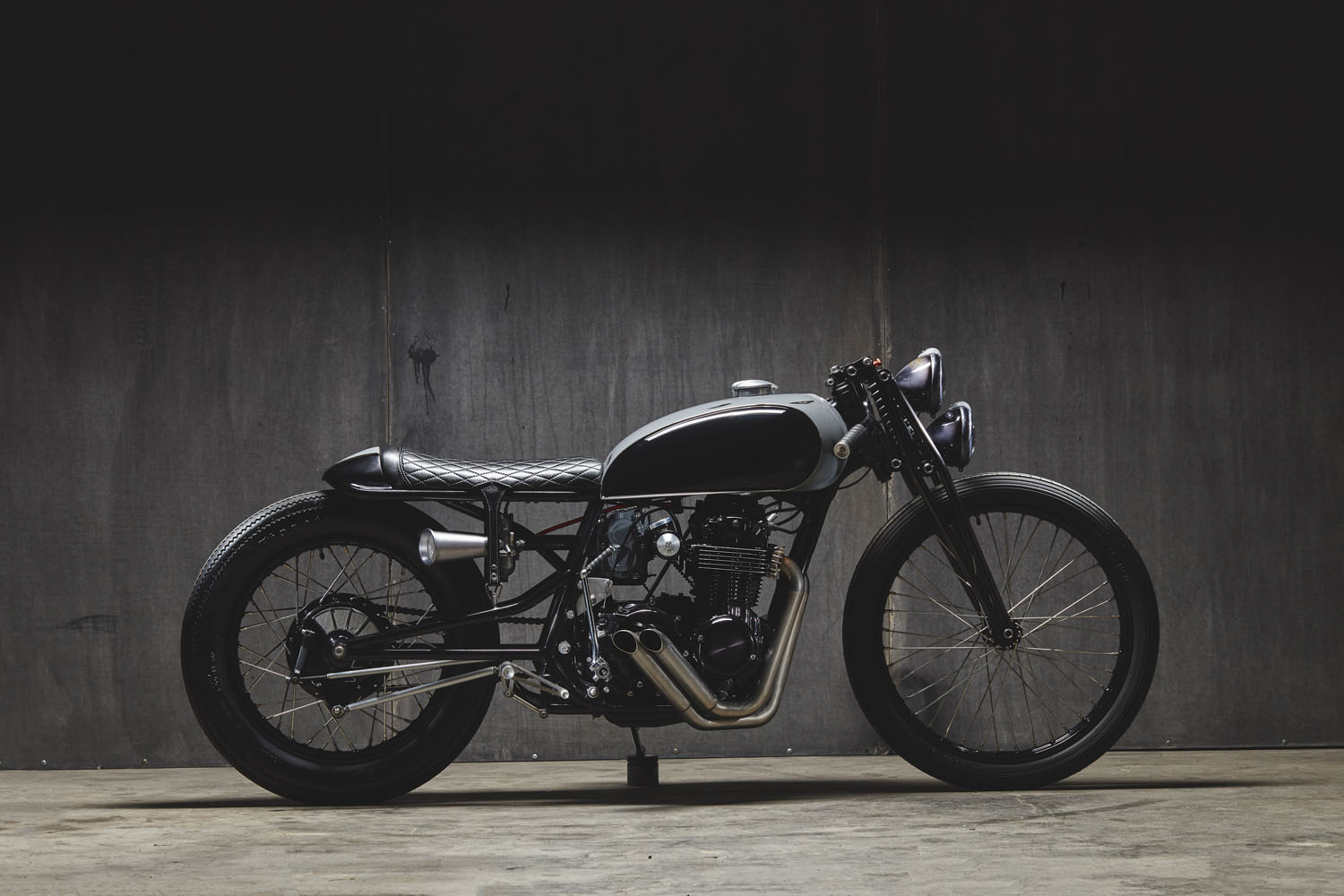 Other changes included modifications to the front suspension. Which improved damping and increased travel to 2.25 inches (57 mm). The rear shock absorber was now hydraulically damped. 
This model had different instruments than previous Hondas. A rectangular speedometer instead of a circular one and warning lights for oil pressure.
The CB550K was a competent, reliable motorcycle, and it proved to be one of Honda's bestsellers. 
In 1977, the engine power output was increased to 52 PS (38 kW) at 8,000 rpm. And the styling comes updated with a new tank and side panels. The 550K remained in production until 1978, when the new CX500 replaced it.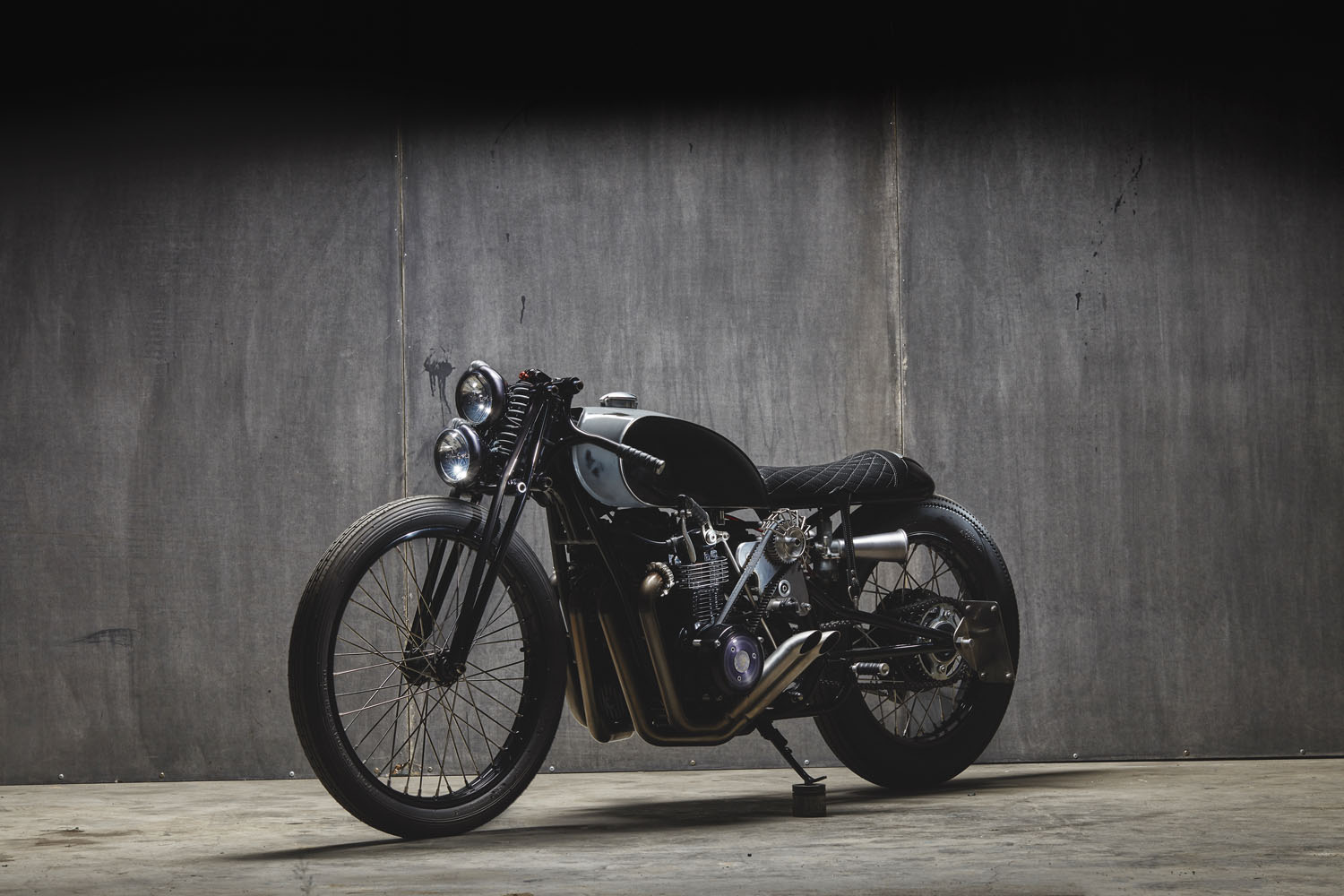 The story
However, taking the history of CB550 ahead.The custom-house Popbang Classics based in Australia went one step forward and built a custom CB550′ Zeblower'. The bike is now in a state that an expert garage could be intimidated. 
Justin Holmes at Popbang Classics did most of the work on the bike.And as he started to strip it down and reshape the tank, he shared his vision for the custom with Aaron.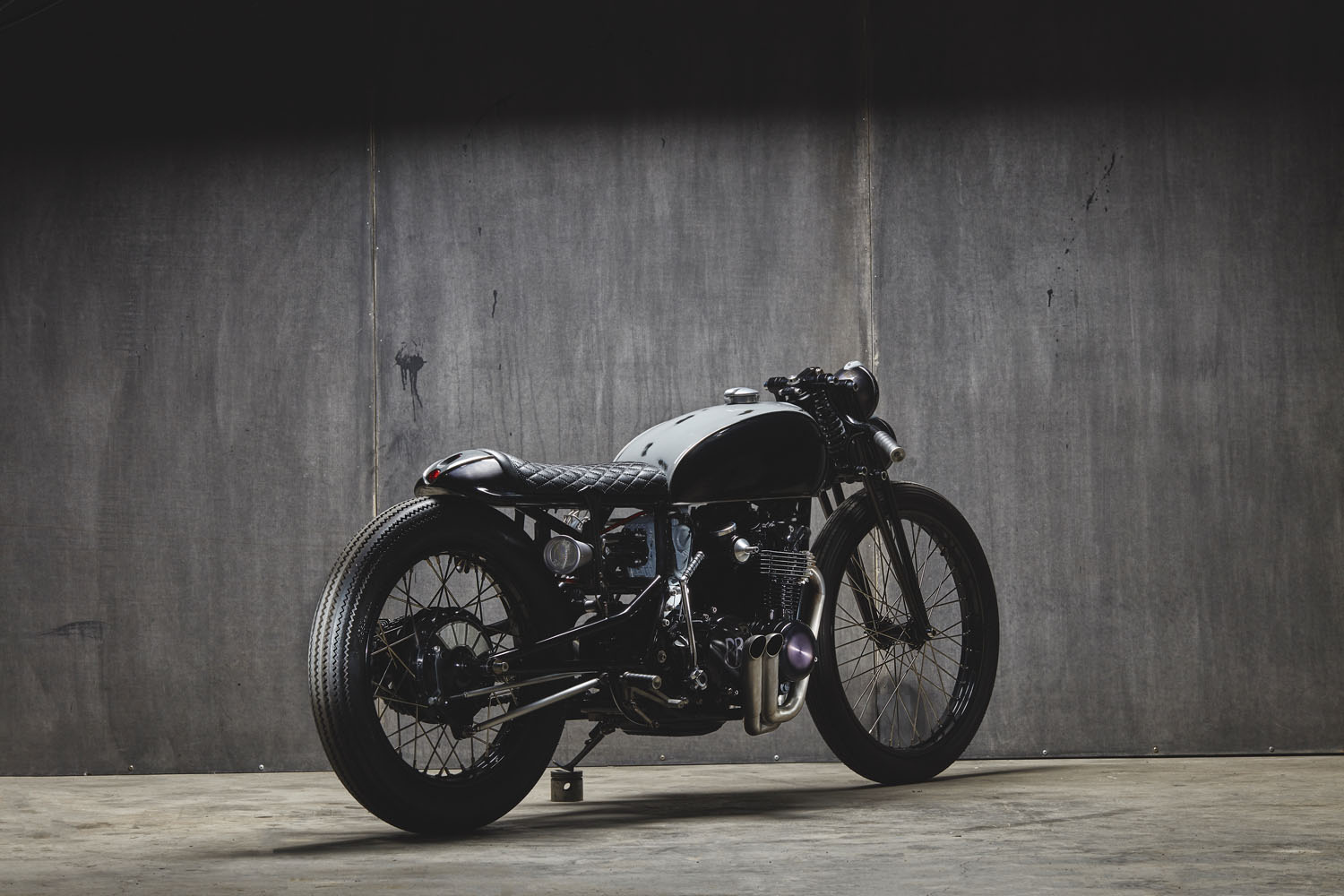 "He wanted to sculpt the tank and make it look like a swollen sci-fi muscle motorcycle gas tank. He wanted to make it look like a 'Ze Blower' inspired by [Custom Cafe Racers] Zeb Lambertson."
I could touch anywhere on the motor and feel a substantial drop of rusted metal hit my finger. 
There was rust inside the engine where it shouldn't have been. But I had to tread because you can't simply rebuild an old bike without understanding how far gone some of it is. 
It may look OK, but be hiding some severe rot deep inside. But that wasn't what I could do anything about at the time, so I went to work on everything else, says Justin.
Zeblower
The next day they mocked the front end in Justin's workshop.And then they had created a concept drawing. It was time to hunt for parts. The PopBang boys are very adept at sourcing hard to find bits of metal and old bikes, so there were no dramas there.
With the new tail and tank installed.It's time to begin what is likely the most labour intensive portion of any build, and that's, of course, bodywork. 
Along with the custom front fender.A new rear hugger that connects to a custom under-cowl is added on so that the lines flow uninterrupted from front to back.
With the bike in pieces with a supercharger seemingly fitted and some other trick bits thrown around.You had to wonder how the whole thing would come together. 
But when Justin shared another photo of the frame with the engine still missing, you could see that he was on the right track.And all it needed was for Aaron to sit down with him and talk about possible parts, bikes and mods that he liked.
Building a project bike from the ground up can be a daunting task. You never quite know what to expect from your result. 
However, that was never an issue for Justin Holmes and his 1975 Honda CB550 "ZeBlower". Knowing what it would take to build something special was a vital part of the plan from day one.
via Poobangclassics
Photographs by Kenny Smith