In India 2021 Suzuki Hayabusa is reaching the dealers.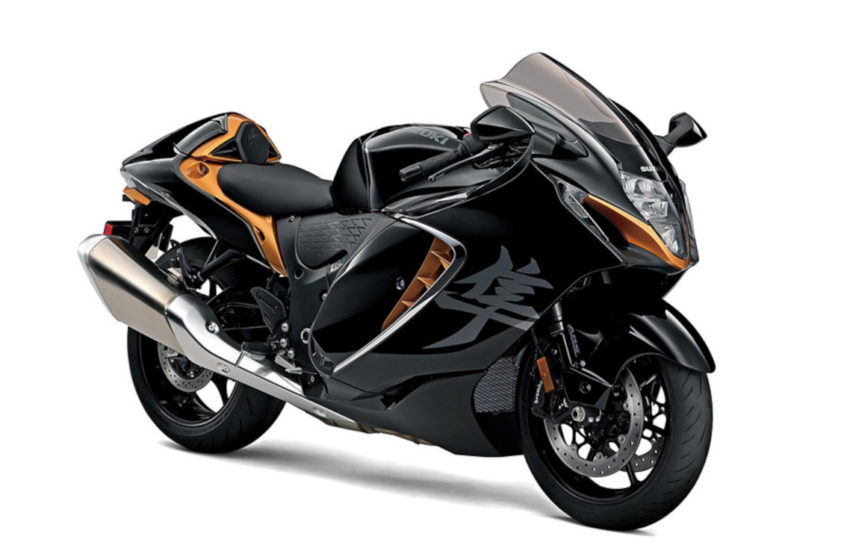 Suzuki began shipping 2021 Suzuki Hayabusa motorcycle units to dealers in India in 2021, and the customers are getting the motorcycles delivered.
The latest version of the sports tourer was released last month with Rs 16.40 lakh (ex-showroom). Which is Rs 2.65 lakh costlier than the previously launched model.
The Hayabusa has been one of the most popular superbikes in India for many years.
2021 Suzuki Hayabusa
The popularity can easily be understood as the first batch of 101 motorcycles was sold out within a week after Suzuki officially launched the model in the Indan market.
It has three colour options, and the white shade was the first one that was sold.
The teeth of the 2021 Hayabusa edition have got many updates.
Although Hayabusa is already one of the most aerodynamically designed motorcycles. Suzuki rewards it with even sharper body panels.
It is technologically advanced, with unique features such as six-axis IMU, a ride-by-wire throttle, a traction control system, anti-lift control, launch control, and more.
The 1340cc inline four-cylinder engine has also been adapted to accomplish the new emission standards.
In the process, the model seemed to lose a considerable amount of power and torque.
However, Suzuki claims that the model's performance has improved in the low and mid-range of the rev band.
The hardware department also underwent few improvements as it improved suspension, higher-spec brakes, and grippier Bridgestone Battlax Hypersport S22 tires.