The Railway Motorcycle Concept is extremely Futuristic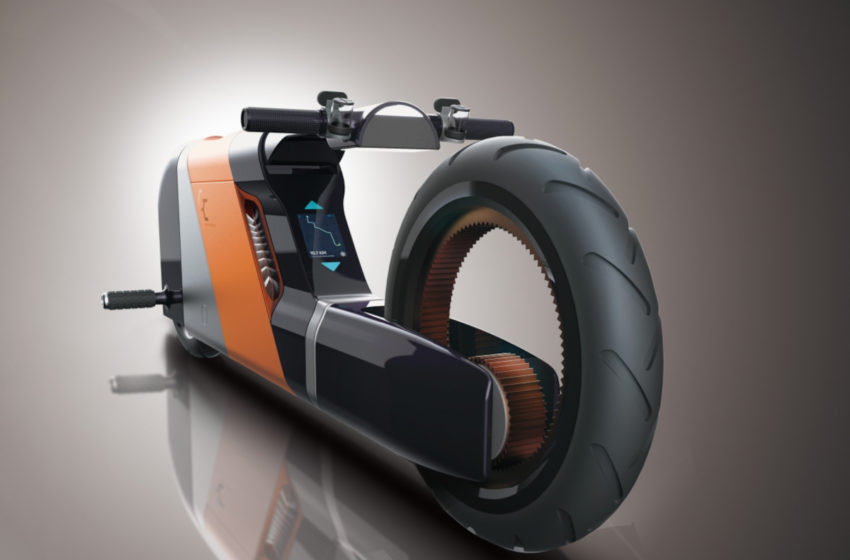 You know how it feels when you're on a train and finds that you should be at the front, but you're still ten cars away. Now imagine that feeling for the workers who maintain the railway tracks. 
Problem statement
They have to walk many steps to get from one end of a way to another, and in extreme cases–which is quite common– they often have to spend hours underground sitting or resting on the tracks just waiting to be able to continue their job. 
But artist Heqi Wang and the team comprising Jianning Su, Xinyi Ma, and Kai Qiu have come up with ​a brilliant solution for this problem of getting around, this dual-purpose motorcycle concept. 
There's no need for workers to risk their lives to move around down there while maintaining and repairing the tracks, tools and all ― the motorcycle can help them do that too!
The working atmosphere of the maintenance personnel always involves a large amount of risk, potentially resulting in delayed trains and traffic jams. 
Solution
To increase the convenience for such workers, the team devised a dual-use motorcycle that could use to repair train tracks and navigate the subway. It would allow them to get from place to place faster and secure their work more quickly.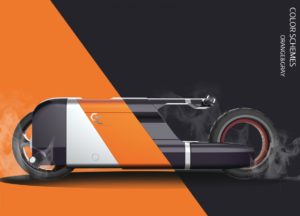 The Railway Motorcycle concept is no ordinary scooter or motorbike with an aluminium-magnesium alloy body and vacuum-puncture-proof tires that allow it to drive along city roads using its rear-wheel-drive system.
But by raising the side wings on either side of the vehicle, it can latch onto the train tracks and run along at high speed without any risk of rail track wear or tear.
It is equipped with a display screen to show driving status, and its steering device is the tilt steering control lever. An internal battery powers it. The rear wheel drives the bike has a fixed reverse gear device on its front wheel that helps move forward when on rails.
And the design is the winner of the London International Creative Competition for Non-Professional / USE Product.
When used on land, a throwback vibe permeates its appearance as if it was revived from an earlier time as the futuristic motorcycle is manoeuvred on land to move faster than any regular vehicle in traffic. The hollowed tires are free from wheel rims and attached tubes from the engine and mirror the look of clockwork engines.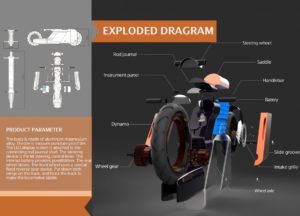 via LICC