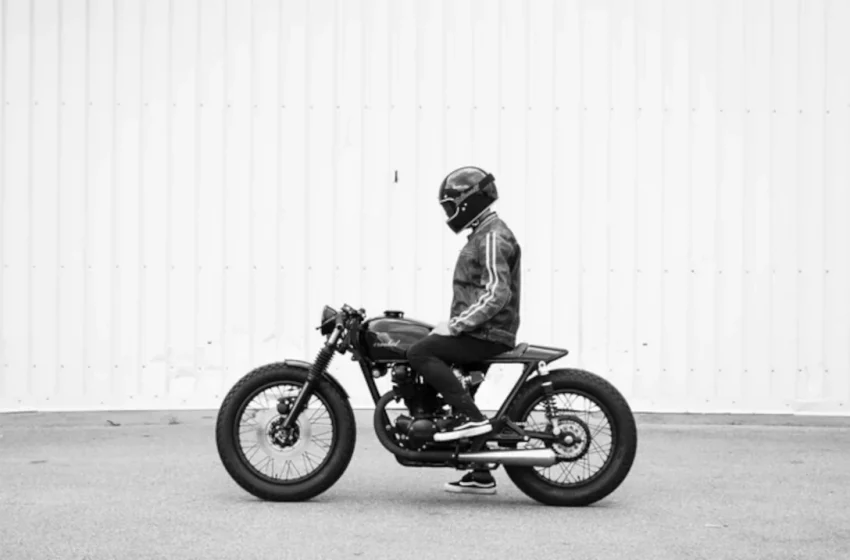 The stunning Honda CB450 Cafe Racer built by Crooked
If ever you wanted a one-of-a-kind motorcycle, this Honda CB450 is the perfect candidate to start your search with.
Honda CB450
This beautiful Honda CB450 cafe racer was created by Crooked Motorcycles, a workshop based in Germany. The stunning Honda CB450 cafe racer was modified from a 1972 Honda CB450.And took inspiration from the iconic racing Hondas of the '60s. 
The bike started life as a bare frame and engine, restored and then heavily modified to produce the stunning bike you see today.
While we're pretty familiar with Crooked's unique style, work, and quality. This time, they've outdone themselves. The Honda CB450 has received a sleek makeover that gives the old machine the edge it needs to shine in the modern bike world.
Premia build
The Honda CB450 Café Racer is as clean as you'd expect a build from Crooked Motorcycles to be. Sold by the workshop, this is one of the most premia builds from them. Including a complete engine rebuild, a custom headlight, and custom bodywork.
One of the things that caught our eye about this Cafe Racer is the paint job, which can be called 'Deep Space Black'.  The bike features a minimalistic style with its clean lines. Blacked-out engine, almost completely blacked out the rear end and the small Crooked logo in the corner of the tank.
From the photos, it's clear that Crooked Motorcycles is a genuinely talented team of builders. The intricate framework is spot on. With solid welds and clean lines. We don't even want to think about how long this must have taken to get everything looking just perfect. 
But it's this perfection which makes this bike even more stunning. It's not often you see some freshly laid welds on a custom motorcycle, but with the help of this lighter and brighter LED taillight, you can get a flawless view of the beautifully crafted bike.
As can be seen here, the Crooked Motorcycles Honda CB450 is without the usual mods or add-ons. The bike arrives in a classic scheme, and the details, such as the blacked-out wheels, lack rear light and keep things neat.
Other components involve M.Blaze bar-end blinkers, Biltwell grips, Motoscope Tiny speedometer, a Motogadget M.Unit and YSS Eco-Line shocks. What's more, the custom also gets the Hattech exhaust system.