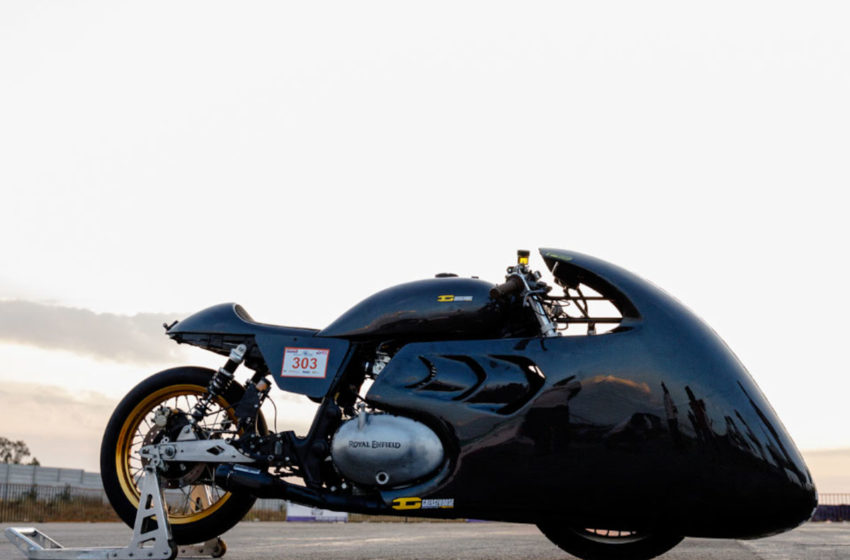 The ultimate custom drag racer ' DUNAALI ' by Greasehouse Garage
DUNAALI -a Royal Enfield Continental GT 650, the latest from Greasehouse Customs creation, is a Royal Enfield 650 cc commuter turned racer inspired by the old racers and drag bikes. 
The goal was to make it attractive from an aesthetic point of view that meets the rider's desire for performance and handling. In other words, this is one highly-customized drag bike with a lot of heart and soul poured into it.
Greasehouse Garage's DUNAALI
Royal Enfield's been launched in India for decades now and already has over a million owners. The brand benefits from a deep-rooted legacy, but that doesn't mean it's obsolete.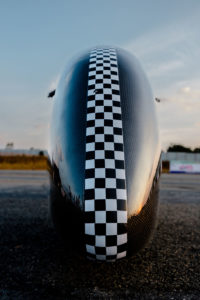 And this is why the next-generation unit construction was designed to be customized; hence the company approached Greasehouse with 'What if we started to customize it, especially a drag motorcycle?' And this build showcases just what can be done when you start tinkering with an RE motorcycle.
But you can't envision and build a better bike without understanding what works and what doesn't, which is why they embarked on an extensive series of trials and tests to first gain an in-depth understanding of the present Royal Enfield 650 out in the open under Greasehouse owner, Anand Dharmaraj strict's supervision.
Gauntlet
Greasehouse Racing had picked up the gauntlet to take it to its limits. When everyone's focussed on power outputs, top speed and torque figures, Greasehouse was thinking beyond that.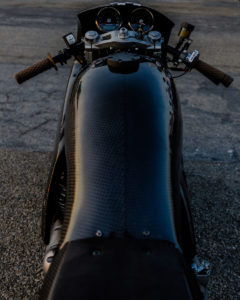 The bespoke motorcycle boutique based in Bangalore set its eyes on an even more significant challenge — performance in corners, which comes from lighter weight and a lower centre of gravity by having a less frontal area on the bike.
And for this, they started taking down the nuts and bolts of the bike. Power output is where this bike shines. What began as just a harmless urge to get more power out of an engine made to use at low revs has become the brainchild of Greaseouse customs. 
Excellent output
We know the Royal Enfield 650 stock makes 47 hp while the "DUNAALI "generates 62.2 hp, and all this happens with the help of S&S Cycle compression pistons with larger injectors.
Further, the custom drag gets tuned by a Race Dynamics ECU and FuelX Autotune systems. The custom also got the quickshifter, Rekluse clutch, and a bespoke two-into-one exhaust. 
At the same time, the engine receives strong support from velocity stacks. When it comes to the wiring, the team at Greasehouse took it apart and integrated it with a Lithium-ion battery.
Components
Fitting it with the freshest set of mods, Greasehouse made noteworthy changes to his bike. We could see they lowered the suspensions and substituted the rear shocks with the preload-adjustable YSS units.
The custom subframe arrives from CNC-machined aluminium, with mudguard mounts and swingarm pivots to match the front. The rear yoke is a work of art; the pivot is adjustable, allowing you to micro-adjust your rake angle, and the top side incorporates a mono-shock mount.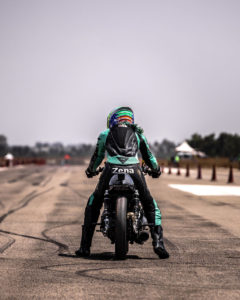 The wheel size was decreased from 18 to 17 inches, and it made sure the bike lost some weight. At the same time, both wheels get the Michelin tires. The front wheel has a hoop made from aluminium and a lightweight hub. On the other hand, the rear wheel has an OEM hub.
Inspiration
The bodywork has a handmade carbon fibre dustbin fairing and takes inspiration from two drag customs, the Sprintbeemer 'by LuckyCat Garage and the 'Fastest Indian' by Burt Munro.
The upcycled Stock parts like the clocks, clip-on and grips, while artisans installed the UMA Racing quick-throttle and RCB brake master cylinder at Greasehouse custom in Bangalore. The rear seats are also custom and are made out of titanium and stainless steel.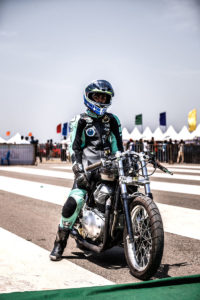 The entire package weighs 170 kgs which are close to 375 lbs. The custom's sweet-running simplicity is what makes it suitable but also makes it aggressive. 
And while we are sure the petrolheads would have us believe otherwise, very little can be done to make a simple motorcycle genuinely great.