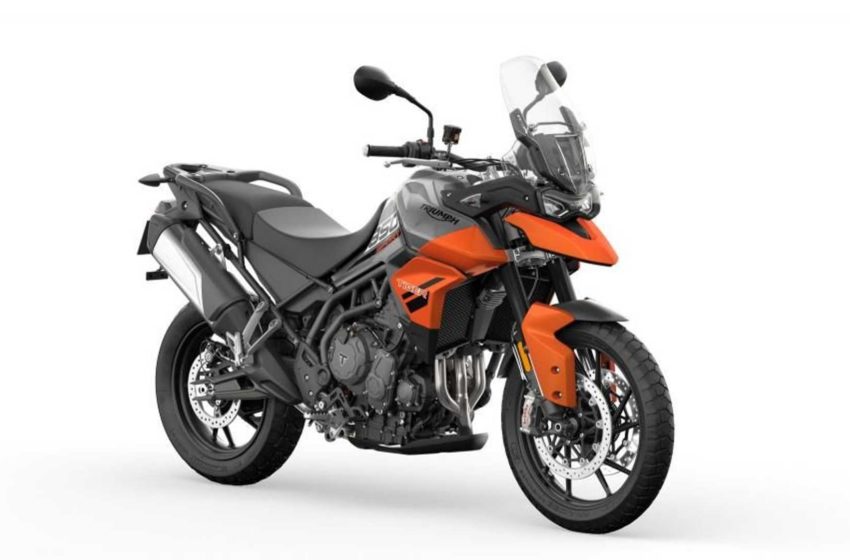 Triumph adds new colour combinations to their Tiger lineup
 The Triumph Tiger has always been an icon amongst the adventure-touring segment. A bike more than capable of carving out its niche within the adventure-touring part.
Tiger
Boasting a solid build and sophisticated capabilities — capable of tackling everything from daily commutes to long-distance rides. But while the base model may have similar capabilities as many of its competitors.It's not exactly one to stand out from the crowd. Well, that's about to change.
Triumph has just introduced three new colours for its Tiger lineup. But don't get your hopes too high just yet. You'll have to wait 'til the later part of next year before you can see these new colours in person. The trio (named Caspian Blue, Graphite and Baja Orange and Sandstorm) will be released by July 2022 and mark the 2023 model year for the Tiger.
The Triumph Tiger has had some impressive sales over the years. The adventure-touring segment of motorcycles has been privileged with a lineup full of motorcycles from a British company.Triumph Motorcycles.
New shades
First introduced in India back in 2013 by iconic brand, Triumph Motorcycles. The series has since grown to have four models to choose from. 
The first is Tiger 660, then the Tiger 850, Tiger 900 in its lesser variations: GT, GT Pro, Rally and Rally Pro trim levels, and the Tiger 850 Sport.
The Tiger 850 Sport will receive two shades, Graphite and Baja Orange.
While the Tiger 900 GT and GT Pro models will get the excellent Caspian Blue.Unlike the Khaki shade, the Tiger 900 Rally and Rally Pro will feature Sandstorm.
They join the other standard colours already available to customers. Including Pure White, Sapphire Black, Matte Khaki Green, Graphite and Caspian Blue. And Graphite and Diablo Red spread among the two (Tiger 900 and Tiger 850) models.
via Motociclismo