Triumph starts deliveries for its new Rocket 3 in India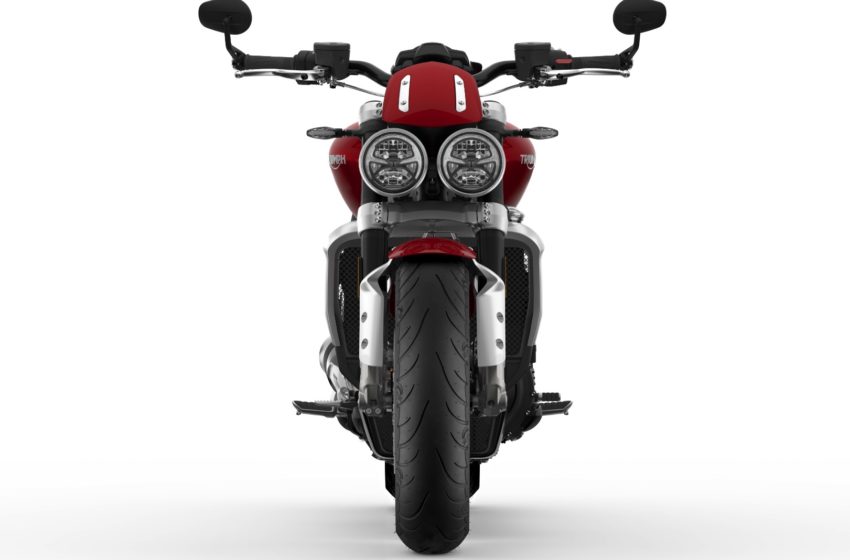 Triumph has revealed the price of its new Rocket 3 variants, the 3R and GT.
Below are the prices for the US and UK.
The 3R comes at $21,900 (£19,500.00) and

GT comes at $22, 600 (£20,200.00)
The prices were kept under the hood back when Triumph had unveiled it in July 2019.
Now the new Rocket 3 is also launched in India and at India Bike Week (IBW) 2019. India Bike Week is the largest festival of bikes in India that takes place year on year.
The price tag for Rocket 3 starts from INR 18 Lakhs ( Ex-Showroom).
Both the versions get a new 2458CC DOHC inline-three engine.

Roughly 10 % plus a boost in power

 compared

 to previous Rocket 3 t

Both the version gets a sculpted tank and aluminum Monza style cap.

With enormous power, it also becomes lighter by 40 kgs as it gets redesigned and involves balancer shafts. A newly build crankcase accompanied with dry-sump lubrication with the all-new six-gear transmission.
Now the first delivery of the motorcycles has started from yesterday today in metros like Delhi, Pune, Chandigarh, Mumbai, Hyderabad, Ahmedabad, Bangalore, and Kochi. 
The second batch of deliveries will start in February and March.
Shoeb Farooq, GM, Triumph said, "We've had an astounding demand to bring the product in the country and an even amplified response to the bookings. I'm glad to say that the first batch of 40 Rocket 3Rs- that are coming to India have been sold out. Keeping in mind the enthusiastic response we are receiving for our flagship motorcycle, our next action is to carry out the deliveries well within time".
---
Source : Auto Economic Times
Read More
Triumph and James Bond 007 officially tie up
Bajaj to unveil Husqvarna motorcycles in India
Harley's electric scooter