How to design a motorcycle on the mobile phone?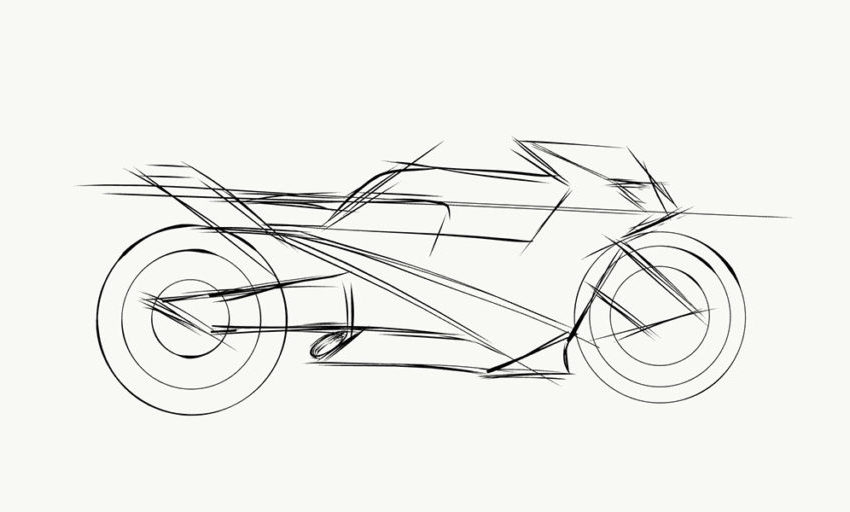 Wagner Pozebon is not new on the Behance scene, and his ideas and concepts revolve around the Shoes, Skateboards, Mixer Grinder, and more.
Wagner's Art
In his various drawings that caught our eye, is motorcycle design that is made on the Asus Zenfone 5 and made with the help of Adobe Illustrator Draw.
On the other part, we should realize it is not easy to draw lines on the phone as the dimensions are less compared to tabs and desktops or laptops.
However, Wagner has pulled some clean lines filled with red color in it. Motorcycle design is a sports bike that has wide spokes in the front and rear wheel.
However, in the latter drawings, we see Wagner has filled the rear wheel with black color, and that does look like a plate instead of spoke.
Number in the front does have a yellow background, and that's the only part we see yellow. The design is all in red and black.The entire design gets the light blue color in the background.
All in all, Wagner makes it look very effortless.
Asus Zenfone 5 
Dimensions of Asus Zenfone 5 are 148.20 x 72.80 x 10.34mm (height x width x thickness). 
Resolution of the phone is 720 x 1280 pixels, which is not that great as compared to other phones. However we see Wagner has utilized this phone in a very effective way.
Let's look at step by step Wagner's design of the motorcycle. Although he has not explained the steps, we could see easily via his drawings from where he started.
He first created the structure of the motorcycle, and then he started to fill in the colors.
Step 1
Step 2 
Step 3 
Step 4 
Step 5 
Step 6 
Step 7 
Step 8
Step 9 
Step 10
Step 11
---
Source : Wagner Pozebon 


Read More 

History of Motorcycles
Visionary Kar Lee talks about his vision
How Motorcycle achieves traction?
Suzuki unveils Saluto 125
Do we see changes in Glemseck 101 2020?