Suzuki unveils Saluto 125 cc scooter with 10 hp of power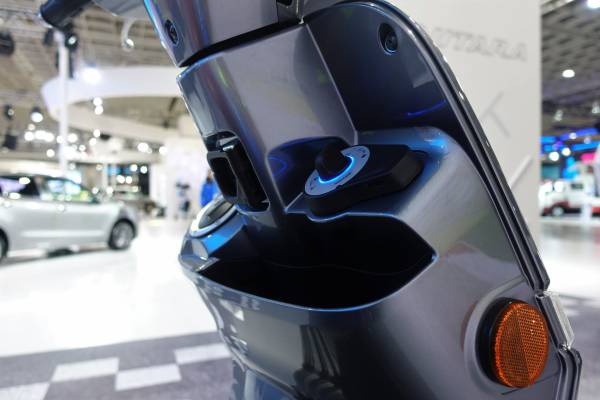 Suzuki announced the new retro scooter, Saluto 125. The base used for this scooter is SWISH. Since the base is SWISH, there are more chances that it arrives in Japan.
Saluto 125 is unveiled in Taiwan at Motor Show. Let's take a closer look at the information on its release date, specs, and more.

Specs and Release Date

February 2020 release

SWISH base

Horsepower: 9.4PS / 7,000rpm

Torque: 10Nm / 6,000rpm

Fuel consumption: 51.1km / L

Italian design

Smart key equipment

5V2A USB power supply

Design
The new Saluto 125 is similar to a new retro scooter in terms of design and looks. Front brakes are disk and rear are drum. Similar to what SWISH has.
Suzuki Saluto 125 doesn't have an official page. But Suzuki says we should wait until mid- February 2020, so we can see more information.
Design is Italian. It comes with LED headlamp and LED blinkers. When it comes to LED Blinkers, they are rare in Suzuki.

The rear too is very well designed with a good sense of luxury. At the front, there is a smart key, also a hazard indicator.
The operating button for meter is on the steering wheel and not somewhere near the meter. Speedo is digital and has an LCD to display the information.
Overall the design is seamless, and it does come close to Piaggio's Vespa. The base is SWISH (GSR125 series), so it's reliable.

The seat is comfortable, and it does have the compartment, although the capacity in the compartment is average.
Saluto 125 also comes with the box at the front. When you look at Saluto, the ground clearance is proper. The Price tag is still under the warp.

---
Pic Credits : Moto7
Read More 
Suzuki to bring Euro-5 Hayabusa in 2021
Laverda SFC 100 will go under hammer
Suzuki's new oil cooled engine
Truvor " The Carbon Fibre Electric Scambler "