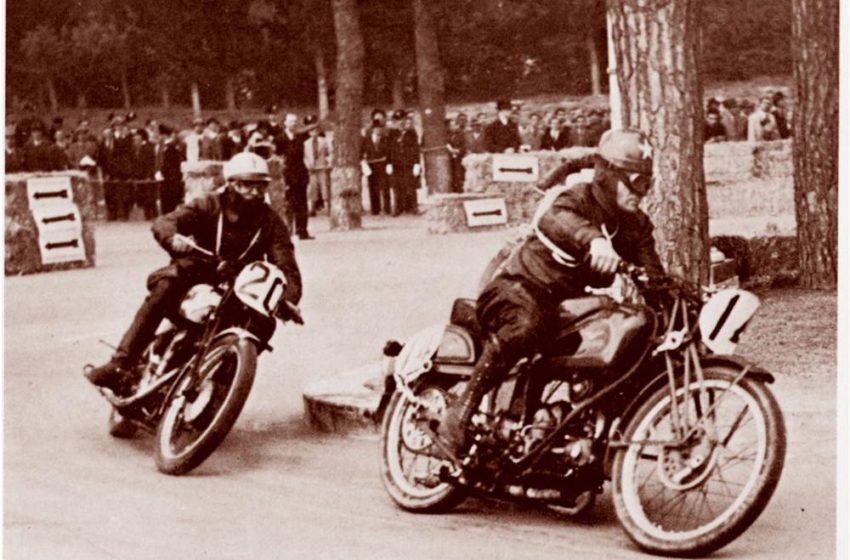 With the advent of bicycles earlier in the 19th century,(1817) there has been  that urge to create much more performant two-wheeled vehicles and this is especially responsible for the discovery of motorcycles. Motorcycles as we all know them today are the result of a long evolution, which goes back a very long time.
1867 : The Perreaux is generally considered to be the oldest motorcycle in the world, though with several controversies surrounding its two steam wheels.
1869 : The American Sylvester H.Roper built in 1868 or 1869 a two-cylinder steam velocipede, which we know little about, except that it seems less evolved, less successful than the contemporary Perreaux.What is Dynamic Damping Control
In fact the Roper would have been conceived as a fair attraction more than a means of locomotion.
What even makes things worse is that the dating of this bike is only the opinion of an American museum curator.
1884 : The American, Lucius Copeland was assumed to have made a steam bicycle that is characterized by a huge rear wheel with which a maximum velocity of about 12 mph could be achieved.
1885 : The Germans G. Daimler and W.Maybach built a 4-stroke, 264cc petrol engine, which they place on a wooden velocipede. With the recent commemorations there has been the believe that it was  actually the first ever motorcycle that existed. Well, it stands as the first motorcycle with a petrol engine … if it is indeed a motorcycle, since it was equipped with four wheels.
It seems, in fact that this "bike" was designed for the sole purpose of testing the engine that it carried.
It should be noted that the main obstacle to the development of a steam engine for light vehicles is the weight and bulk of it. Although in 1883 De Dion and Bouton built a vehicle (front-wheel drive) less cumbersome, it is Leon Serpollet who made a big progress in 1887 by inventing the steam engine with instantaneous vaporization, which he installs on a tricycle.
1887 : The French Millet builds a 5-cylinder star engine, running on oil, which will equip tricycles (engine in the front wheel) or bicycles (engine in the rear wheel). This engine also had an electric ignition whose spark was provided by a Bunsen battery.
1891: Builders still hesitating between oil, coal and gas, Hildebrand build its first steam engine, which will have a sequel.
1894 :  Hildebrand and Wolfmuller  succeed in building the First bike with a sales network. The final version will have a 1490cc horizontal four-stroke twin engine hung under the frame and water-cooled, with the tank in the rear mudguard. That notwithstanding, It also had quite a flaw in its design which was attributed to the poor connection between the rear wheel  and the connecting rods. This motorcycle was broadcast in France under the name "La Petrolette".
1895 : We have the very first motorcycle being seen in the USA which was brought in by a circus group from France. That's also the year we have Edward Joel Pennington showing off his first motorcycle to reach a speed of 58mph.
1897 : The brothers Werner (France) give their motor cycle the name "motorcycle".Imperial (G.B.) equips its machines with a mechanically controlled disc brake.
1902 : The Royal Enfield Company becomes he first Motorcycle Company to use a 2-speed gearbox and a final transmission by chain in their motorcycles.
1902 : Bichrone (France) becomes the first to equip its two-stroke V-twin bikes.
1903 : Roessler-Javerning (Austria) equips his motorcycles with suspensions at the front and rear.
1903 : National Federation (Belgium) equips its motorcycles with a four-cylinder system.
1904 : Roc (G.B.) equips his motorcycles with a 4-speed gearbox.
1905 : Howard (G.B.) powers his horizontal motor using an injection mechanism.
1907 : New Era (G.B.) adopts gear shifting.
1907 : A.S.L. becomes the first motorcycle with air suspension front and rear.
1907 : Norton wins the first "Tourist Trophy" with a motorcycle with a … Peugeot, V-twin engine.
1911 : The competitive Scotts use a two-stroke, liquid-cooled, rotary-fed, two-stroke engine.
1913 : Bayley-Flyer (U.S.A.) equips his motorcycle with a 2-speed gearbox with automatic selection.
The 1920s
A.R. (France) produces a single cylinder oil cooled motorcycle.
S.D. (G.B.) equips his motorcycle with a double cradle frame.
We have advent of bikes such as the ; Climber 175cc , Ded 250, 500 M90.
The 1950s
We have the advent of the greatest Japanese company that deals with motorcycle manufacturing: HONDA!
2007 and subsequent years.
A breath of fresh air finally blows on the motorcycle market. During the last fifteen years, technical innovations have been rather rare, the major manufacturers are often happy with just refining already existing solutions.(Should you buy Electric Motorcycle).
It must be said that the public had never been fond of revolutionary techniques and this is at the origin of some resounding commercial flops, despite the merits of several original concepts. One will remember the single-sided front, turbo or anti-diving, which have never found their audience.
Nowadays, though Japanese manufacturing companies may hold a greater share of the motorcycling market, giants such as the Harley Davidson, Ducati and BMW should not be forgotten. For it is thanks to their competition that we have the latest innovations present in the motorcycling industry.