Vance & Hines brings the new exhaust for Yamaha YZF-R7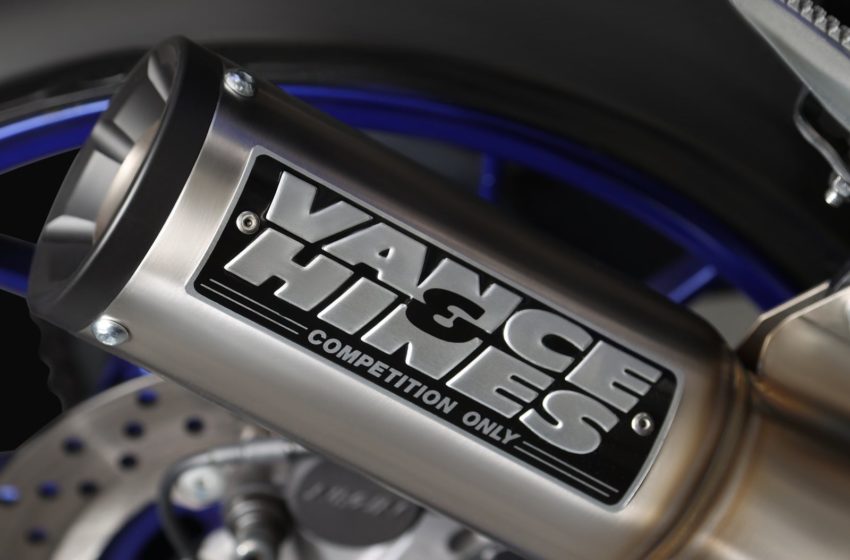 Today, Vance & Hines, America's premier manufacturer of motorcycle performance products. Announced its new racing exhaust system for the Yamaha YZF-R7 motorcycle.
Along with the launch of this new exhaust system, Vance & Hines will have a contingency support program in 2022. For racers who compete in the popular and ultra-competitive MotoAmerica Twins Cup class using the Vance & Hines system.
Designed for use in closed course competition. The Vance & Hines Hi-Output 2-into-1 completely replaces the original factory exhaust system.
 Constructed in high grade 304 stainless steel with a perfect muffler, the two-piece sprung design relieves vibration stress for more excellent durability against the rigours of the racing environment. While the modular nature of the system also makes replacing components from crash damage more affordable.
They had considered a wide range of factors to improve performance over the factory system. Fabricated with hand, TIG welded joints. The headers feature a tapered design developed on track to increase performance by nearly 10% over stock with proper engine tuning.
In addition. The system reduces weight by over 7 lbs. And has been positioned higher and tighter to the bike to improve ground clearance allowing for steeper lean angles.
Besides the R7, the Hi-Output 2-into-1 also fits the core MT-07 platform serves as the basis for the R7. And its other variants. 
Such as the XSR700, all of which have been well established as capable bikes for a track day, builds and in club level racing across the US.
Quote
"The Twins Cup proved itself to be one of the most competitive classes in the MotoAmerica paddock this past season. And gave us the perfect environment to hone the performance and design of our new system for the R7 with our development team," said Vance & Hines President, Mike Kennedy. "
Our podium finish at the season finale at Barber means aspiring racers. Who are looking to prove their speed in the Twins Cup can have confidence our system will help them get the most out of their R7 on track." 
The Vance & Hines Hi-Output 2-into-1 Exhaust System for the Yamaha YZF-R7 is available now through the Vance & Hines Race Development Center (RDC) in Brownsburg Indiana. The retail price is $989.99.
Press release from VanceandHines