Visionary artist Pratik Kamath creates BMW S1KRR-E concept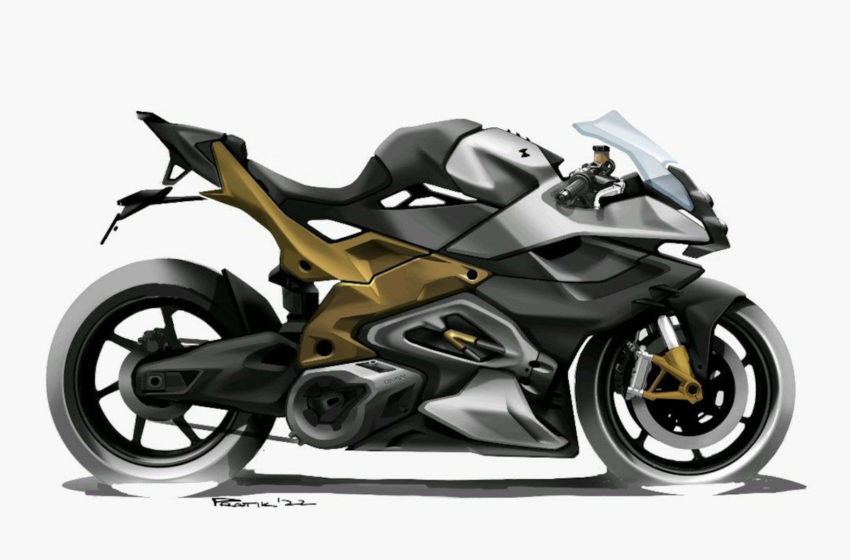 Sometimes, passion and a vision are all it takes to create something truly extraordinary. And this is precisely what Pratik Kamath has done. The result is the BMW S1KRR-E.
Kamath's approach was not to start with a sketch or a clay model. Instead, he began with something in his mind.
Tattva, Swaroopa and Pradhana
Pratik Kamath has always been one of the most creative and talented artists that Ultraviolette Automotive has. He is a man with a vision. But this time, his vision was more extensive than ever before. 
No peaks were out of touch. No horizon was invisible; everything was there to be conquered by the design world he entered himself.
Bikes have been getting shorter, with stubby frames and tall wheels. The BMW BMW S1KRR-E concept is a real head-turner with its long wheelbase, tube frame, and low-profile front fender.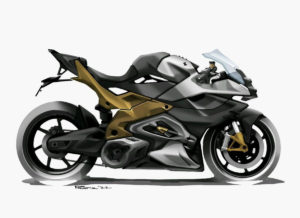 The concept
The BMW Motorrad BMW S1KRR-E Concept might be BMW's new baby, but it sure does look like a young rebel scaring away their father's bike. It is a great concept that takes BMW's endurance racing DNA and 'refines' it with a futuristic body.
One name synonymous with high speed is aerodynamics. That's why the automotive industry has begun to be obsessed with it over the last decade, and you can see this in the road bikes they now manufacture.
The latest trend that the automotive industry has picked up is adding a sleek aerodynamic shape to achieve high speed.
The S1KRR-E is an intriguing concept because it was not designed as a blank slate; Pratik already had something in his mind that he was happy with and worked from there. The final building block to this build seems to have come from the collision of historically relevant designs that helped give birth to this bike.
India made
Through the dust and smoke, a motorcycle-shaped façade stands out. A concept bike comes along that makes people sit up and take notice. In recent years many of these designs have been created by European companies; however, this design comes from India. The BMW S1KRR-E was an idea by Pratik to offer a new way of thinking about a high-performance sportbike.
You're probably wondering what a BMW S1KRR-E is in the world and why you should even care. The S1KRR-E is Pratik's oddball concept bike that he thought would combine all the best aspects of motorbikes. 
Inspired by the design of the racing bike and adds a touch of modernity to it, for example, through its minimalist design features and futuristic engine. 
Exciting features
That's not all; this vehicle also may include an adjustable windscreen, suspension made of carbon fibre and bodywork, and other exciting features, such as a display that gives you updated riding data such as speed and battery life. All things considered, this concept bike is one of a kind, making it impossible to take your eyes away from it.
Motorcycles are no longer just a method of transport; they're a compromise between art and engineering. And this is proven by this concept bike from Pratik Kamath. 
While the S1KRR-E looks insane, there's a method behind the madness. We've seen companies like BMW try to bend backwards for the commoner, but Pratik has decided to evolve the motorcycle industry entirely here.