Voge brings the new lower displacement sports 250RR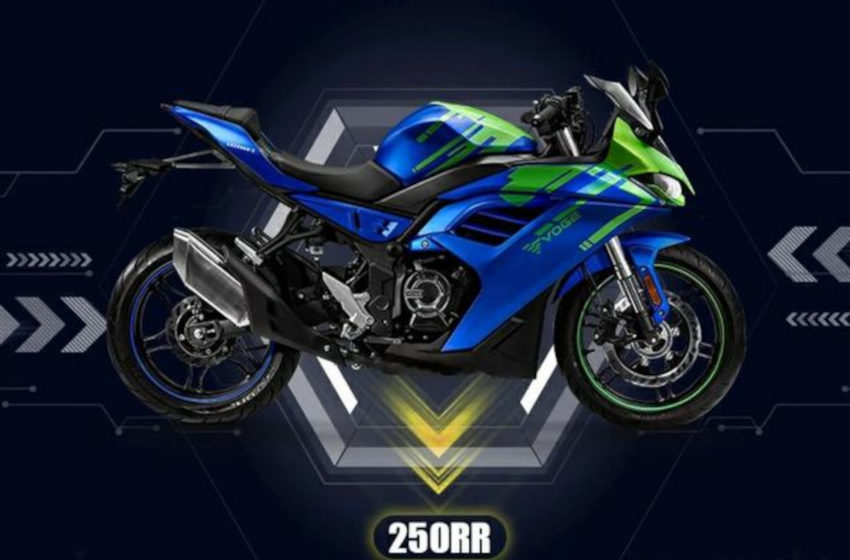 Voge 250RR is one of the latest products produced by Chinese manufacturer Loncin.
This new motorcycle is added to the Loncin line-up in response to the market demands. That continue to grow every year.
Voge 250RR shows Loncin's capacity to produce motorcycles.So it is very likely to penetrate markets abroad and for targeted use in Asia itself.
Voge 250RR is a complete sports bike with a sports fairing. A very aggressive style, and a high-performance engine.
What catches the eyes the most is that the motorcycle adopts a green, blue and light green paint scheme.
Under the hood
So far, no other manufacturer has been done before this series of motorcycles release.Which means it seems developed solely for Voge.
Voge 250RR is second is in line with Loncin's portfolio, the first being the Voge 300RR.
The 250RR arrives with LED lights, upside-down forks, side fairing. Aluminium swingarm, blinkers, braking duties are performed by radical callipers and has a chrome-plated exhaust silencer.
Further, it gets the TFT console, two riding modes (Sport and Eco). Under the fairing we get to see liquid-cooled KE250 Loncin 1 cylinder SOHC. That calibrates to 29.2 HP at 9750rpm of power and 23Nm/7500rpm.
With 147kgs, the bike is the light. The bike will retail at 19980 Yuan, around INR 2.29 Lakhs if Loncin plans to bring the bike to India.