Could we see a new Voge 525R for Europe in the future?
Voge is getting ready to launch a new motorcycle reportedly named the Voge 525R.And it will be positioned between the current twin-cylinder Voge Fusion 300 and the 650cc Voge Maxi GT.
The Chinese brand is known for releasing several models under the same nameplate.But there will be notable changes in design, performance, and price this time around.
Voge has a long history of building motorcycles for the 500cc market and has given the success of its current offering. The company is likely to be developing an updated model to keep pace with the growing competition.
Voge will also be looking to tap into a European motorcycle market that is continuing to boom.
This "new" Voge 525R would be an A1 motorcycle, where an A2 (the current Voge range) is only allowed to top out at 47 bhp.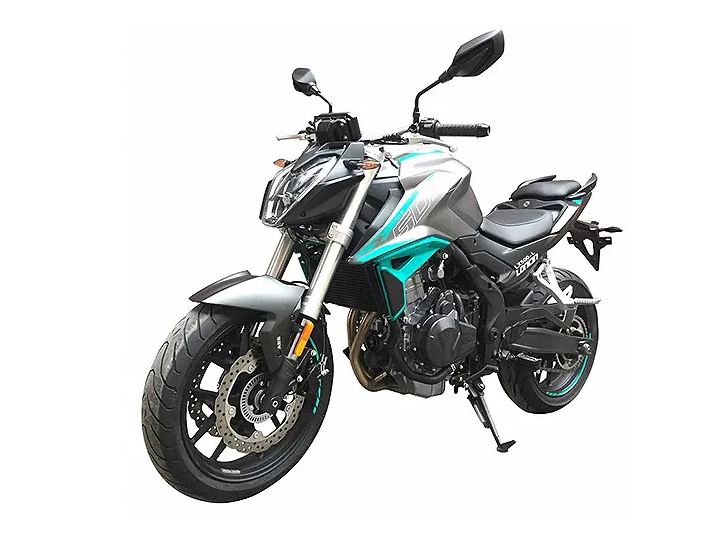 It's unclear what the rest of Europe will have for performance restrictions. But we know that AHM aims to make this new. Bigger Voge a "more relaxed and comfortable ride" for its customers.
Never before have we seen a company tease an engine update this early. Usually, by the time updates come around, the bikes in question are already several years old.In the case of the new Voge 525R.
But, it's not like we needed an advertised teaser to guess what the new engine might be capable of.
After all, the current engine only makes a measly 46 horsepower and 49 pound-feet of torque. So, it's just a 500 cc version of an entry-level motorcycle.
In other words, it's relatively slow and cannot tackle very many inclines well before it begins to struggle. There is some good news here, however.
The little engine
The little engine feels capable enough to be fun when you encounter an incline that isn't too steep.
It's not super fun or fast or anything, but I did have quite a bit of fun riding up. So we expect the new engine to generate power in the range of 50hp or more.
Whether or not this crankcase and cylinder head are for the new 525R or are simply a new revision of the established 525 is still unclear.
The case does seem to be that the current platform could serve as the basis for something more significant.
However, it's also possible that a new engine could be designed up from scratch as well.
Whatever the case may be, we can probably expect more details to come soon enough.
With the Chinese manufacturer open to expanding its portfolio of motorcycles, it wouldn't be a surprise if Honda and other established brands take note of it.
More competition is always a good thing, after all. The motorcycle industry seems to be gaining momentum over the past year or so.
If this new development with the Voge 525R is true, it could mean that more models are in store with even higher performance figures than before.
via Bennetts