Team HRC travels on to Portimão for the last round of the triple-header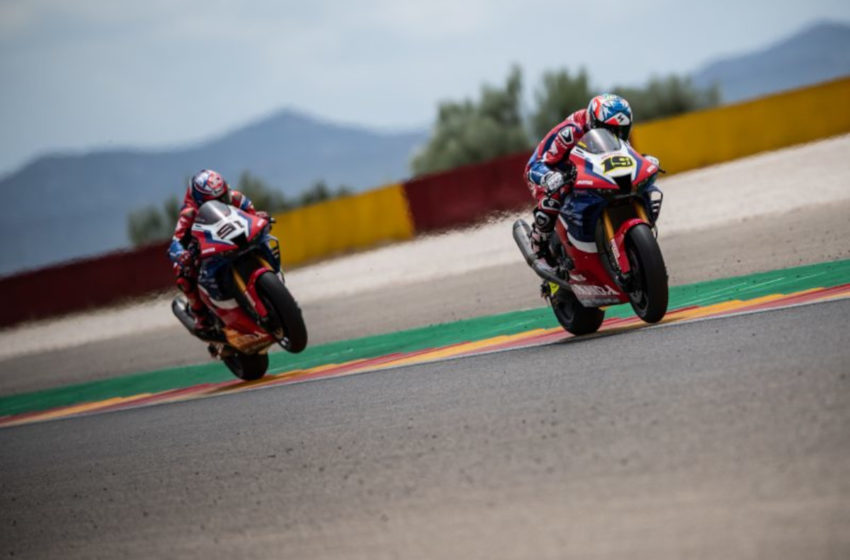 After an extremely challenging weekend for everyone involved, Team HRC travelled straight to Portugal, where round 11 of the season will occur this weekend. The third of three back-to-back events and the last European round of the 2021 Superbike World Championship.
The fast and spectacular Portimão circuit, located almost 300 km south of Lisbon, is one that both Team HRC riders enjoy. In the 2020 edition, Alvaro Bautista crossed the line fifth in race 1, Leon Haslam ninth in the Superpole race
.The Autódromo Internacional do Algarve was completed in 2008 and later inaugurated by the World Superbikes. 
Often the stage for some thrilling racing, the undulating track is 4592 m in length and features 15 turns, 9 of which are right-handers, six left-handers. 
And its southern position generally makes for clement weather well into the autumn season, a factor the riders will hopefully be able to appreciate this coming weekend.
Quote
Alvaro Bautista 19
"We arrive in Portimão after two positive weekends in terms of performance and results. Last year we were competitive in Portugal, and the bike has improved since then, but we will reset everything and head there with a free mind. We'll get our heads down, keep on working, and aim to start on the right foot already on Friday and just try and get all we can from the bike. And then, if we can fight for more top-five finishes or the podium, it would be fantastic."
Leon Haslam 91
"Portimão is a perfect track and, although we haven't tested there this year, it's a circuit at which I've done well in the past. We've seen that we need to keep working on sorting out a few issues we've had in the last races, of course, but this is a circuit that I'm very much looking forward to racing at, and it always makes for some exciting races so we'll see if we can have a good weekend there."
Press release via HRC