Yamaha Niken to take on 2022 Italian Hill Climb Championship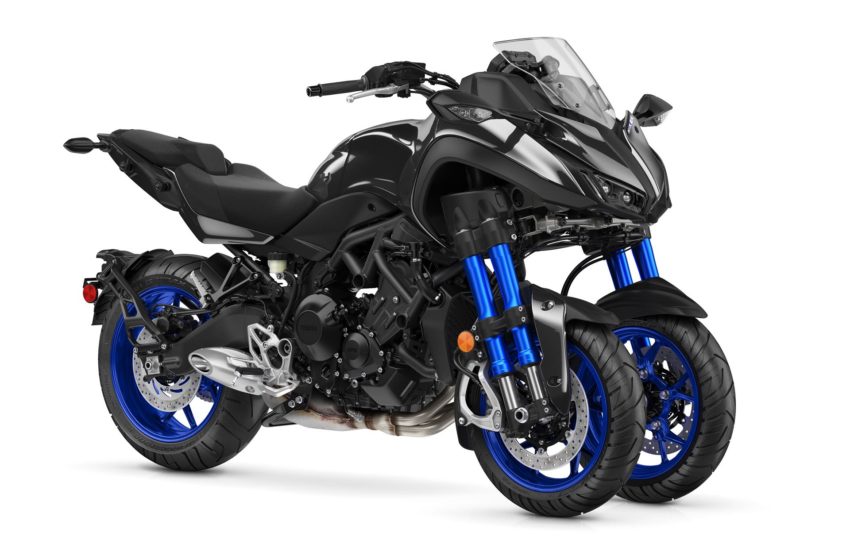 The Yamaha Niken is a unique three-wheeler that was first introduced in 2017. And it is also a commercial version of the concept bike "MWT-9" that was first introduced by Yamaha in 2015.
It features a body that tilts to the side, perfect for hugging the curves of a hill-climbing course. 
Italian Hill Climb Championship
The name itself means "two wheels" in Japanese. Yamaha has officially confirmed its participation in the Italian Hill Climb Championship and will enter one of the competitors in 2022.
In 2017, Yamaha launched the Niken as a multi-use vehicle (MUV) in Japan. The three-wheeler stood out thanks to its sporty styling and dual-sport geometry. 
The Niken is powered by an 843cc inline-three CP3 derived from the MT-09 with a maximum power of 115 HP @ 10,000 rpm and torque of 87.5 Nm @ 8500 rpm, while weighing 579 pounds(263 kgs).
The race-prepped Yamaha Niken has been unveiled and is ready to participate in the Italian Hill Climb Championship and embark on an actual racing tour of the mountains.
It isn't the first time Yamaha has entered their Niken three-wheeler in a hill climb event. The exciting concept competed in the Barbon Hill Climb in England in 2021, when motorcycle journalist Mark Forsyth took a solo part.
Forsyth said 
"I think Niken was a great choice today. If I'd been 80 percent braver, I could have exploited the 80 percent more front grip. The right bike for hill climbing; need a younger pilot".
A hill climb course differs from an ordinary road course in many ways. Most notably, it consists of an actual race to the top of the hill through narrow and often blind corners. 
The unique demands of hill-climbing will expose any weaknesses in Niken's design, but that only motivates Yamaha's engineers further. After all, the ultimate goal of a hill climb is to reach the finish line as fast as possible, just like any other racing event.
via Luca Salvadori, FB, Riding school and Moto. it