Yamaha Tricity 125 gets a new colour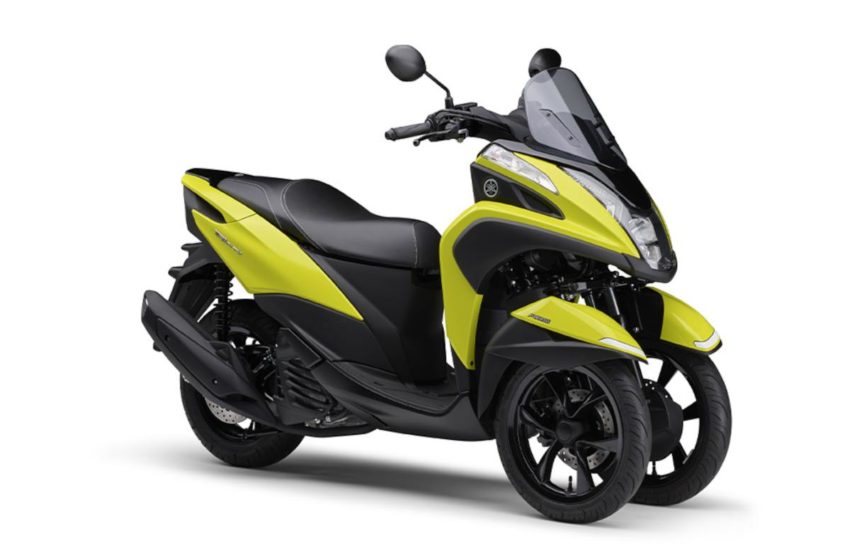 Yamaha Motor Japan adds new colours to its "Tricity 125" and "Tricity 125 ABS". These new models will arrive on April 8th.
The Tricity 125 comes with the LMW(Leaning Multi-Wheel) mechanism. The LMW mechanism involves two wheels at the front on at the rear.
"BLUE CORE" is an engine design concept that realizes both driving enjoyments. And fuel efficiency / environmental performance at a high level. Based on that idea.  
The Tricity 125 comes equipped with a water-cooled, 4-stroke, SOHC, 124 cm ³, 4-valve. 
FI engine focuses on three points. High-efficiency combustion, high cooling performance, and loss reduction. 
The 124cc BLUE CORE engine calibrates to 12ps and a maximum torque of 12Nm.
Uses forged aluminium pistons, all-aluminium die-cast cylinder "DiASil cylinder", roller rocker arm, offset cylinder.
Furthermore, by adopting VVA (variable valve mechanism), high combustion efficiency is brought out. And you can experience excellent fuel efficiency, running performance, and good acceleration feeling.
Yamaha Motor will change the colouring of the front two-wheel automatic commuter "Tricity 125" and "Tricity 125 ABS" and release it as a 2021 model from April 8th.
There is one new colour Yamaha has introduced, which is bright Yellow. While Matte Gray and White colour.
The price of Tricity 125 ABS is 462,000 yen, and Tricity 125 comes at 423,500.