2021 Honda CB500X, specs, price and more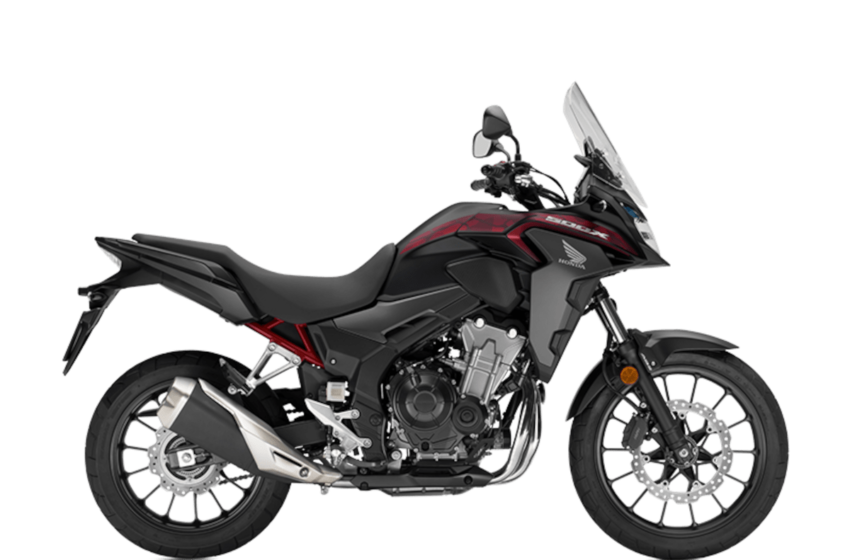 From urban commuter to weekend explorer, the Honda CB500X is ready for anything. 
Its styling has a sharp adventure edge and is complemented by the long-travel suspension: a high-specification single-tube shock absorber and a comfortable rider ergonomics 19-inch front wheel.
The new 2021 Honda CB500X will have three new colours Matt Gunpowder Black Metallic, Grand Prix Red & Pearl Metalloid White.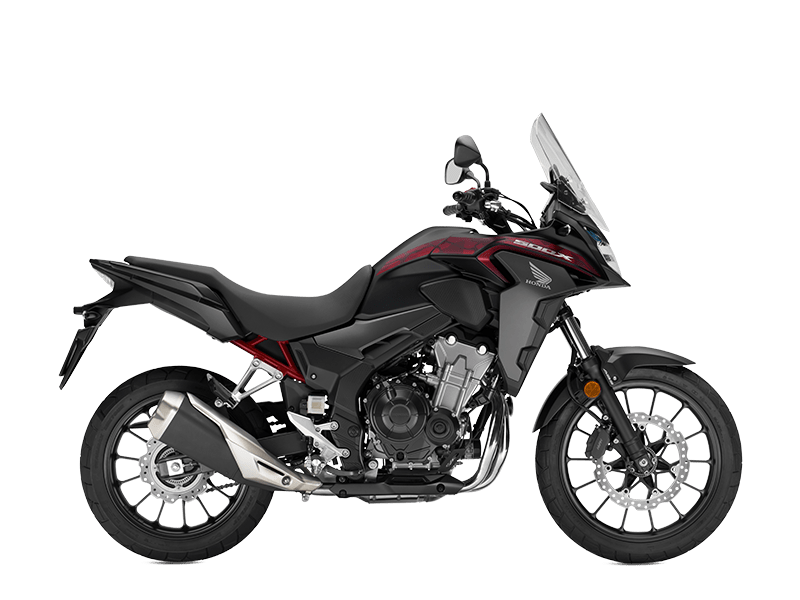 Matt Gunpowder Black Metallic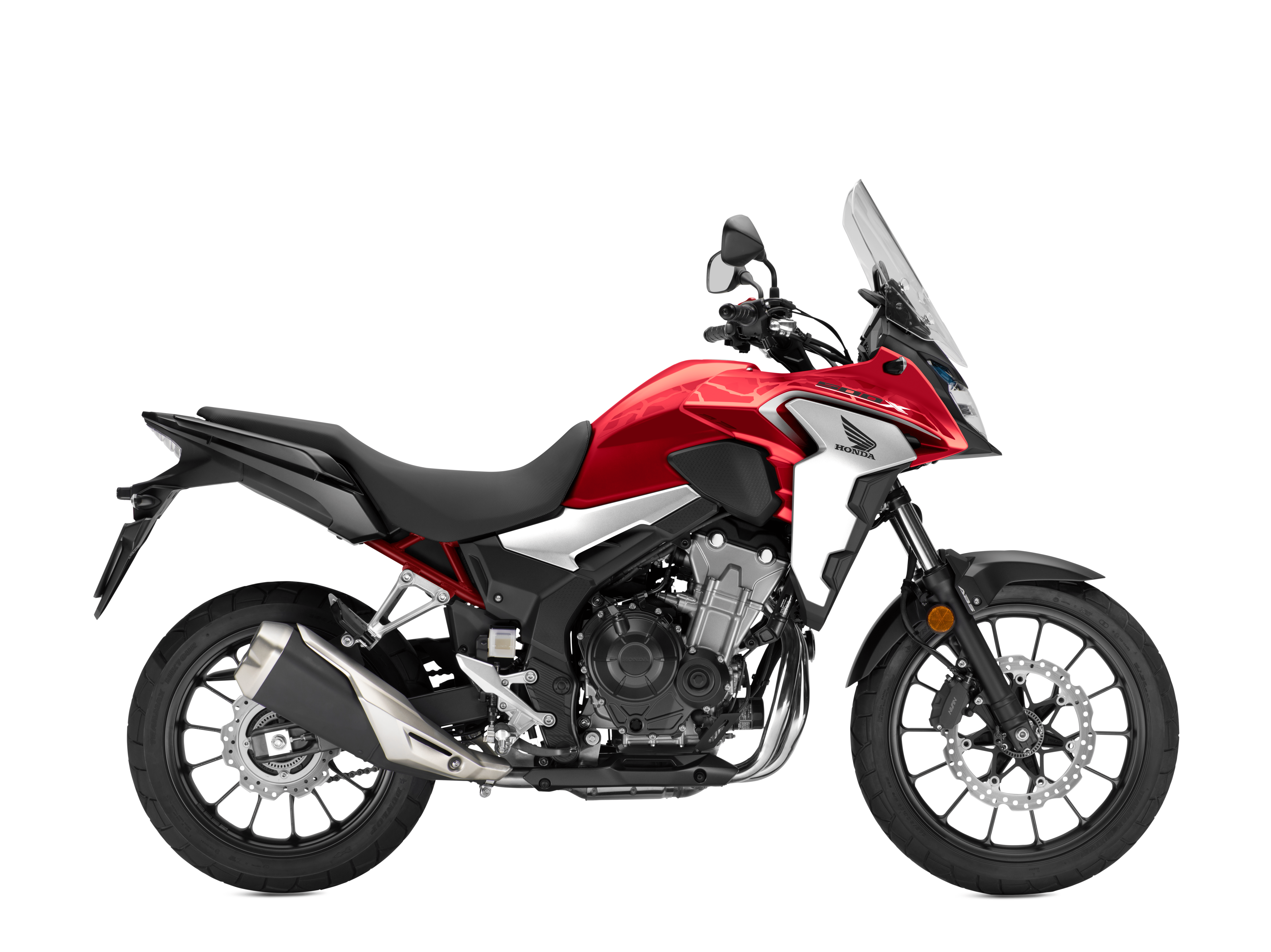 Grand Prix Red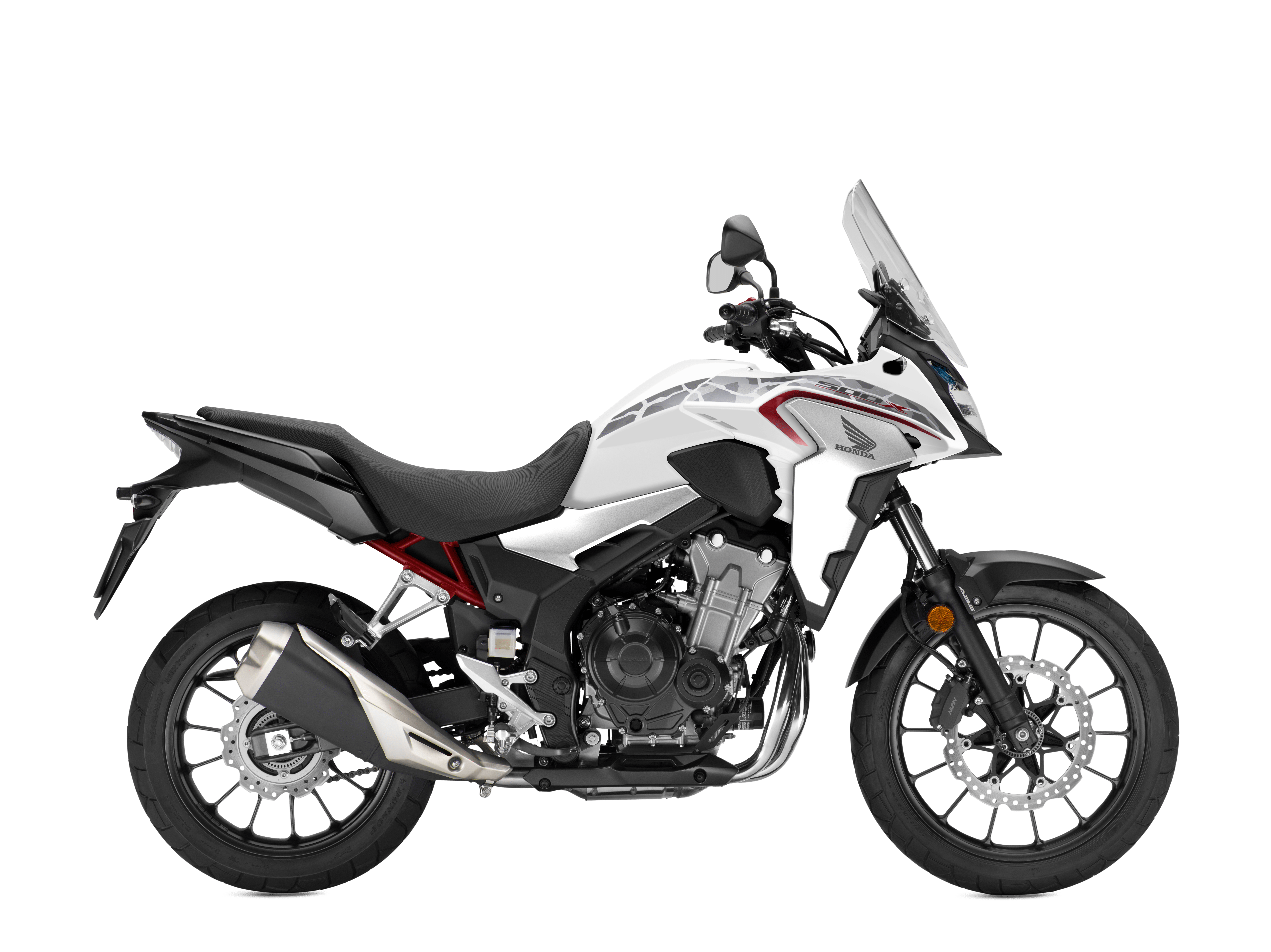 Pearl Metalloid White
Each features a striking red rear subframe in tribute to the Africa Twin model.
The Honda CB500X has a 37kW (49.6 hp) engine and benefits from the 2019 upgrades to the inlet, exhaust and valve timing.
 Accompanied by the Assist/Slipper Clutch which eases upshifts and manages downshifts. 
The exhaust muffler features dual exit pipes, giving it a sporty sounding edge to each pulse. Peak power of 37.1kW arrives at 8,500rpm, with 44.7Nm torque delivered at 7,000rpm.
Salient features of 2021 CB500X
Honda CB500X salient points are:
Robust and tough adventure styling.

8-Valve Parallel-Twin DOHC engine.

Emergency Stop Signal.

Sportier sound from the dual-exit muffler.

Assist/Slipper Clutch eases upshifts and manages downshifts.

Lighter kerb weight.

Long travel suspension and 19-inch front wheel.

LCD instrument display with Gear Position and Shift up Indicators.

Full LED lighting.
The Honda CB500X in 2019 was reborn with a much more aggressive, 'Ready for the Wild' adventure style. 
Thanks to improved aerodynamic performance, the high-pressure air flows around the fairing and screen was reduced. They are improving wind protection for the rider at highway speeds.
The seat profile was slimmed by shaving the shoulders at the front, allowing for easy movement around the machine. 
And they were aiding the already comfortable ground reach. To help the Honda CB500X's manoeuvrability the steering angle was increased 3° to 38° from centred to full lock, and the addition of gunmetal grey tapered steel handlebar elevated control still further.
The 19-inch front wheel – along with the long travel suspension – ensures confident, supremely stable handling on rough surfaces. 
A single front 310mm wave-pattern disc and two-piston brake calliper come matched to a 240mm rear disc and single-piston calliper. ABS comes fitted as standard.
The price is Malaysian RM 36,099, which is close to Rs 6.5 lakhs in India. We are still unsure if this is available in Sunset Honda in the US.