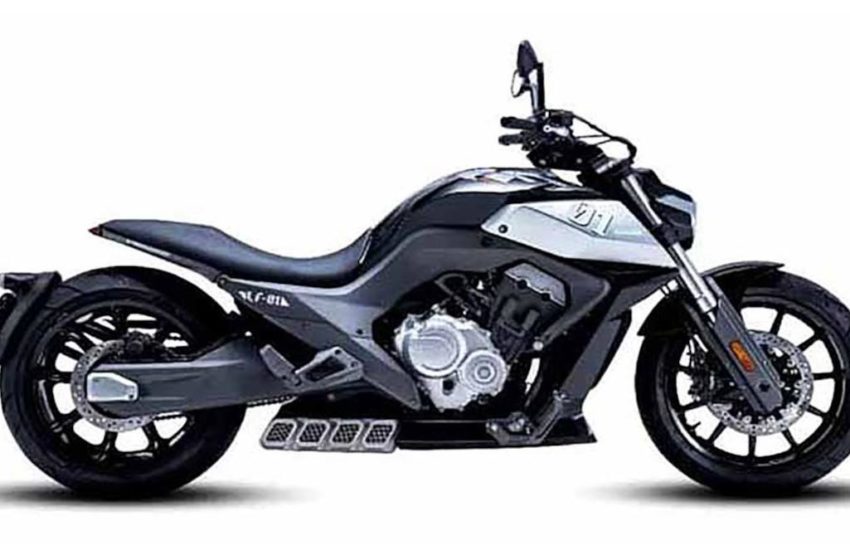 All about the LF-01 cruiser from Benda
Well, we are not surprised as Benda is looking forward to enter the cruiser segment.
And much of it goes back to the drawings of patent arrived in July and were displayed in CIMA (China International Motor Show).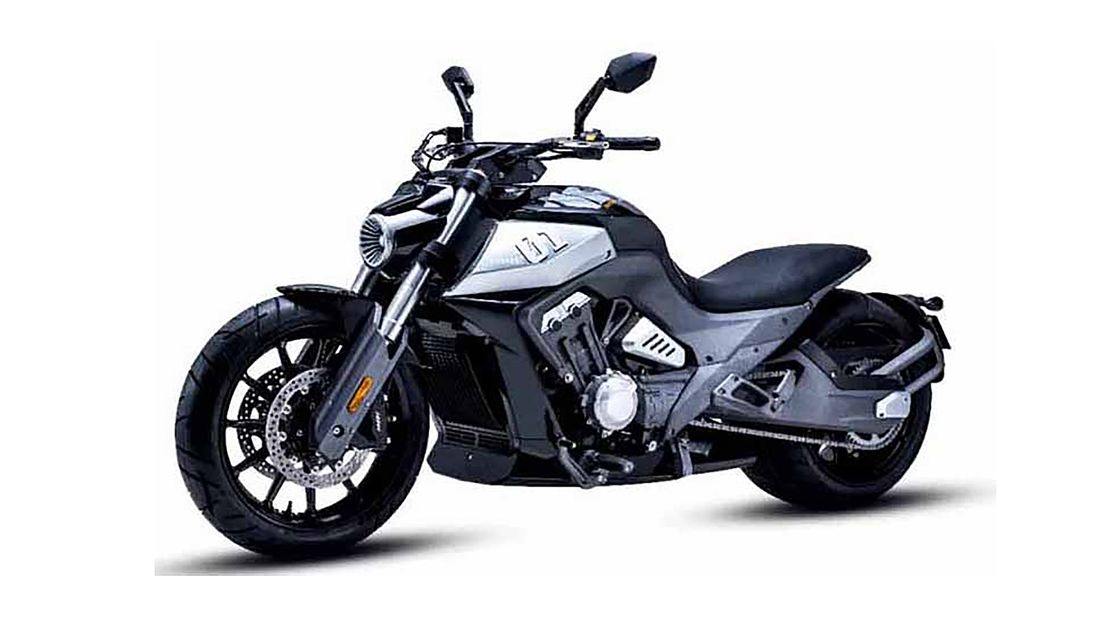 Background
If you take a look at Benda's background. Benda is based in Hangzhou, and they go by the name Zhejiang Changling Binjiang Motorcycle Co., Ltd. (Benda Motor Group).
Their portfolio consists of small-displacement 50cc scooters, 400 cc motorcycles, tricycle used for cargo and multiple two cylinders.
Coming back to the cruiser.
In July we could see the patent drawings showcased in the form of the upcoming cruiser.
Well, we couldn't stop comparing it to Ducati Diavel; however, this looks entirely different.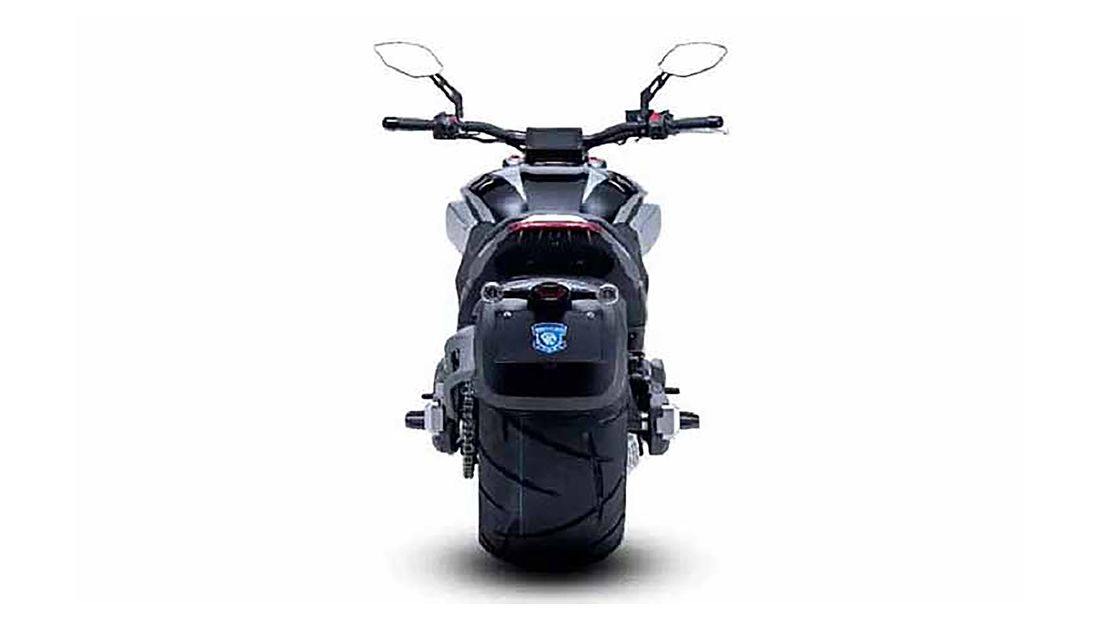 The structure looks elongated, and the inline-four comes stacked in the rugged frame made from the cast aluminium.
We were surprised when the BD 700 said it carries just 700 cc displacement as it looks like a 1000 cc cruiser.
The engine looks similar to the Honda 650 engine. Benda has already unveiled the bike, and it goes by name Benda LF-01. 
The engine is inline-four, and carries 680 cc displacement with a six-speed transmission, and churns 97 horses.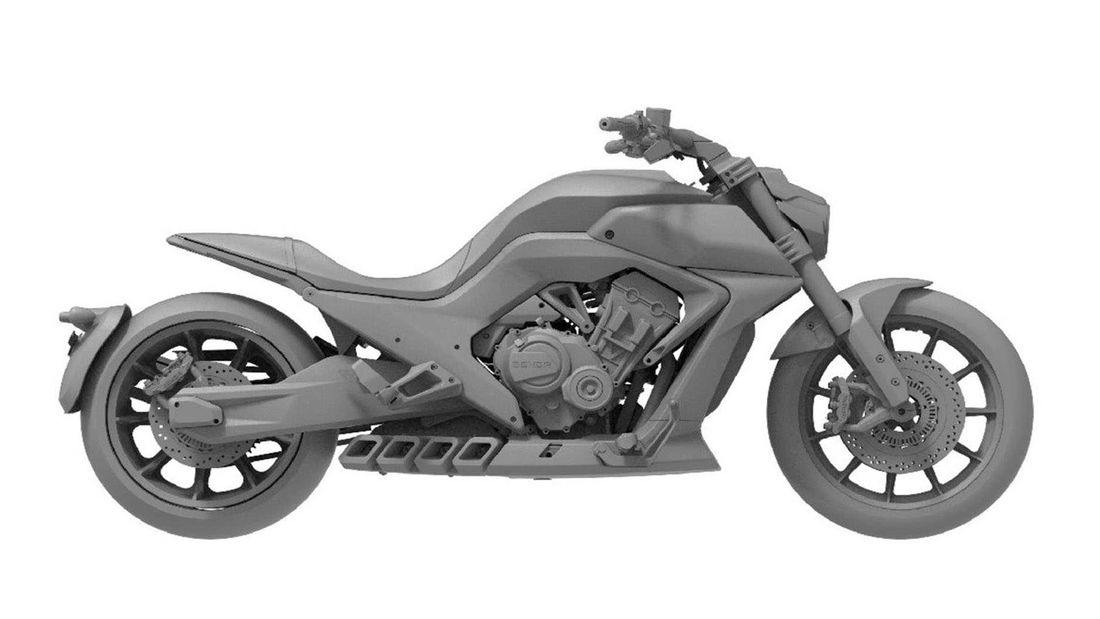 The LF-01 carries 215 kgs of weight and gets the 695mm height. With the top speed, Benda LF-01 can go up to 180 km/h which is a decent amount of speed.
At the front, it gets 130/70 tire on a 19-inch rim, and the opposite end gets the 310 / 35-18.
The exhaust looks pretty tidy and comes with four pipes located near the rear wheel. The low and wide handlebar gets cool dash. With some cool turbine design LED headlights.
Rear looks more wide and sharp with the two small indicators placed in line with the rear light.
When it comes to suspension, at the front it gets the USD forks attached to the brake callipers combine with double disc brakes.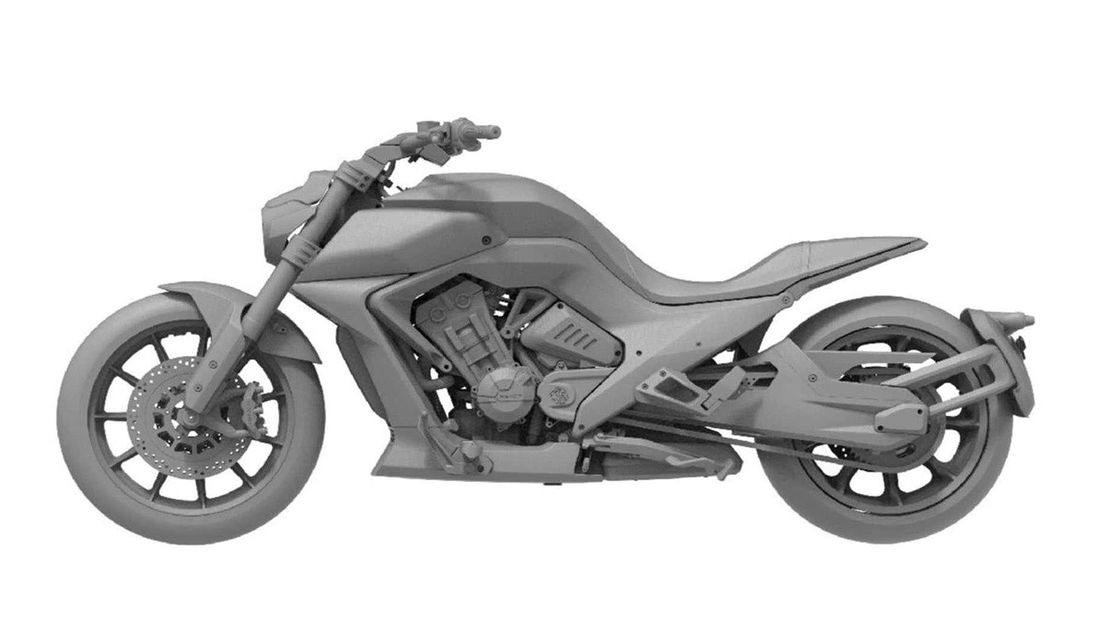 Benda plans to set up their new motorcycle facility in the Philippines. However, we are not sure if Benda also wants to manufacture the LF-01 in the same facility.
But by looking at the cruiser, we sure know it is bound to attract more buyers.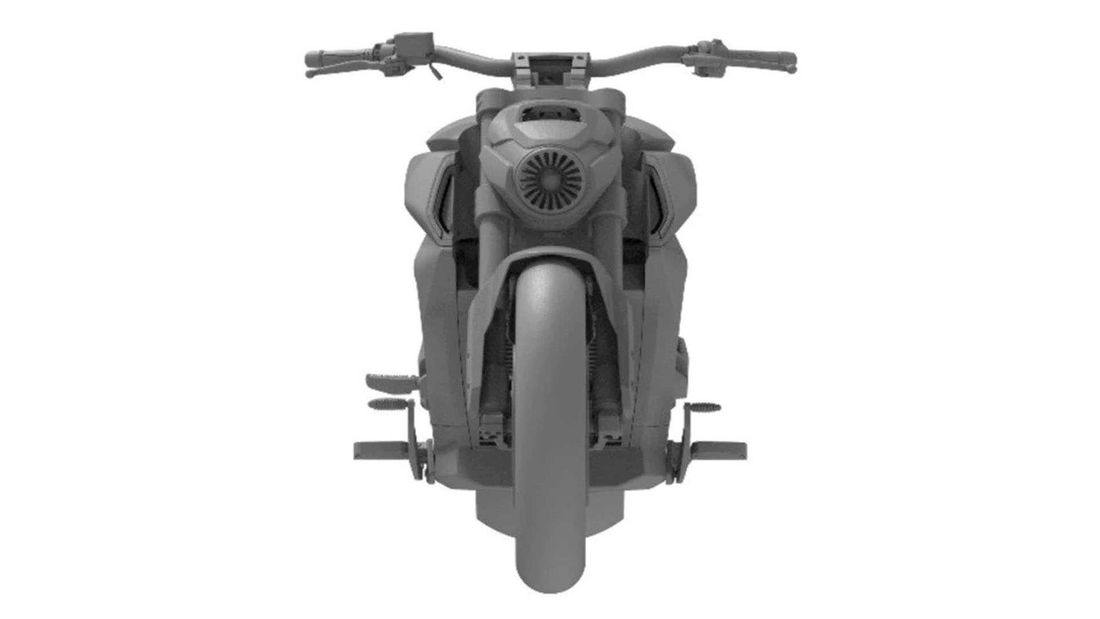 Read More
Triumph brings all new Rocket 3 R and GT
Spied new 2020 BMW R 1800 Cruiser
Custom Ducati Superleggera from Roland Sands
Husqvarna also to bring scooters by 2021
Art by Lorent