Aprilia All-Stars Event stays postponed
The Aprilia All-Stars event will host Aprilia factory MotoGP riders for a get-together. Another ambitious project is RS-GP Prototype that Aprilia is excited to show with all the fleet in its armada.
The event also consists of riders showcasing their skills on the track. In the new Italian FMI Aprilia Sports Production Championship on Aprilia RS 250 bikes.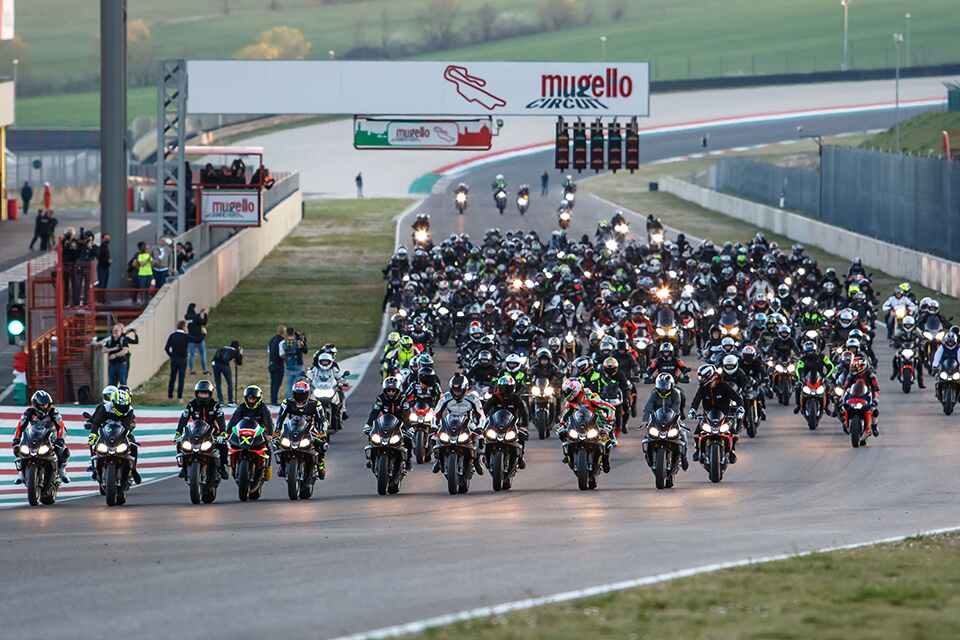 Food and music were also planned to grace the occasion. Another best thing was motorcycle enthusiasts can enter the paddocks without any fee.
The RS 660 is the first medium displacement track bike from Aprilia, and we know that this event is going to be huge.
This event was scheduled to take place on May 9th, 2020, in Mugello, Italy. It is postponed now, and the new date is not yet arrived. The event is delayed as there is a global threat of the Corona Virus.
Now that being said, we are observing maximum motorcycles events. They are either postponed or canceled. Also, the earlier information on the Aprilia website is removed.
We are waiting for the new dates of All-Star events.
---
Read More
Visiton Moto stands postponed
Is Harley working on lower displacement motorcycles?
Aprilia to bring limited edition RSV4 to US
KTM MotoGP 2020 livery