CMoto reveals five new digital displays for motorcycle riders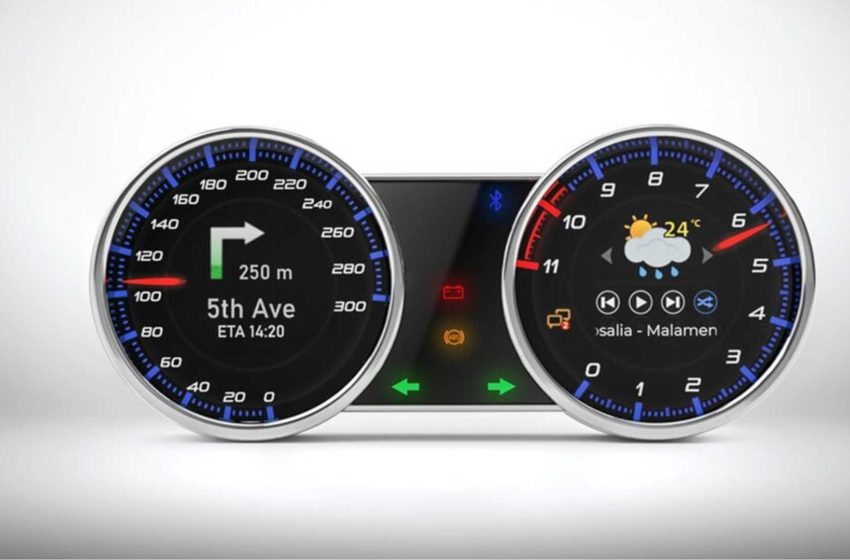 When I think about modern-day technology, I can't help but try to envision how it impacts our lives in the future. One of the things that will significantly impact is navigating and monitoring our daily activities. 
As humans, we are constantly striving to make our vehicles and equipment more efficient with features such as adaptive cruise control, lane-departure warning systems, and pre-collision braking. 
In addition, tech giants such as Apple have seen their visions brought to reality with millions of iPhones and Androids in pockets around the globe. Most new cars are touchscreen enabled.
Digital dashes
And if we take the case of motorcycles. Digital dashes, once the exclusive domain of luxury sportbikes, now come standard across several market segments. No surprise then that your customers want to replace their old analogue gauges with modern digital displays.
While automotive vehicles continue to move towards complex and digital instrument clusters, motorcycles still primarily rely on a simple cluster containing an analogue speedometer and often an analogue tachometer. 
However, that hasn't discouraged startup CMoto from developing an aftermarket product to keep up with the times. 
The company has announced it is working on a TFT display for motorcycles. Germany based startup CMoto has expanded its initial plans with five new designs. 
These provide different looks than what owners of vintage, cruiser, or standard styled bikes may be accustomed to seeing.
Corbit
A minimalistic speedometer with a classic look always keeps you up to date. The round housing fits your bike perfectly but brings you the advantages of a modern cockpit without looking cluttered. Well, the future can be old school too.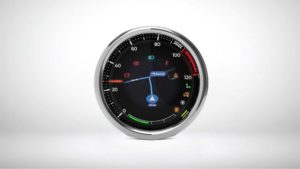 Revin
With this unique onboard computer, you have everything you need in your field of view. Thanks to the two displays, you don't
have to decide what should run in the background. You always have the most important things at a glance. 
Revin is so much more than retro. A powerful CPU also ensures lightning-fast data evaluation and delay-free operation.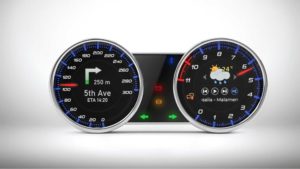 SR1
The model SR1 combines analogue elements with a display that is easy to read at any time. If you don't want to miss classic speedometer needles and appreciate their sporty appearance, you've come to the right place. 
The SR1 offers countless customization options, including changing the background lighting and an adjustable, sequential shift light.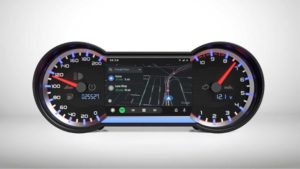 Street Cheif
The flagship of our fleet bears his name with pride. Because, with its large display, you have an infinite number of adjustments and display options to choose from. 
This speedometer turns your bobber into a unique object with many useful accessories and extensions. The ignition lock and toolbar can be exchanged and adapted. 
An integrated alarm system with tracking and notification is also on board. Comfort in these dimensions is a matter for the boss.
RP1
We have developed a model specially designed for the racetrack for racing enthusiasts, with two displays, a special with AI and lots of sensors and extensions. 
Regardless of whether you are a beginner or a professional, the system adapts to you and your driving conditions and helps you increase your lap time and your safety. You can select Popular tracks, and your routes can be created and imported from a computer.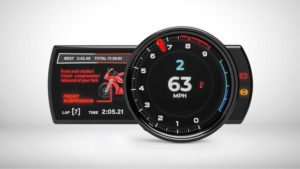 CMoto says
"Installation is straightforward with our matching adapters (Plug & Play). Whether it's a simple plug or CAN system, both are possible. A detailed circuit diagram makes your work easier for customs ".
via CMoto