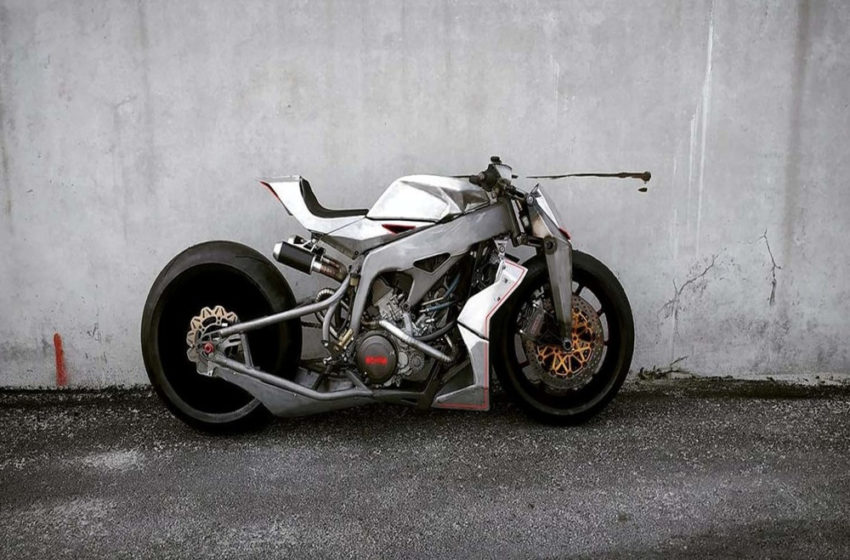 Custom : Simone Conti's rad Aprilia custom is talk of the town
At Moard  work of Simone Conti Motorcycles was recognized as they brought in some rad custom based on Aprilia SXV.The exhibition was attended by more than 2,500 motorcycle passionate enthusiasts.The event covers the latest innovations from the motorcycle world.
Apart from engine everything was build from zero, front forks,shock absorbers, the design.The motorcycle looks very sharp with one silver paint scheme used . Front brake duties are performed by Brembo's. Aprilia engine does give surprise as one normally expect it to be custom moto bike but this build defies that saying and looks entirely different.
Aprilia SXV with 550 cc engine was motorcycle was famous with 2 cylinder V engine it was used for supermotard and carried the weight of 122 kgs.The 77-degree cylinder angle minimizes vibration. Both are dry sump, with a separate oil tank for the gearbox and engine.
The finish is of high quality with two underbelly exhausts.