Custom: Tattoed motorcycle " The Recidivist " by Game Over Cycles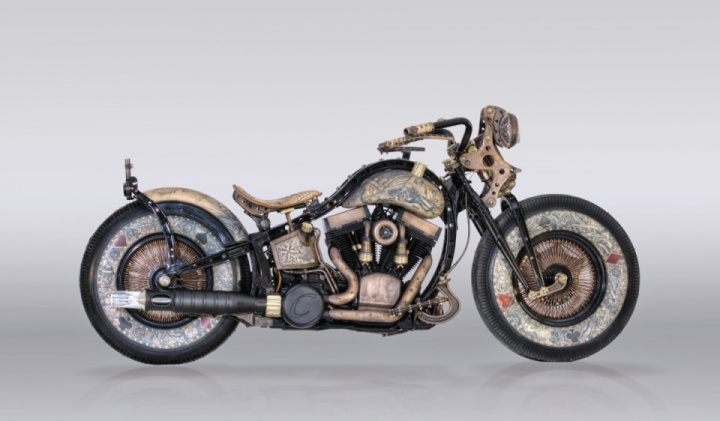 Tattoos on Motorcycles. That is not something that we thought off but Gamer Over Cycles based in Poland had already put tattoos on a motorcycle and had made a different style altogether in the custom segment.
"The Recidivist" it is fondly called had won many international awards and trophies for Game Over Cycles. The entire bike is wrapped up in the skin of tattoos. So any component that you see whether it is seat, tank, fender or lamp is covered with the tattoos. The bike costs 1,000,000 USD.
Not only this motorcycle made took the brand Game Over Cycles to the next level but also created the USP.
Stanisław Myszkowski, Founder of Game Over Cycles says
"Since Recidivist's creation, winning its first awards and all the media buzz which started happening around the vehicle, we've been asked if the machine was for sale, but we didn't have such plans back then.
 This is a unique motorcycle, the only one of such kind in the world, so we wanted to show it at the international rallies, put it into construction competitions. 
When the sidecar was created, we traveled around the world again, presenting it at major events, but now we allow the interested customer to purchase this extraordinary machine".
The base model used is the Harley-Davidson Heritage. The bike was launched in 2014, September at the "London International Tattoo Convention " a large event. Later in 2017, the sidecar was made. The sidecar also gets the same treatment as that of the bike that is fully covered in tattoos.
It took 125 days to create both bike and sidecar and the sidecar was launched in Sturgis Motorcycle Rally. The biggest motorcycle event.