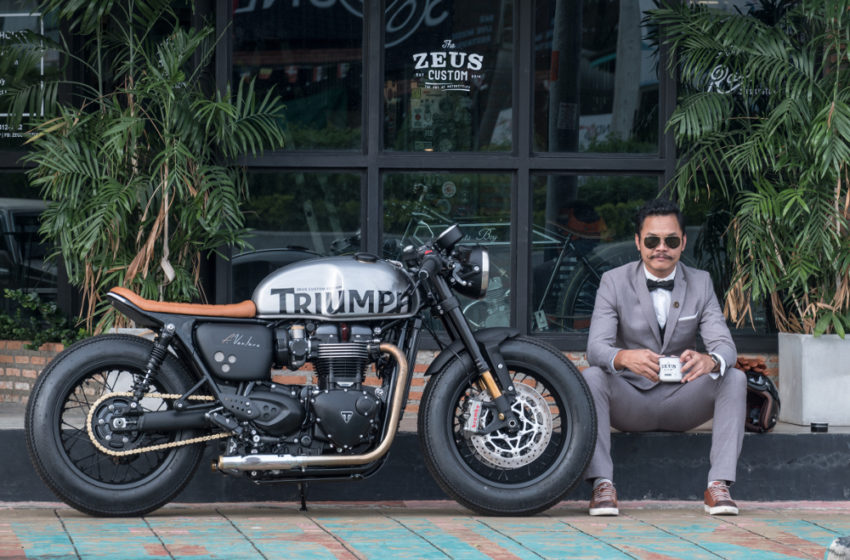 Custom : Zeus Custom " The Supreme Voyage "
Zeus Story : Not long ago when two different people meet with same mindsets Worawit Rungjana Tanukul (Former Creative Designer) also fondly called as Mooyong and  Vudanan Pakawet (Ex -Financier) they go on to make there journey more passionate, in spite of the fact that they were never been friends earlier.
Be that as it may say, with there passion to ride a bike Raccoon . Made these two embrace each other like a dear long lost friends. Furthermore, when their motorcycle styled grabbed the attention of people around them as well as numerous individuals on there Facebook page. Mooyong and Vudanan started there journey of ZEUS. Journey that is surely going to take them far in motorcycle world.
In the wake of spending there late morning running behind the extra parts and changing them for clients at night after the month. Mooyong started to feel that he wanted to invest more energy with his motorcycle. What's more, there ought to be a retail services for clients to meet and converse to pick the extra parts that they like to meet at the service station.
He chose to leave his place of employment and start the ZEUS brand with full cash for just minimum amount. What's more, following 18 months, ZEUS has extended there shop to full-scale at Prasert-Manuksit Road Soi 39 and has another retail service outlet in Pfeffer. The ZEUS Custom started another branch in Khon Kaen with the help of Vudanan.
As i talk with Mooyong, CEO of Zeus Custom to understand on how they started and what there future plans are and the more i think as how to a small journey filled with passion and a objective can bring happiness to everyone.It is incredible.
1.How did Zeus Customs Started?
Mooyong : We started from 2 Vintage motorbike lover. We had are own bike and customized it then our friend wanted us to make custom bikes for them too. Finally we started 'Zeus Custom' name from type of a one motorcycle it is Stallions Centaur.So we use Zeus because a lot people know that and  also it was easy to create logo.
2.How do you describe yourself motorcycle designer, builder or innovator ?
Mooyong : Before I started d this business. I was Creative Designer in advertising  media company. But I love riding motorcycle and modified my motorbike. My friends asked me to modified their bike. I quite my job to do
something what I love in full time. That is to modify motorcycle. And start business  with my money  of about 25000 baht.
3.How is the world changing in terms of customs as there is lot of  competition?
Mooyong : I don't see 'Zeus Custom' in 100% to be business. But here is place for vintage biker lovers, space for sharing knowledge. It's good that there are many  people who love custom motorcycles and want to start their own business. Vintage bike world is getting bigger and exciting more than before.
4.You have been doing customs of BMW, Triumph and other bikes what was your most challenging project?
Mooyong : Last year we customized Honda Rebel 300. We made from Cruiser to Cafe Racer. It changed completely. Names 'Rebel Racer Limited custom of Zeus' and it was ranked 2 from Top 10 Best Motorcycle 2017 by  Racer TV and people around the world.
5.Any plans to do custom electric bike?
Mooyong : No we have not customized any electric motorcycle till date. But maybe next year we will see it in Cafe Racer look. Plan is to cooperate with Thai engineers and plan to manufacture to sell it in the future.
6.How important is the performance of custom motorcycle according to you?
Mooyong : It is important for us. Also we customized only outside designs. Fact that clients just love motorcycle and  love vintage style. That is enough for let us build some bike.
7.What are your expansion plans.
Mooyong : I need to build a place that will be one all of service. A place will support Vintage or customizing bike around the world. There we will have food shop, cafe, bar at night, customize bike shop and mini hostel. I just wanna see people who are love with the same thing hang out in the same place.In my place.
Zeus Custom Work
The Prime : Base Bike Used : Royal En-field Interceptor 650 Twin, Type : Cafe Racer.
In collaboration with British Iconic Brand Royal En-field .The idea was to keep the design and build simple but also to make the build look more subtle, bold, straightforward and perfect, that demonstrates the character of Zeus Custom, and  underlines on everything about.
Result a  bold cafe racer having a vintage look is born.
The Charcoal Bratique : Base Bike Used : Stallions Centaur 150, Type : Brat Style
Another high quality build , kept the build simple yet futuristic. Futuristic from the tail perspective where simple curvy LEDS are used. Finer details are much more to be acclaimed in this build with leather seats that not only supports the vintage looks but also makes it more stylish and classy.
Result a Vintage Brat Style Motorcycle comes to fore.
Triple X : Type : Brat Style
Sports Cafe Racer with that devilish look and the tint in the eyes is how i will describe there next build. With the paint scheme used as shiny black, keeping it as simple as it could be, it adorns the style of the dark.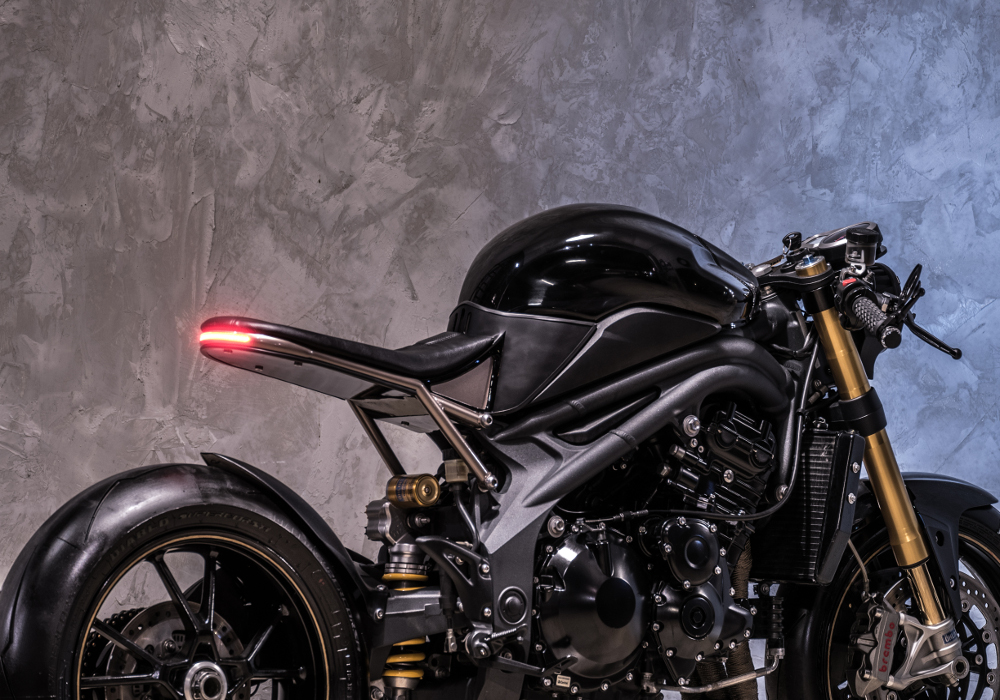 Sportser Custom : Base Bike Use : Harley Davidson Sportster 1200, Type : Bobbers
Another build that will match with the surroundings  of  your home lounge. Neat and tidy with more comfortable riding position and stylish paint scheme that has novelty to differentiate this from other Bobber Style Custom Motorcycles.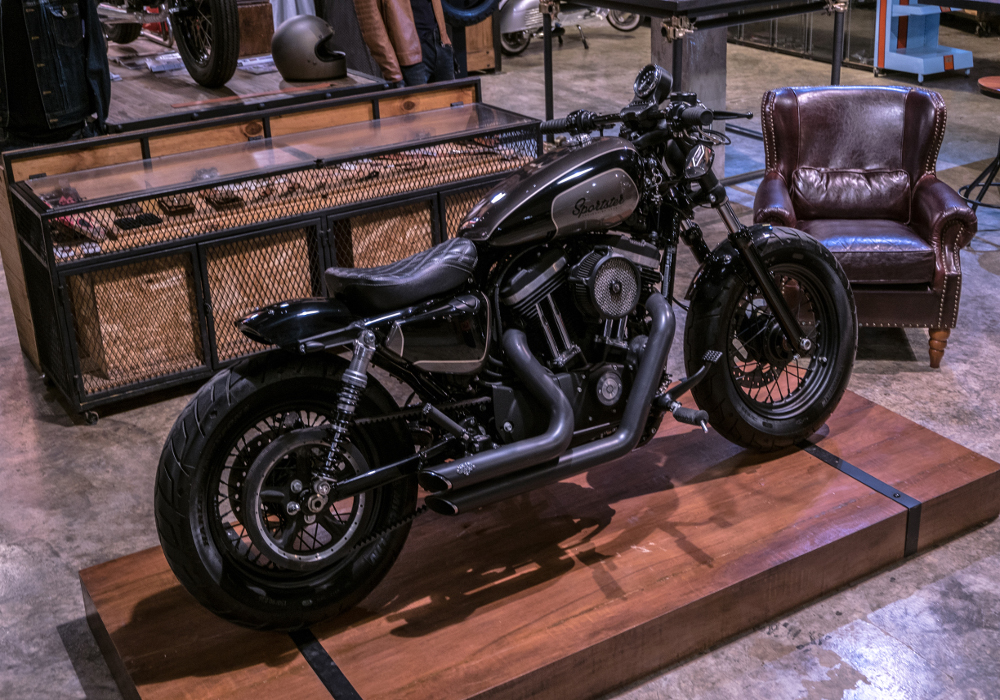 Polish Steel Black : Base Bike Used : Yamaha XSR 900, Type : Tracker
This XSR 900 has been turned into a nice vintage looking flat tracker with the attention again going towards the paint scheme.The idea was to make it look more rough which yet beautiful.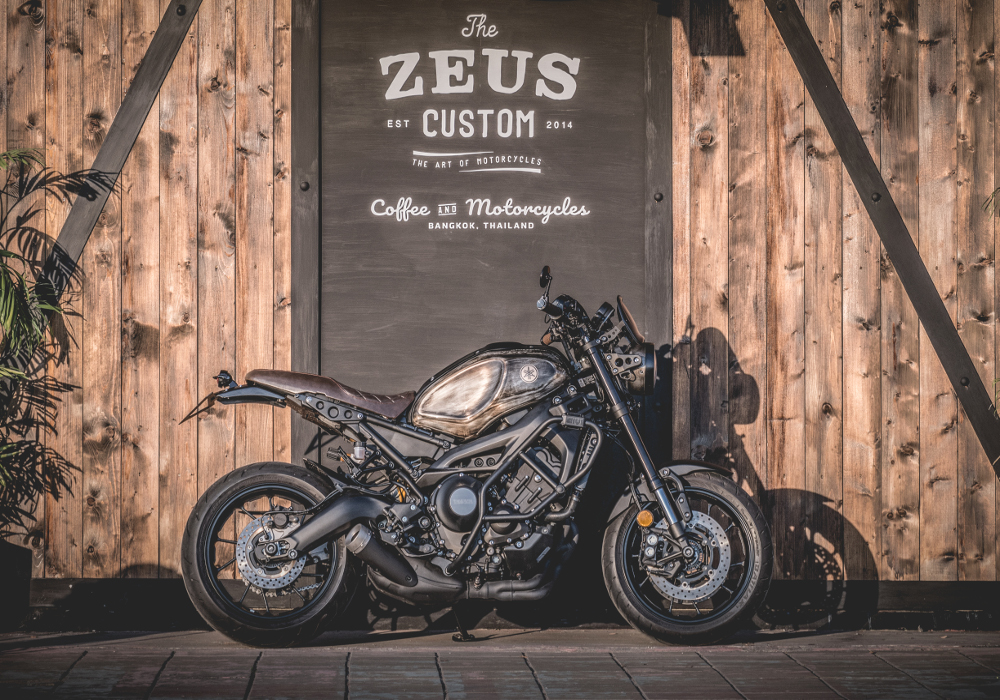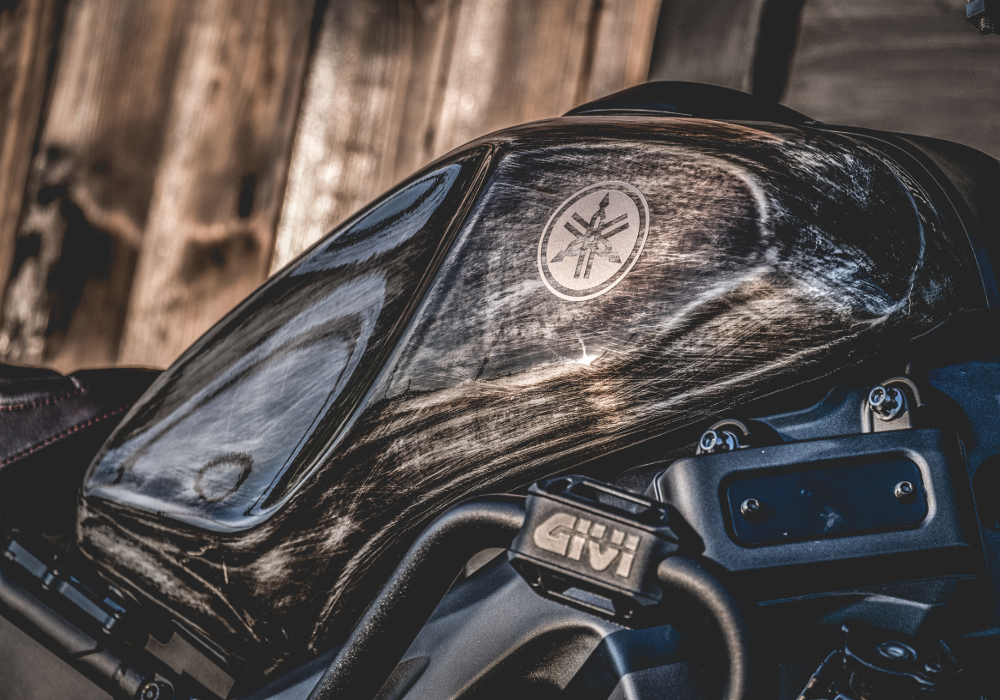 Other Reads
Paolo Tesio " Art of Special " 
Landspeed Racer " Odins Fury " 
Rocket Bobs ' Rise of the Millennial Star '
Zero Motorcycles SR/F in full production
Wooden Motorcycles
BSTNs new Ducati
---
Source : Zeus Custom