Ducati amends the Streetfighter V4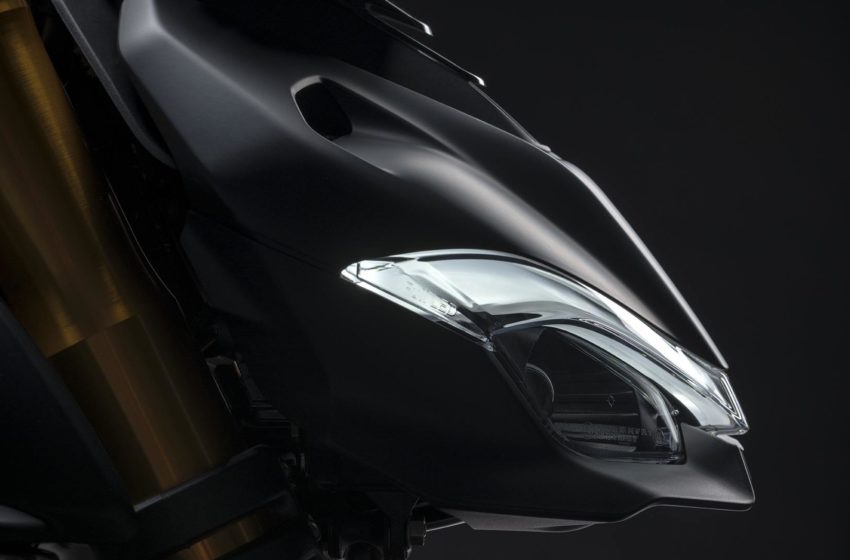 Ducati brings the 2021 range, notably among them Streetfighter V4 S is also available in the new "Dark Stealth Matte Black" colour which makes the model even more exciting to the eye.
Besides, all models in the Ducati Streetfighter V4S range become compliant with the Euro 5 anti-pollution legislation.
While we don't see any changes in the specs in V4 and V4 S.So what changes?
The power and torque remain the same; however, they are now placed in different positions.

The V4 now comes with

 208 hp (153 kW) of power @ 13,000 rpm which is 250 rpm more as compared to outgoing Euro 4 V4.

On the other side, we get to see lower torque by

 2000 rpm

 which is 

123Nm @ 9,500 rpm

.



In short, the motor makes more rotations and less torque which makes it more aligned to 

Euro5 compliance

.

The gorgeous exhaust remains as is however the size of the catalysts goes up by 

10mm

.

The exhaust becomes more efficient thanks to the size of the rear bank, which has helped to lessen the ignition time of the catalyst. Good part there is no effect on the performance.

The size of rear bank manifolds gets lessen by 

100 mm

 and diameter to is reduced.

The four cylinders now get acquainted with four lambda probes which help to supervise the quantity of fuel injection.

In case if the air is present on the track Ducati engineers have redesigned the pumps which help to get rid of this air.

Influenced by Superleggera the 2021 V4 models arrive with new clutch and brakes.
In Europe, the 2021 Ducati Streetfighter V4 and V4S are now available to order. However, the dealers will start fulfilling these orders from November 2020.
Video
Specs