Ducati teases more on the Multistrada V4 2021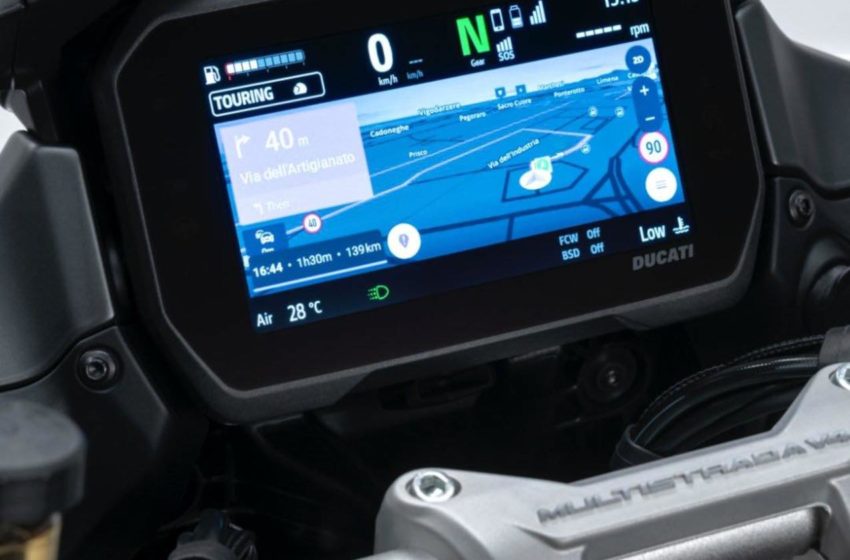 The new Ducati Multistrada V4 is all set to arrive on November 4, 2020, and Ducati doesn't stop teasing it.
And it should not stop. The latest teaser from Ducati talks about Adaptive Cruise Control mechanism. 
The mechanism is normally used in cars and helps vehicles to keep the safe distance. And for more safety precautions it also allows the bike to be within the speed limit.
The mechanism automatically adjusts the speed of the car. In this case, it will be Multistrada V4.
Here we can see for the first time, fully integrated satellite navigation and radar-controlled adaptive cruise control.
Also, the latest teaser image shows the settings for the distance. And rider will be able to use these functions conveniently.
Further Ducati has also amended the switchgear, and we can see it clearly from the image.
The new Ducati Multistrada V4 2021 comes stacked with 1,158cc, 90-degree V-twin, a liquid-cooled engine capable of producing 168hp at 10,000rpm and 125Nm of peak torque at 8,750rpm. 
Well the new Granturismo V4 engine arrives with the spring-loaded valve return mechanism which allows maintenance intervals to rise by 60,000 km.
Which is one good reason why we are waiting for November 4.