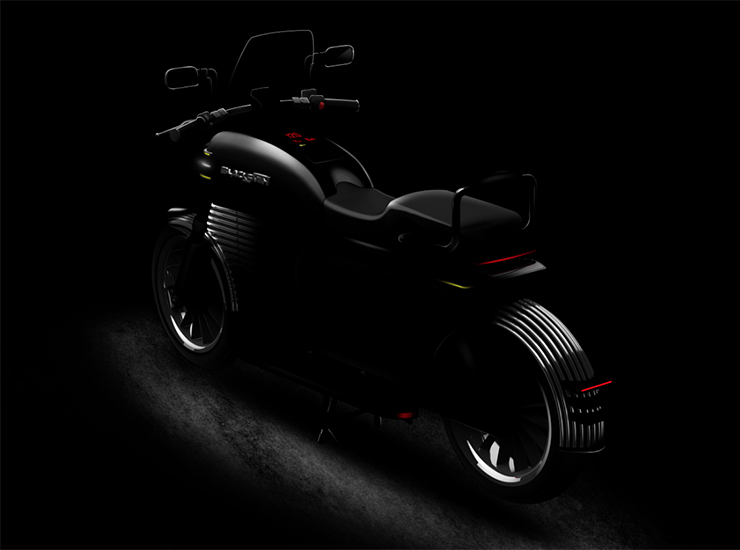 Electric : Blacksmith's Next Gen Electric Motorcycle
Recently Government of India has declared about the plans to make two wheeler below 150cc from 2025 and three wheel auto rickshaws from 2023 to be emission free that is electric. 
Now the "Race is On" to build a better quality electric product and there are manufacturers who are already doing some fantastic progress and one of them is Blacksmith Electric Chennai (India) based start up that has teased with there electric motorcycle.
About Blacksmith Electric
Blacksmith Electric has been working and researching about the electric platform since 2003. In the past 15 years, they have build several prototypes and tested them so that the final product for the customer will be completely safe, comfortable and performant.
Their goal is to ensure people to commute in a smarter, cleaner and in a more sustainable way to make their cities a better place to live for the future generations.
Their vehicles have been designed from scratch to be a 100% electric bike and not as an conventional bike retrofitted with an electric power train as it is done by most manufacturers in India.
They currently have a 3rd generation prototype vehicle which has clocked almost 7000 Kms on Indian roads and has been a crowd puller in many exhibitions.
They are the only company in India to own the patent for the battery exchange (swap) Technology which was filled in 2006 before the Tesla cars were launched. Indian Patent Number – 262461"
The Bike
Few images below shows how the bike will be. First impression looks very positive and from the images the bike looks like a composed sharp cruiser with a hint of  LED headlight and alloy wheels.The flat handle bars is surely going to provide good composure to the rider for long commutes.
The design is sleek, confident and looks futuristic.We hope to see this motorcycle soon on streets.
Specifications:
Controller: High Efficiency AC Controller
Peak torque / Peak power: 96 Nm / 14.5 KW
Smart Apps: GPS & Artificial Intelligence System
Charging Time: 4 hours
Gradeability: 25 Degrees
Anti Theft: Alarm & Circuit closing system
Safety: Side Stand Sensor & Occupant Sensor for driving
Lights: LED with Projector Head Lamps
Motor / Rated Power: Asynchronous Motor / 5 KW
Max Speed: 120km/Hr
Battery: High Energy Density NMC battery pack with Intelligent Bluetooth BMS
Range: 120 km / Single battery – 240 km / Dual battery
Indicators: New Traffic Indicators (Patent Pending)
Foot rest: Freedom foot rest
Dimensions (mm): 2200(L) x 800(W) x 1150(H)
Loading Capacity: 200 Kgs
Tyres: 3.5 R18 Tubeless (Front & Rear)
Wheels: Alloy Wheels
Speedometer: Digital
Suspension: Front & rear Telescopic
Ground Clearance: 200 mm
---
Source : Blacksmith