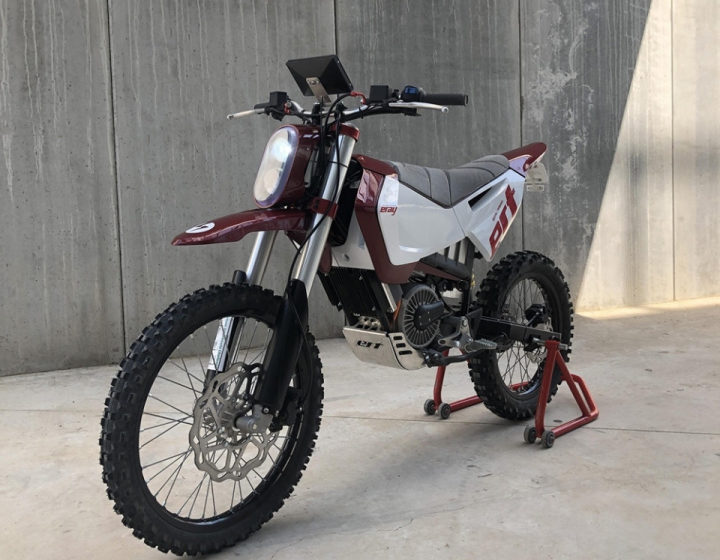 Electric: Elisava Racing brings electric Eray
Reports from PSMarket Research suggests that the global electric scooter and motorcycle market size is expected to reach $13,864.0 million by 2025, growing at a CAGR of 7.3% during the forecast period. 
One aspect of changing the future paradigm is "Mobility" and not only large manufacturers are involved but there are Startups as well few Universities have joined the bandwagon to create electric motorcycles.
Among them we Elisava University based in Spain. Students have Elisava University has built an off-road electric motorcycle called " Eray".
Project " Eray " was divided into four main tasks and then these tasks were allocated to the individual of the respective teams. The team had 11 people who developed Eray.
The bike was developed from scratch to compete in the 2019 Barcelona Smart Moto Challenge (or BSMC), which has been annually held since 2013.
With this bike the Elisava Racing Team managed to get the 1st place prizes one for best smart solution and another with best battery pack and it took around nine months to build the bike.
Specifications:
Ashwoods IMP 200-50 motor paired with a Sevcon gen4 controller
Custom 252 cell battery pack with 3000 mA
Power: 13hp
Range: 50 km
Bodywork: 3D-printed using HP MJF technology
Custom Seat
LED headlight
Dashboard: Seven-inch touch-screen,Bluetooth connectivity, GPS, powertrain system monitoring,etc.
Frame: 2mm steel tube structure was designed so that the batteries can be easily removed and replaced
Custom swingarm
Olle custom rear shock
R16V fork
J.Juan brakes
Morad wheels