Essentials of new 2021 Ducati Monster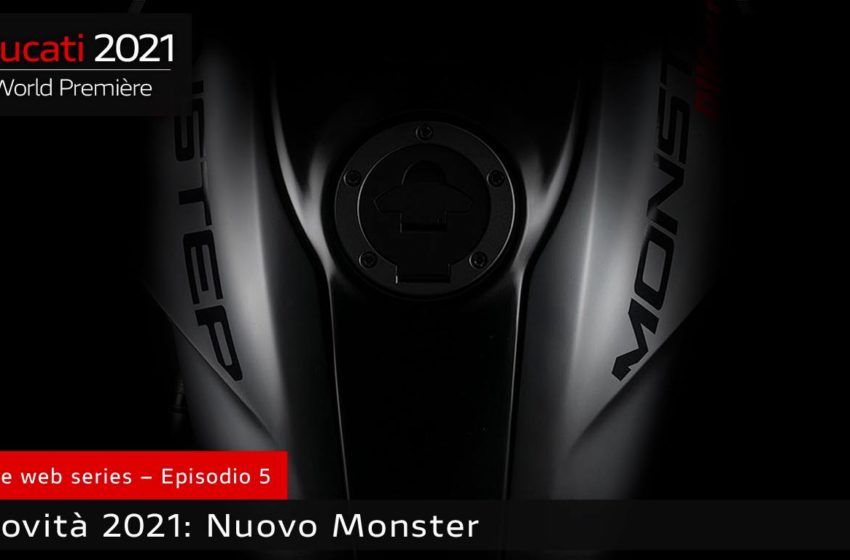 Ducati will bring its fifth episode today on December 02. And the teaser talks about the new Monster 2021.
Teaser 1
Let's take a look at the past episodes and what we expect to see in the coming episodes.
Teaser 2
Let's take a look at the Specs of the new Monster.
Specs
Twin-cylinder with 937 cc motor the Monster will 

also come

 in A2 variant for Europe.

There is no trellis frame, as said above. So if no trellis then what. To create a more robust package, Ducati may like a Panigale provide a new part of the alloy frame which gets closer to the engine. Plus here the motor itself acts as the central core of the entire package and then it also provides more robustness.

The illustrations by the designer Nicolas Petit and Ducati show the shape remains same however the fuel tank gets slightly beefier.

The presence of standard aluminium swingarm will add more stability.

Now, this is going to be incredible. The most crucial part the new 2021 Monster will lose like 10 kgs which should weigh around 195 kgs when compared to the present 821 which has 207 kgs. 
The 937cc motor may come from Hypermotorad 950 or Multistrada 950 as these models use the 950cc engine which is a 937cc motor.
The present Hypermotorad 950 engine is capable of producing 114hp.
From the cover picture and teaser, it looks like the fuel tank has
' Monster ' name mentioned in large fonts adding a sporty outlook.
Illustration no 1 by the Nicolas Petit
Illustration no 2 by the Nicolas Petit