Evoke's Urban Classic is spied in India
In India a few days ago the spy shots of electric motorcycle from Evoke Motorcycles were all over the internet.
And Evoke in August 2020 had unveiled its new cruiser style motorcycle the 6061.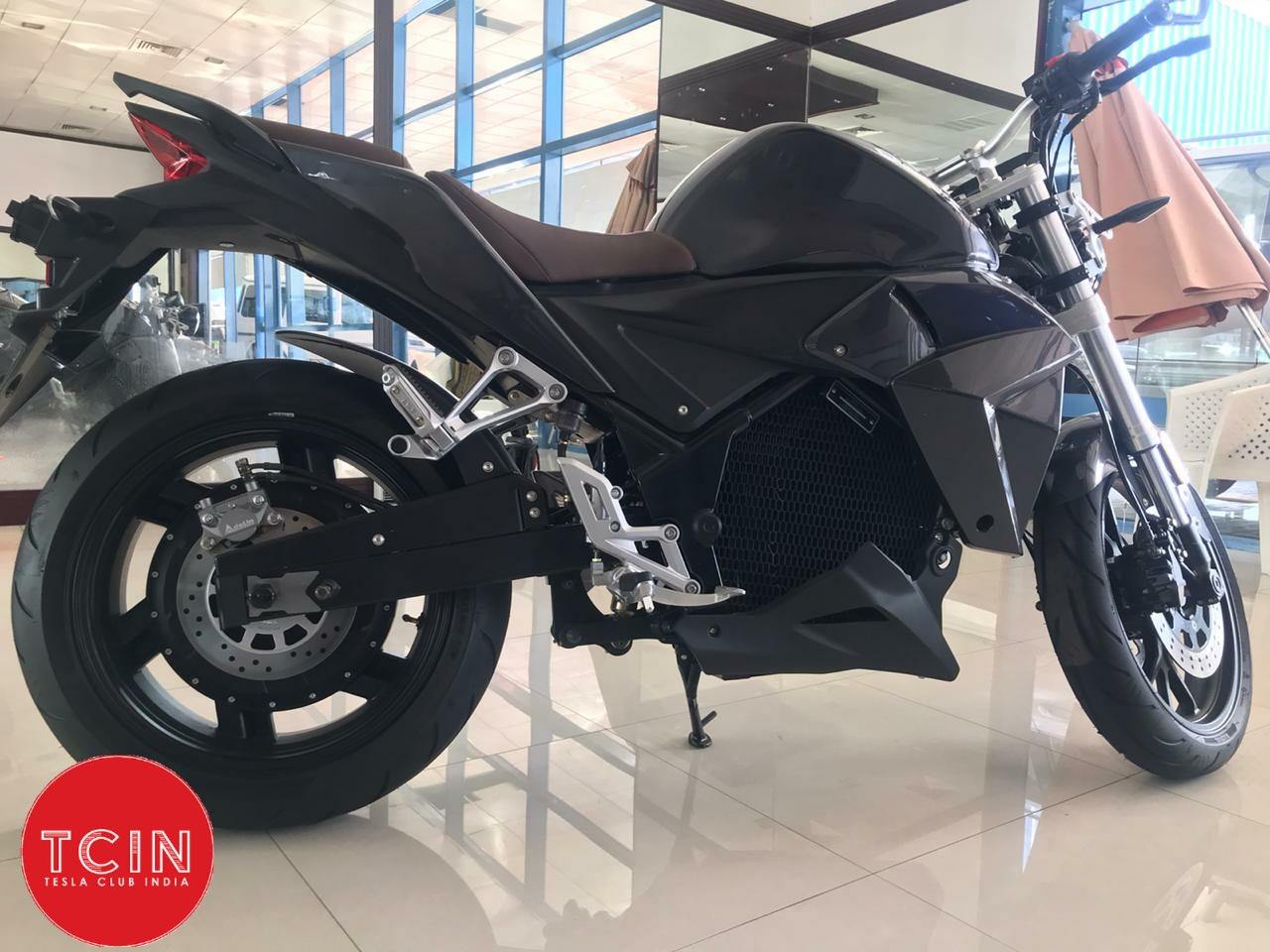 Spy shot 1: Photo Credits to Tesla Club India.
The 6061 comes with a 21.6kWh pack gets about 470 – 480km of range at city speeds (Light to light, 50 – 60km/h rolling speeds).
On highway tests, it drops down to about 250 – 280km at 80 – 140km/h speeds. 
Second Spy shot: Photo Credits to Tesla Club India
The support network is slowly growing. Evoke has a robust network in Australia, NZ, China, Canada and building out new dealers and distributors on the daily. 
The bike was in a final test bike before production. All major components, design and supply chain are finalized already except for a few exterior panels.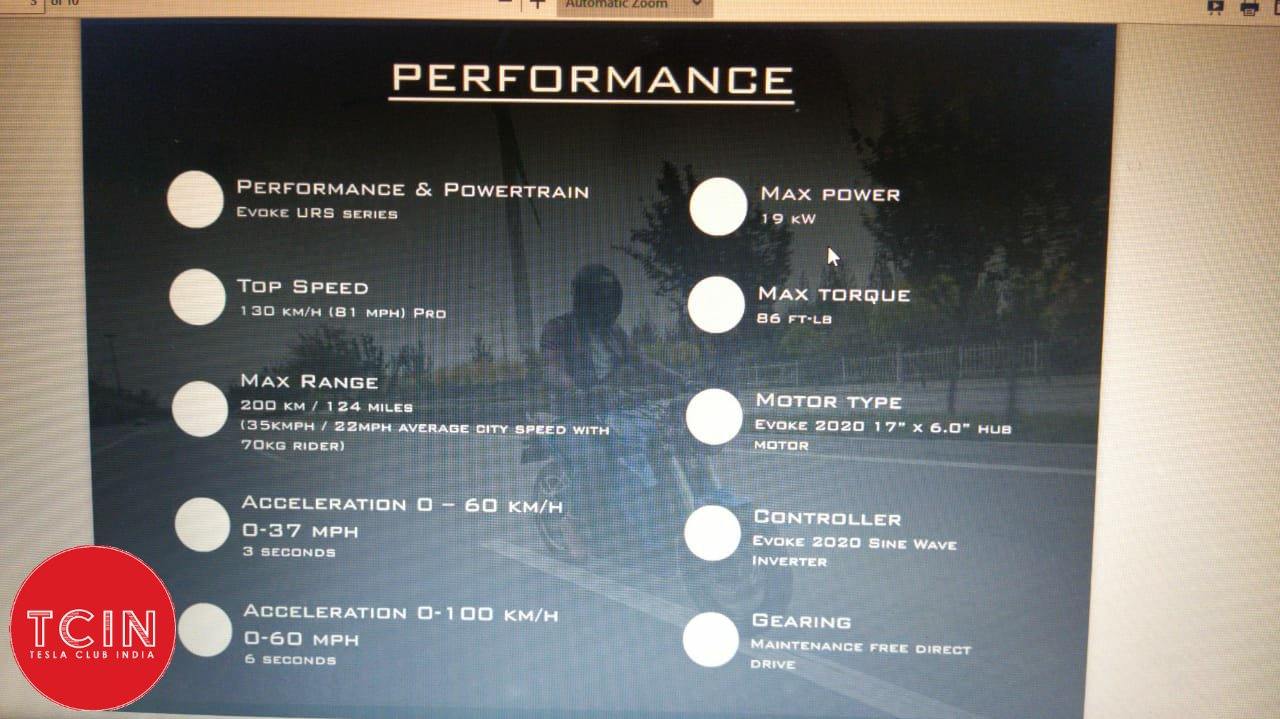 Third spy shot of performance specs: Photo Credits to Tesla Club India
Spied Urban Classic
However, the spied motorcycle is not a cruiser 6061 or an Urban S, but it is Urban Classic a naked roadster. 
The spy shots also show the performance specs, which has the Evoke URS powertrain. And Evoke 2020 17inch*6.0-inch hub motor that calibrates to 19kW power and 86Ft-Lb of torque which makes the 130kmph as a top speed.
Further, the motor provides increased thermal management, better heat dissipation and enabling longer rides.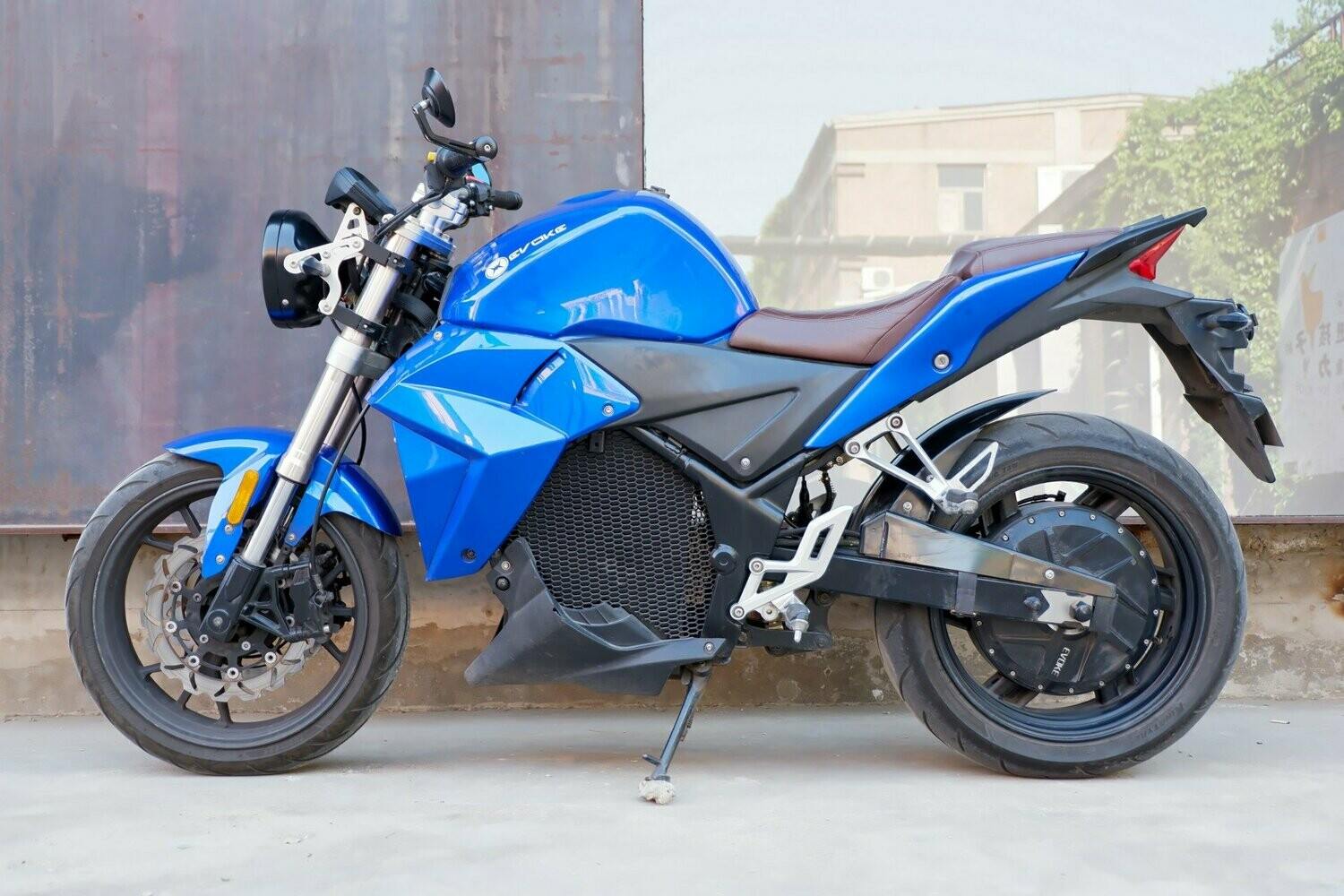 With the max range of 200kms/124 miles and an 0-60kmph acceleration in 3 seconds. At the same time, 0-100kmph acceleration is in 6 seconds.
As the support network is growing and while talking to the Evoke folks couple of a year back as they were in India.
However, we are unsure about the launch details. We do see the Evoke growing its network in India. Evoke may set foot in India via collaboration with other Indian company.
Powerful off-throttle regenerative braking allows you better control in stop and go traffic. At the same time, adding 10 – 15% more range.
Ride-by-wire throttle anticipates your needs and syncs them with the controller to give you total control of your vehicle.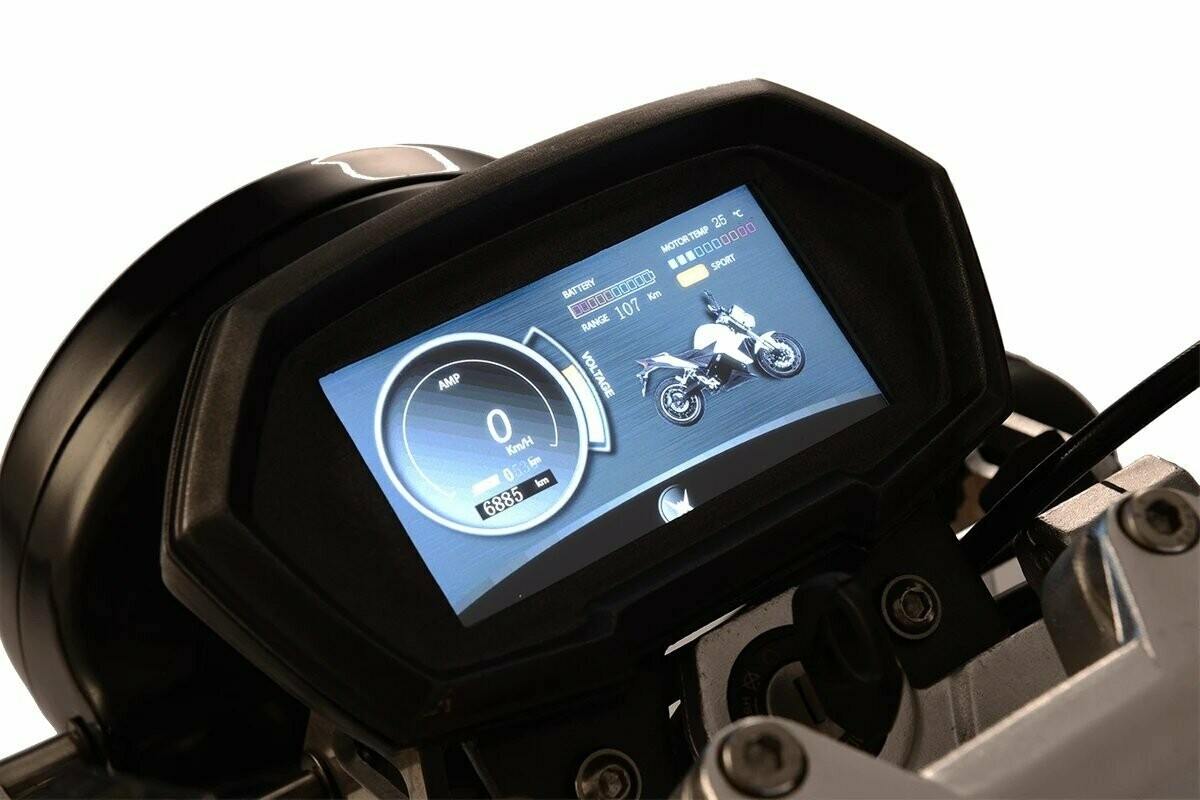 Further the Dual Compound Tires (DCT) for all 2020 models, they provide a dense rubber compound in the centre of the tire to maximize rolling efficiency. And a softer rubber compound on the sides to maximize grip.
At present, the Urban Classic comes priced at USD 8,499, which is around Rs 6.28 Lakh in Indian currency.
Electric Motorcycle Market in India
Electric scooter and motorcycle segment is still growing in India. As per the PRNewswire, Indian electric market to grow at a CAGR of over 44% during the period 2019-2025.
Further, the report from PRNewswire says " Although electric scooters and motorcycles make up a fraction of the total two-wheelers currently. The demand is to pick during the forecast period.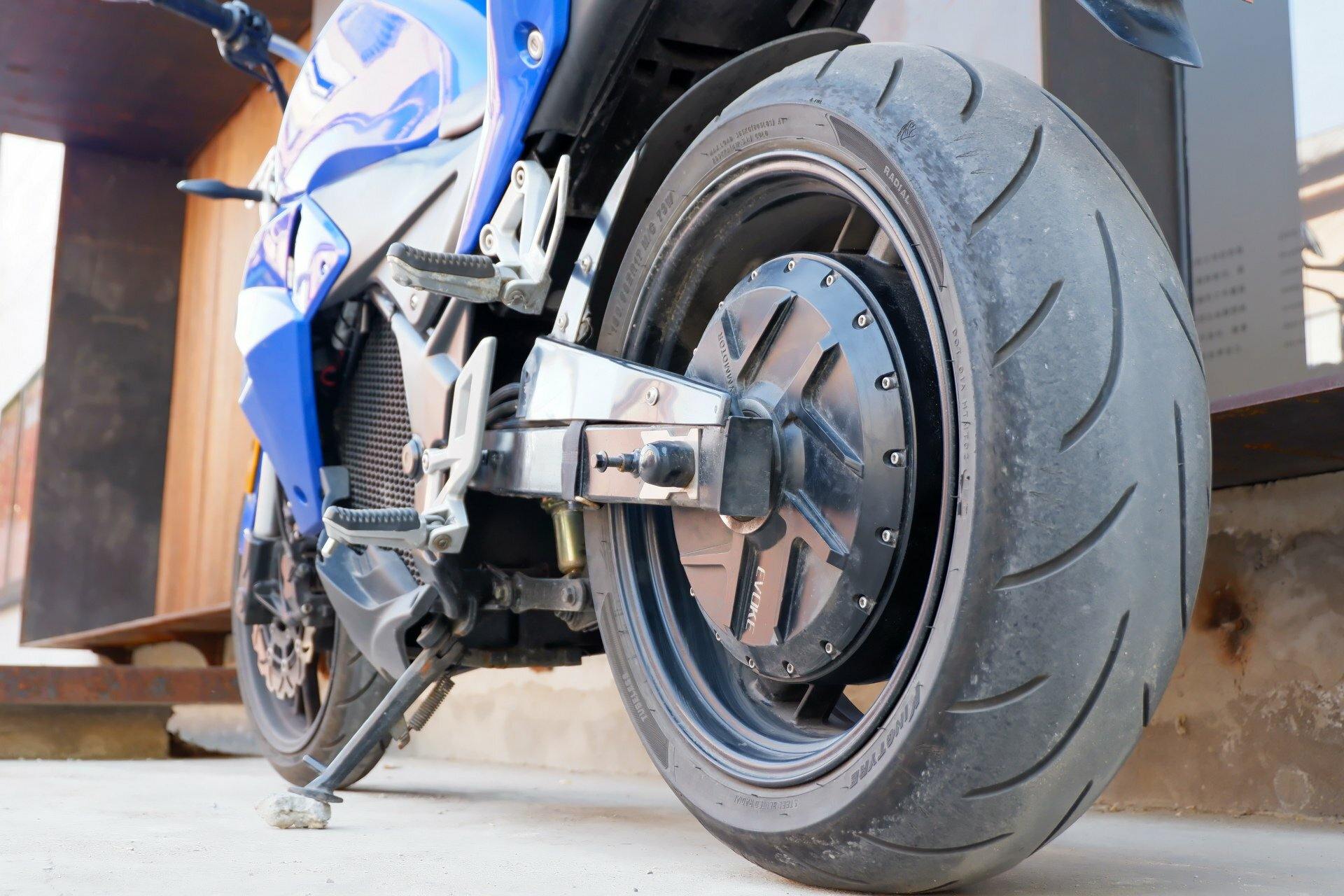 Andhra Pradesh, Bihar, Delhi, Karnataka, Kerala, Maharashtra, Tamil Nadu, Telangana, Uttarakhand, and Uttar Pradesh are ten states. And union territories that are leading the way in building production, infrastructure, and services to increase the momentum of electric vehicle usage in India".
However, we feel Evoke in India may face tough competition due to already established motorcycle manufactures. And their advantage is they can offer electric scooters or motorcycles at low cost.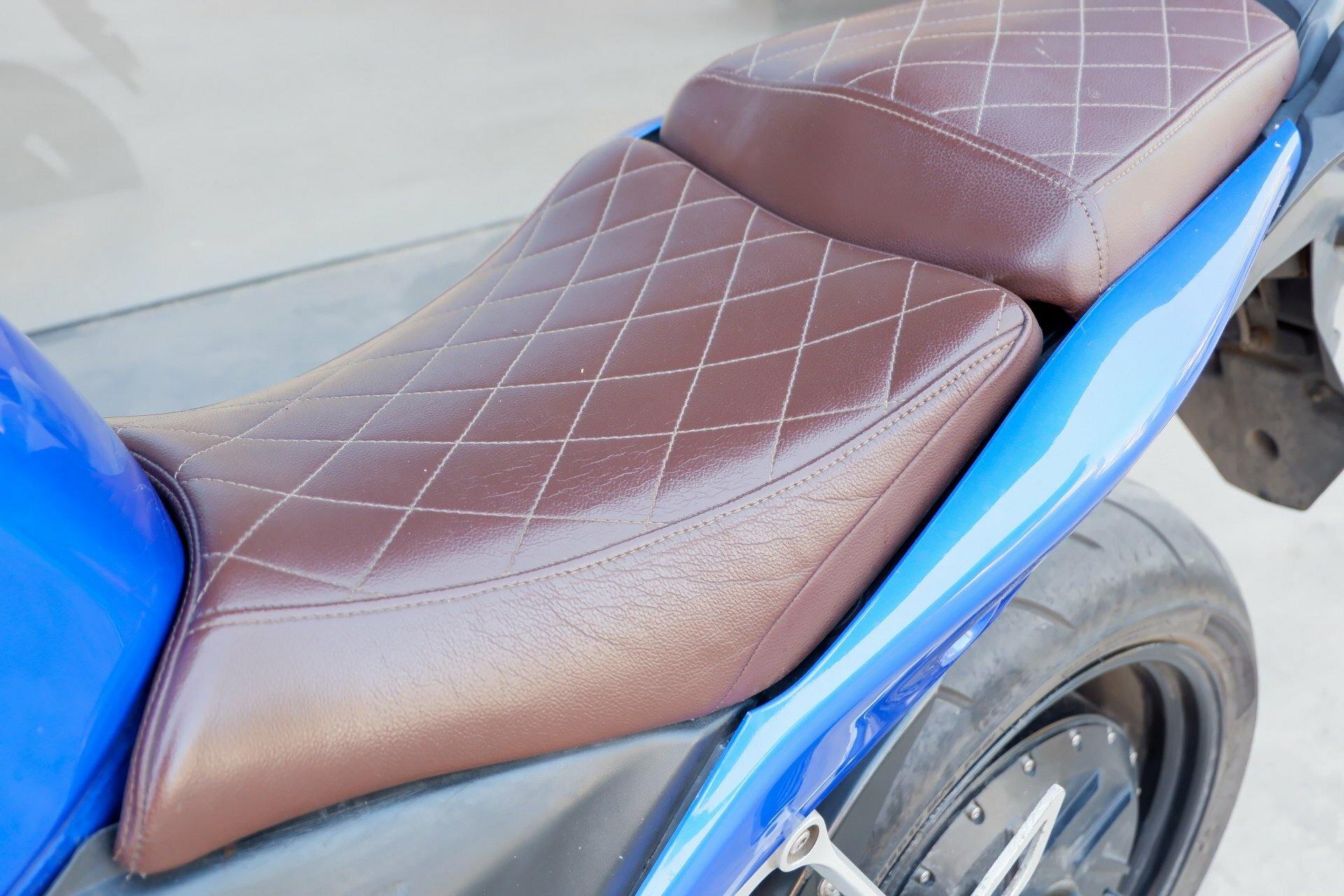 And this is one good reason we feel Why Evoke may tie-up with already established Indian motorcycle manufacturer who will help them for building their network.
Spy shot source: Tesla Club India