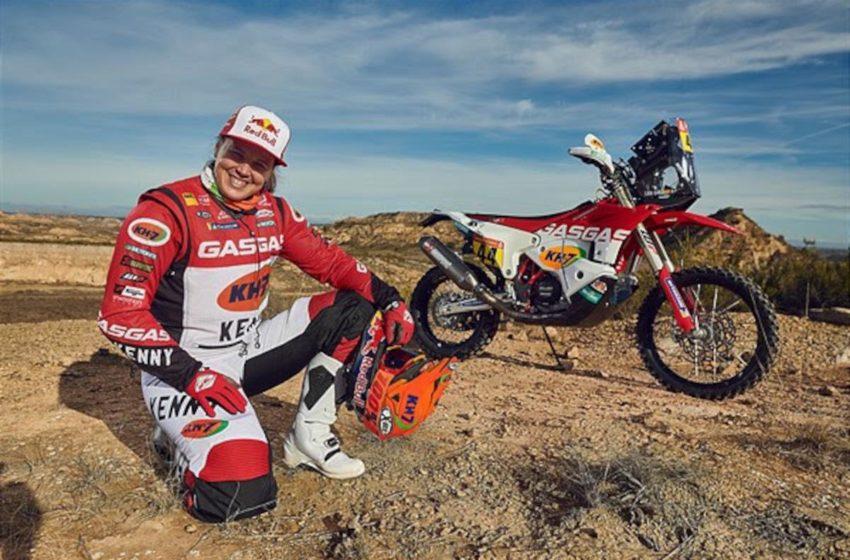 GASGAS factory racing is all set for Dakar 2021
Laia Sanz and GASGAS Factory Racing have completed their pre-Dakar testing. And are now counting down the days to the start of their epic New Year adventure.
Soon to be rolling up her sleeves and getting stuck into the 2021 Dakar Rally. Laia will take to the beginning of her 11th Dakar in a little over two weeks. As she looks to further cement her position as one of the event's true greats.
Laia to contest her 11th Dakar Rally in 2021

GASGAS RC 450F to make its second appearance at the famous event

12-stage event to cover 7,646 km, including 4,767 km of timed specials
In what has been a challenging year for all, for Laia recent months have been especially challenging due to contracting Lyme Disease during the summer. Making her final Dakar preparations more complicated than average. 
However, with support from her team, friends, and sponsors, Laia believes she is now ready to take on the world's toughest cross-country rally.
The RC 450F rider is entirely focused on completing her 11th consecutive Dakar and delivering another strong result.
The 43rd edition of the race will see an increased emphasis placed on rider navigation. And competitor's abilities to tackle slower-speed, technical terrain, which is excellent news for Laia. 
Reducing the event's average speeds, with her ability to both navigate well while under pressure. And complete long stages with the minimum of mistakes, Laia is upbeat about this year's route.
With the 2021 Dakar Rally once again being held in the Middle East. The event will start and finish at the Red Sea coastal city of Jeddah.
Like all competitors, Laia will face a short qualifying prologue on Saturday, January 2, before starting the rally proper. And 12 long and demanding stages covering a total of 7,646 km. 
With a rest day in Ha'il midway through the race. Laia will then work her way back to Jeddah on January 15, having raced 4,767 km of special timed stages against the clock.
With bikes and vehicles already on their way to Jeddah for the start of the race.GASGAS Factory Racing are pleased to announce a couple of changes in the team's sponsor structure.
Laia will wear KENNY race clothing for her assault on the 2021 Dakar. And receive added support from long-time sponsor KH7.
Laia Sanz: "It's been a tough year for me, so to be able to look forward to racing the 2021 Dakar. I injured my hand on the second stage of this year's Dakar, back in January.
And although I carried on and completed the event. The injury turned out to be worse than we thought. It took a while at the beginning of the year to recover from that.
 I was looking forward to starting training on my GASGAS trial and enduro bikes, and maybe fitting in some events. Unfortunately.
When I was finally able to get out on my bikes again, I started to feel ill. Eventually, I was diagnosed with Lyme Disease, which made me feel very unwell. 
Thankfully, with the right treatment, I have been able to start riding again. I know I'm not 100% and we'll have to see just how I feel when the rally begins in January.
It helps that we have some experience now of the terrain we will face and the way things work with the move to the Middle East.
The event in January should also be a little more technical and with more challenging navigation, so I'm looking forward to that. 
I don't want to put any pressure on myself, and another finish would be incredible, but my main goal is to go there and enjoy the race."
Jordi Viladoms – GASGAS Rally Team Manager: "Laia is a true champion, a real fighter, and even though this year has been challenging for her we know she will do all she can to be competitive at Dakar.
She knows very well how to manage the race, and her finishing record is incredible shows how determined she is as a racer, and how she understands the real challenge of Dakar.
With this year's route looking like it will be more technical. I'm sure it will suit her well. What she lacks in terms of time riding her bike in recent months.
I am sure she can make up for with her experience and determination. Dakar is always difficult, but Laia always rises to the challenge."