Hammer Time: K-Speed's illustrious custom Suzuki Bandit 600
Over the past years, we've seen a minor internet craze for cafe racers. It's a unique sub-culture that people can get sucked into very quickly.
There's an exciting mix of bike customization involved. And an underlying sense of community with many cafe racer clubs and enthusiasts from around the world.
About K-Speed
And further, there are a plethora of builders out there doing amazing things. But one that needs to be talked about more often is K-Speed. Created by Mr Tanadit, K-Speed builds some awesome custom motorcycles.
He now lives in Japan and delivers incredibly high-quality work.Which has recently been on display on the Return of the Cafe Racers website.
1996 Suzuki GSF 600 N Bandit that had 599cc inline four motor and made 77hp@10,500 rpm
For a long, K-Speed has revolutionized the custom motorcycle scene in Thailand.
They're making a name for themselves by building customized motorcycles of all shapes. And sizes and sharing excellent examples of their work on Instagram.
They're also involved in hunting down classics and restoring them to their former glory. As well as building some of the rarest and one-off pieces you've ever seen.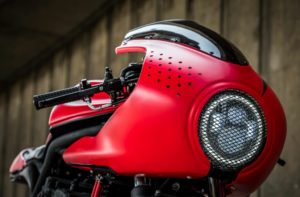 K-Speed is a clean enthusiast motorcycle shop based in Japan and Thailand. Offering various services tailored to clients' needs.
They offer a rebuild service for people looking for something a bit more powerful than your stock build.
A K-Speed rebuild gives you the ability to completely customize your build to your budget.Style preferences, and overall look.
With a robust international presence K-Speed delivers high-performance customs, and this time, it was Suzuki Bandit 600.
Since the Bandit 600 was released.Many people have thought of it as a potential base for complete custom bikes and even sporty classic resto-mods. And why not?
It's one of Suzuki's most underrated bikes. Most bike builders today start from a level playing field, meaning.Unlike in previous eras, they don't have to begin with a basic Japanese bike.
Most modern bikes are built on omnipotent platforms from the factory today including custom machines.
Custom
The Bandit 600 is an excellent platform for customization. For sure, it's not the most successful or sought-after naked bike today.But many parts are laying around in the used part market for the Bandit 600.
Therefore, the Tanadit Sarawek thought it would be enjoyable to see if they could make an oldie but goodie "new again"  by giving the Bandit new life.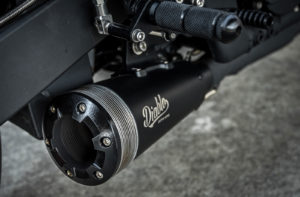 So it's relatively easy to build your own with just a few essential modifications.
But it seems like K-Speed has gone all out with this one, and from what we hear.This Suzuki carries no expenses spared in its build.
The 1996 Suzuki Bandit 600 not only gets style makeover, but it gets few performance components like K-Speed replaced airbox by red filters on the throttle bodies. Added an exhaust that arrives from their workshop's line of 'Diablo' parts.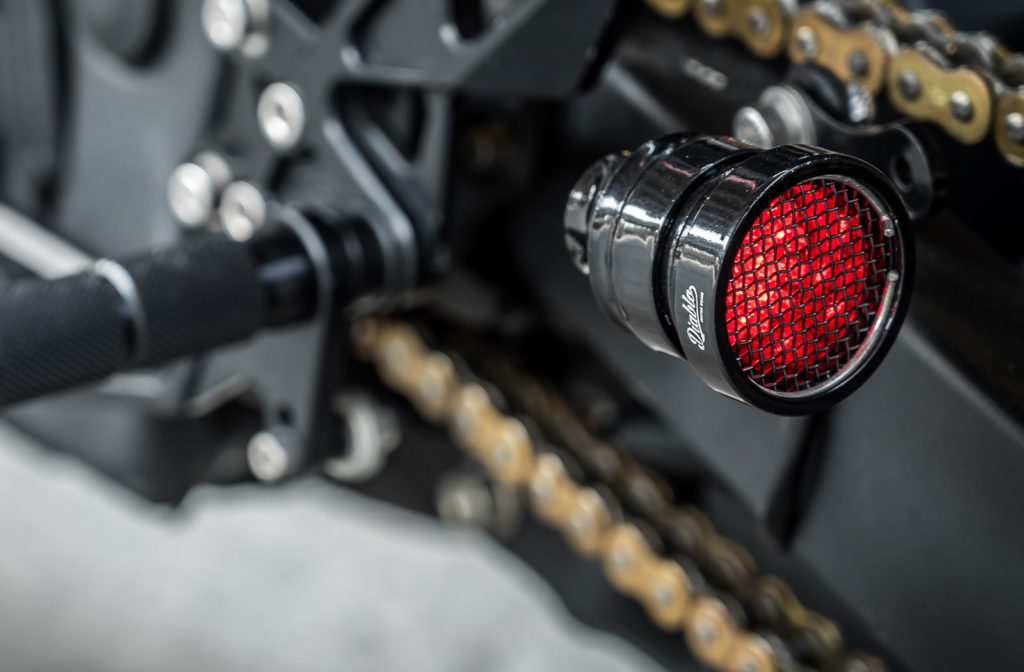 What's more, it gets a stock fuel tank with rear adjusted to look more aggressive, custom leather saddle, LED headlight, brake lights and hidden blinkers. K-Speed further replaced the original speed and replaced it with the digital speedo.
K-Speed has done tons of custom work on their bikes before, so it's good to see that they can still deliver high-quality performance at affordable prices. What are your thoughts? Are you glad to see more from K-Speed. We are.
via Return of the Cafe Racer and K-Speed