Harley Davidson files patent for radar-based electronic system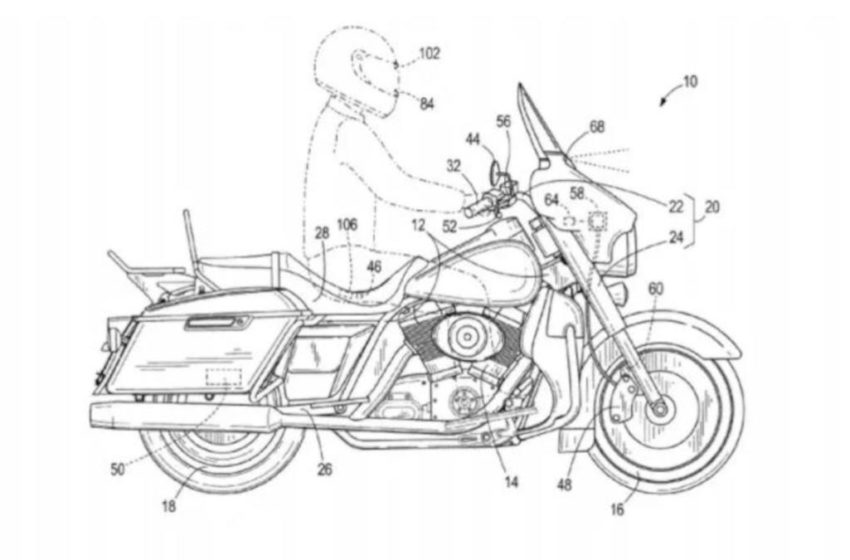 Motorcycle manufacturers are pledge to add more safety to their motorcycles.
Ducati started the trend to introduce radar-based safety system in their much ambitious Multistrada V4.
We slowly see the radar-based technology accepted by other world-class motorcycles manufacturers like the BMW Motorrad, KTM and Harley.
Although the tech is expensive, it will ensure the rider is safe, and it does help avoid multiple accidents, thus making the motorcycle world safer.
We are talking about manufacturers like Ducati, BMW, KTM, Kawasaki, Honda, and Suzuki trying to build a safer place by bringing safe products.
While Japanese big three, Italians and Germans are in a race to build safe motorcycles, we feel in future Yamaha may also be working on the same tech.
However, now see Harley too in the race and filing a patent for its radar-based electronic system.
The radar-based electronic system contains algorithm analyses multiple safety parameters and answers three critical questions.
Whether the rider is attentive?

What is the possibility of the collision? and

How will likely rider get physically engaged with the motorcycle?
These crucial inputs will allow the system to take necessary actions such as apply brakes at high speed and shut the throttle system.
Further, the system will have the indicators for audio, video and haptic recognition.
The way it works for Ducati. 
Radar technology permits the Blind spot detection and Adaptive cruise control.
While riding at the speed from 30 and 160 km/h, the radar placed at the front helps detect the vehicles and automatically adjusts the distance. 
The rear radar helps detect the blind spots for the rider's areas, which cannot see.
The BSD mechanism indicates the entire circumstances via the LEDs placed on the rearview mirrors when vehicles' presence is located on the sidelights up.
Further, the BSD also indicates if there are any vehicle coming at enormous speed.
If you are looking forward to changing the lens in both these circumstances, the BSD flashes the LED suggesting it is a dire circumstance.
At the three different levels, the rider can adjust the brightness of the LEDs.
The rider can adjust the aerodynamic appendages near the engine to change the flow.
Similarly, we do expect to see it in the next version of Niken.