Harley Davidson, in collaboration with Qianjiang, brings a 300cc cruiser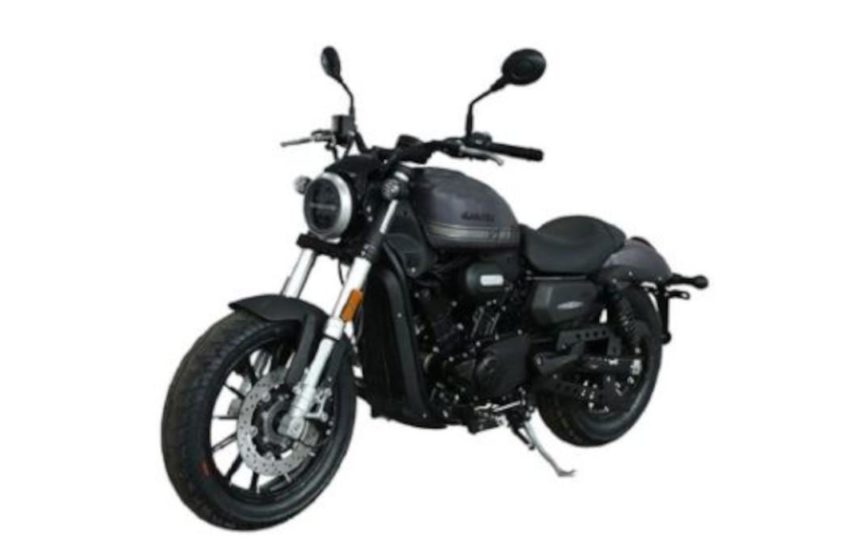 The 300 to 500cc segment Motorcycle market in India is booming, and we have seen many motorcycle manufacturers bringing their products.
Be it Honda CB350 or Meteor 350. Recently, prolific Italian designer Oberdan Bezzi has also designed the Hero 361 Symbol Classic concept.
Giving us the heads up that Hero may enter into this segment. However, we now see something new from Harley in this segment.
Harley Davidson is on the verge of building a new 300cc motorcycle, and the rumours are not recent.
However, now these rumours are supported by the leaked images. The motorcycle images come from China. 
We understand Harley Davidson has partnered with Qianjiang to develop the motorcycle, and the name of the bike will be QJMotor SRV300. 
The prototype seems to be ready for production, as we can see it in complete form.
Specs
It arrives with a 296cc V-twin engine which calibrates to 30bhp with a 129 kmph to a top speed. The overall package weighs 163 kgs.
The question remains will Harley bring any change in the motorcycle before it brings to the market?
Sometime in 2022, the motorcycle is expected to arrive in India, and it will be one of the 2021 Harley Davidson models.
When it comes to design and style, the QJMotor SRV300 resembles the Iron 883. 
As it gets round headlight, black flat and bit long handlebar, a small windscreen on the top, fuel tank similar to the one on Iron 883 although not so sharp. The black colour engine, black mirror and alloy wheels.
The single and a raised seat for pillion and the overall design arrives at a cruiser style.
Further, it gets the 16 and 15-inch wheel supported by upside-down forks and dual shock absorbers.
In India, the Harley 300cc (QJ SRV300) will go head-on with Royal Enfield Meteor 350, Jawa Standard and the newly launched Benelli Imperiale 400. 
However, the critical question when will Harley Davidson bring this to the market and will we same the prototype into production or will Harley bring any changes in the QJ SRV300.
Spy Images Source: Newmotor.com.cn