Here's a look at the Harley-Davidson LiveWire custom
If you're a custom motorcycle enthusiast and have a thing for Harley-Davidson motorcycles, then you're familiar with the name Moto Adonis. 
They're best known for their beautiful.And elaborate builds that have garnered global recognition on social media and in actual bike shows. 
Recently, they finished building another bike, but this time around.It's based on the all-electric Harley-Davidson LiveWire.
When it came time to design their first custom build with a Harley-Davidson LiveWire.The team at Moto Adonis knew they would be going all out to achieve perfection. 
The plan was clear: black everything. In addition to keeping things stealthy on the outside.They were determined to give this electric bike a freshly forged build too.
And now Moto Adonis has released new images of a beast the likes of which we've never seen before. 
This one-of-a-kind creation.Thanks to inspiration from the dark side.A radical custom Harley-Davidson LiveWire that is practically unrecognizable as such. 
The all-black machine looks like something straight out of a Star Wars movie.
Rule Breaker
The bike is named the Rule Breaker. They initially sketched the commission work, which was a concept. The second step was to make renderings.
Once the parts were all made, they attached them directly to the bike using a bender. 
All in all, this custom design took a team of four whole months to complete. And is set to include every piece of lighting custom-made by Moto Adonis.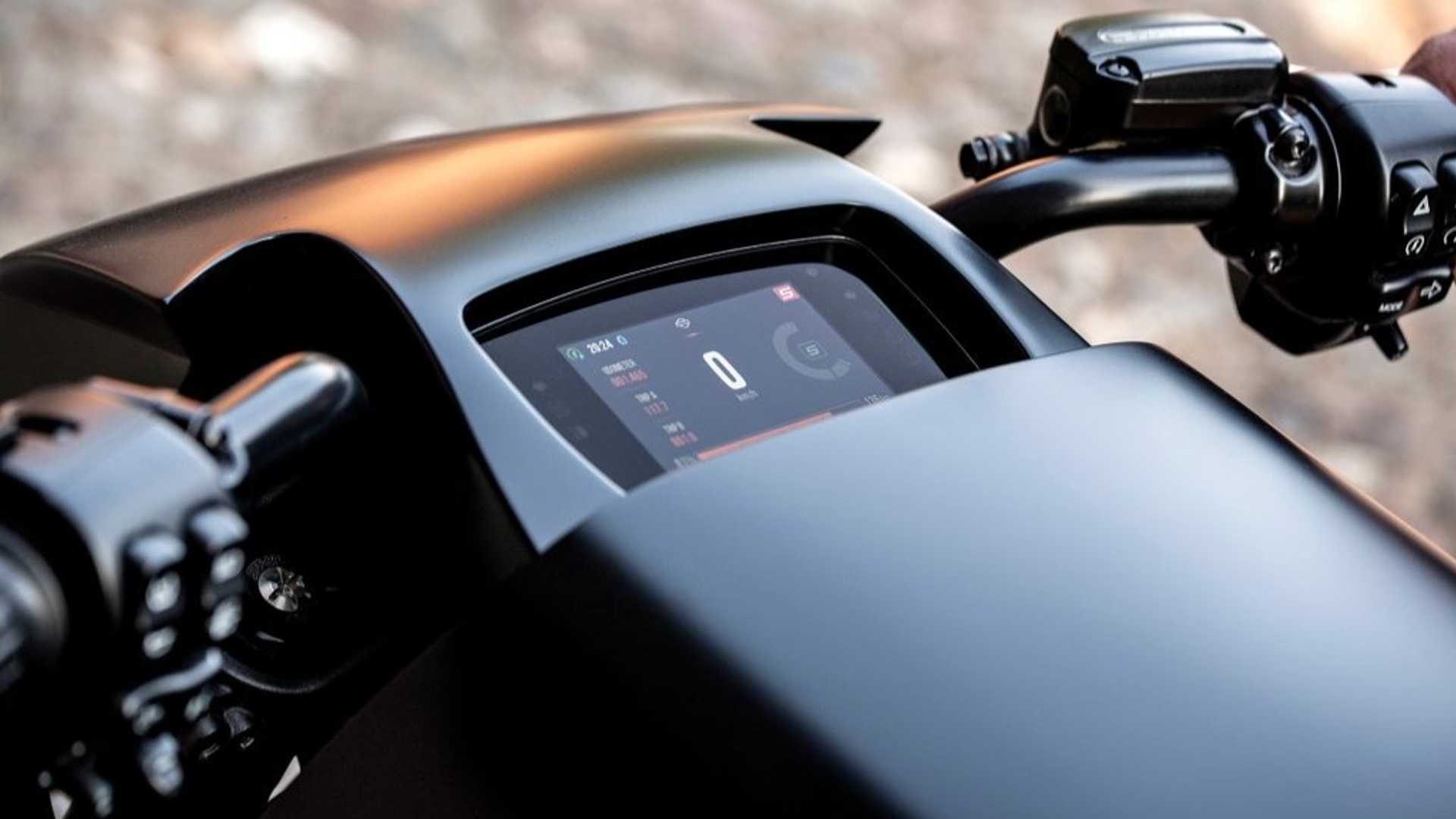 Building a custom bike makes you lose the perception of time. You invest so much of yourself into the project that you become obsessed with it, working around the clock to see it through. 
The Harley-Davidson LiveWire is an entirely new category of motorcycle that represents. A watershed moment for our company.And it has taken us five years to get here from ideation to design development to production. 
The LiveWire name means exactly what it says.These bikes are incredibly alive when you ride them. As opposed to all-electric motorcycles you ride today. Which are often slow and can seem somewhat digital in their feedback, despite having some level of mechanical throttle connection.
Of course, with a bike that prioritized function over form, the team needed to ensure its top-notch functionality. 
Not only does the bike need to be able to perform, but it also needs to look as good as it performs. 
Fortunately for them and us, they achieved both aspects perfectly. As you can judge for yourself below, this motorcycle looks as good as it goes without compromising performance in any way.
via Moto Adonis Instagram and Moto Adonis YouTube