Honda America unveils four small displacements 2021 models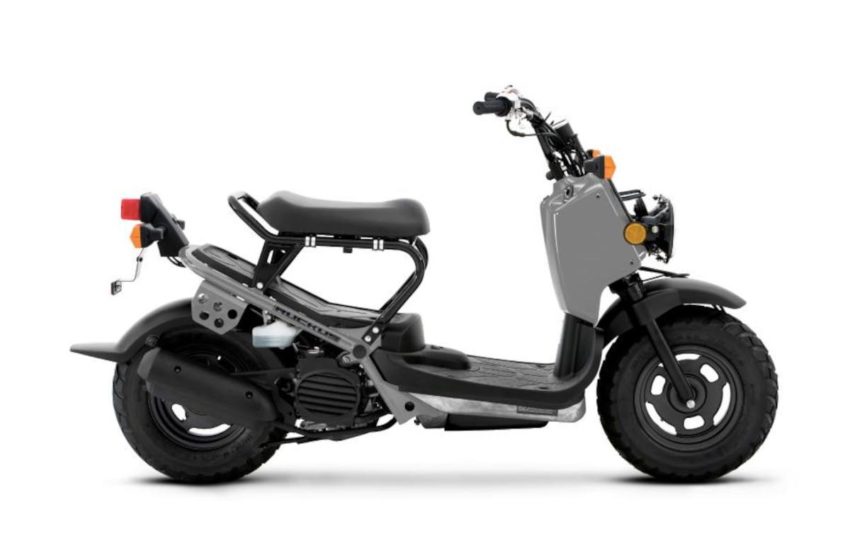 Today, American Honda revealed four small-displacement Powersports models, including a sportbike and three scooters, headlined by the all-new, newly renamed 2021 PCX.
Each of the included models is impressively versatile. And all underline the brand's commitment to economic, fun, dependable transportation.
Previously known as the PCX150. The PCX gets a significant upgrade that includes new, elegant styling, advanced equipment and a larger, 157cc engine freeway-capable.
Equally suitable for new riders and more experienced customers. The more-versatile PCX offers a relaxed, fulfilling ride in a wide variety of situations. Including around-town travel, highway commuting and suburban touring.
While it's still the ultimate tool for tackling urban environments in style, it has evolved to a new level of comfort, as well.
Also confirmed are Honda's first two 2022 model-year offerings. The timelessly styled Ruckus and Metropolitan.
Which make welcome returns to Honda's scooter lineup, in new colours. As well as the famous 2021 CBR300R sport machine.
"Scooters and small-displacement motorcycles continue to play an important role in American Honda's on-road lineup, appealing to new riders and serving as a fun and economical transportation,"
Said Lee Edmunds, Senior Manager of Powersports Marketing for American Honda.
"With the introduction of the all-new PCX and return of stylish 50cc scooters. There's something for every commute and around-town ride, while the CBR300R is great for those seeking a sportier experience."
PCX
Introduced to the U.S. market in 2009 as the PCX125, Honda's sporty scooter has undergone numerous displacement changes over the years.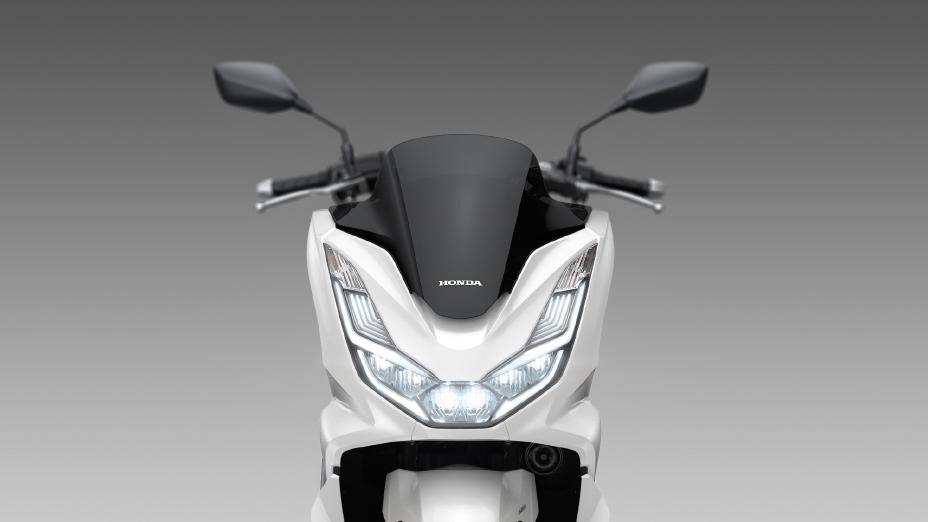 A trend that continues for 2021 with the upgrade to an oversquare, 157cc single-cylinder engine.
It is user-friendly and to help navigate the urban environment. The machine remains smooth, quiet and extremely efficient.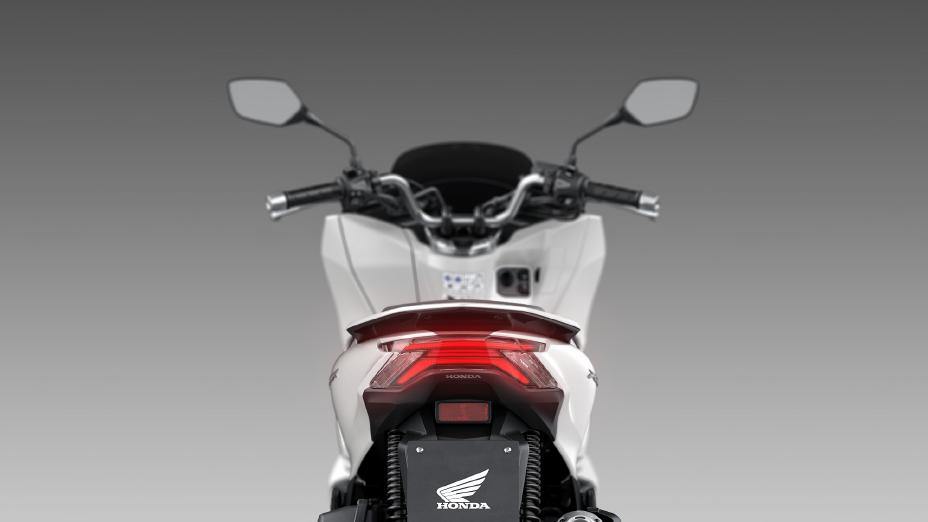 A redesigned chassis further enhances the experience, offering reduced weight and improved cornering performance.
Styling, convenience and safety come addressed through features including all-LED lighting.
A larger, 30-litre under-seat storage compartment and Honda Selectable Torque Control (HSTC).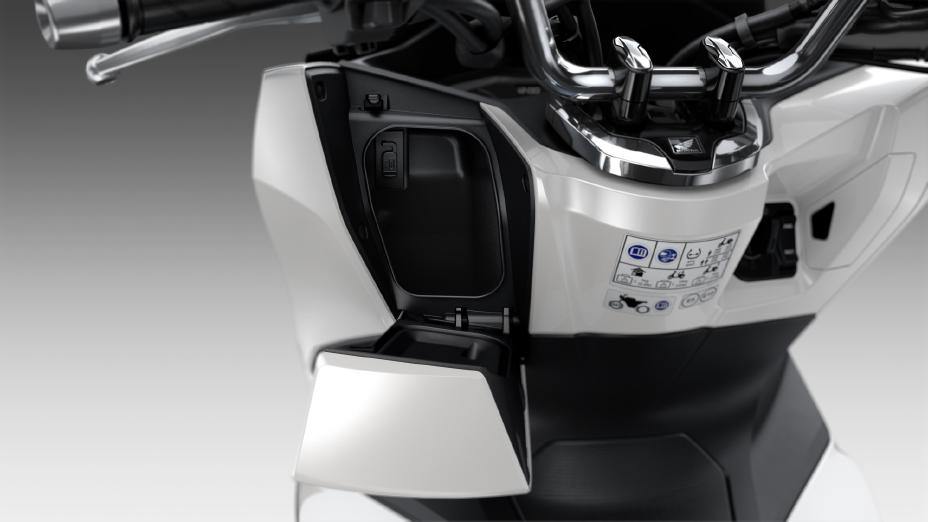 Colour: Pearl White

MSRP

PCX: $3,799

PCX ABS: $3,999

Available: March
Metropolitan
A European-style scooter with an appealing, rounded design. Honda's compact Metropolitan is affordable and straightforward to operate, a sensible choice for enjoyable, around-town transportation.
Practical-minded customers will appreciate its in-dash and under-seat storage compartments.
As well as its convenience hook for securing a bag, and an available rear carrier.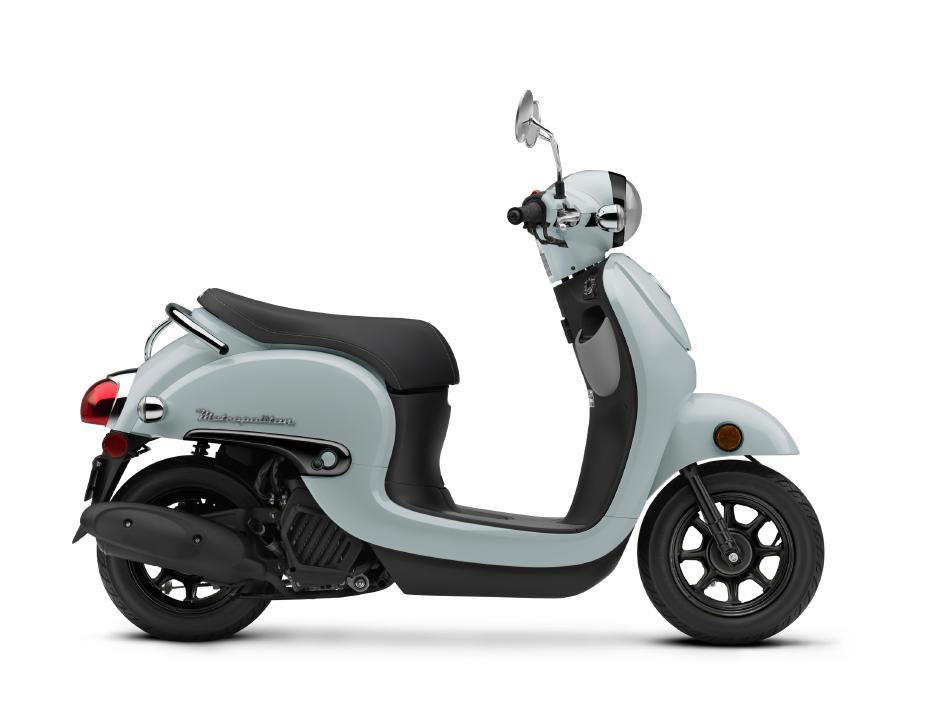 However, where the Metropolitan shines is in turning short hops into big fun.
Colours: Pearl Soft Beige; Coastal Blue

MSRP: $2,499

Available: April
Ruckus
The model that launched an entire scooter-customization subculture, Honda's venerable Ruckus oozes personality and attitude.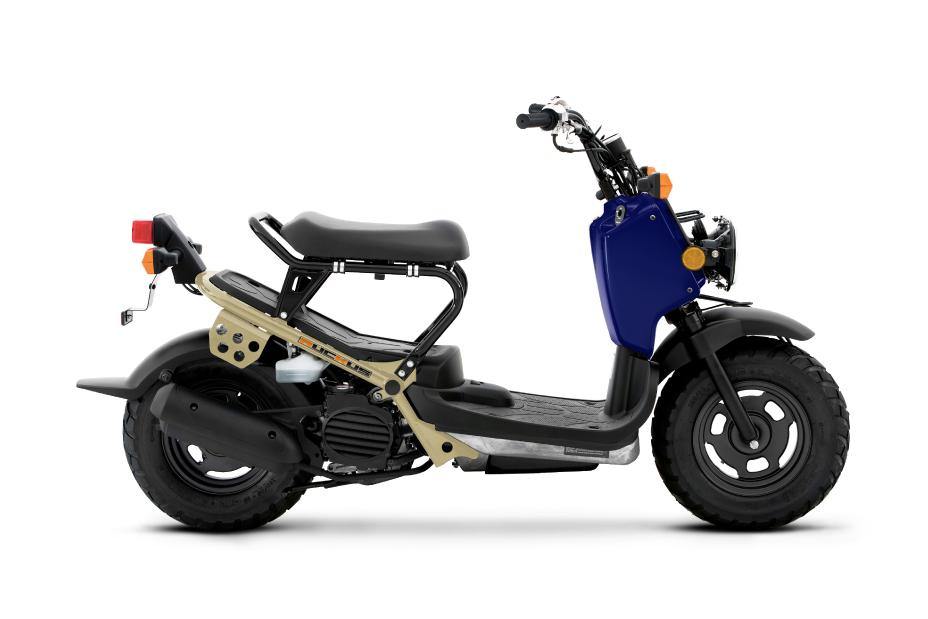 Its industrial-looking design comes highlighted by dual, round headlights and an exposed frame.
Simultaneously, more practical features include nimble handling, unmatched reliability and frugal fuel efficiency.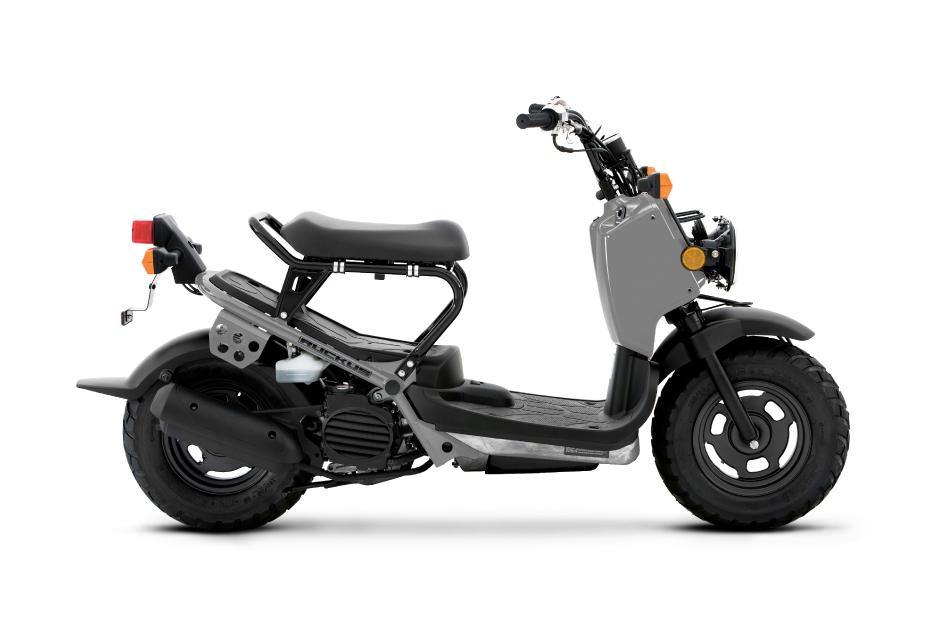 Making the 49cc Ruckus an excellent choice as a platform for personalization or affordable, around-town transportation.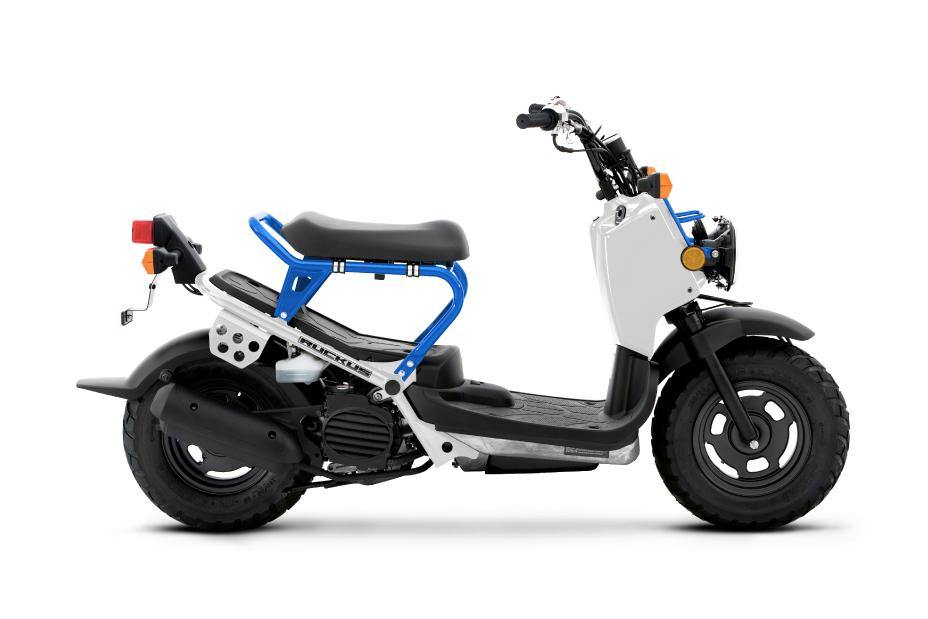 Colours: White/Pearl Blue; Gray; Midnight Blue/Tan

MSRP: $2,799

Available: April
CBR300R
Honda's CBR300R takes the lessons learned through decades of CBR refinement. And applies them to a single-cylinder machine capable of conquering tight city streets or twisting back roads.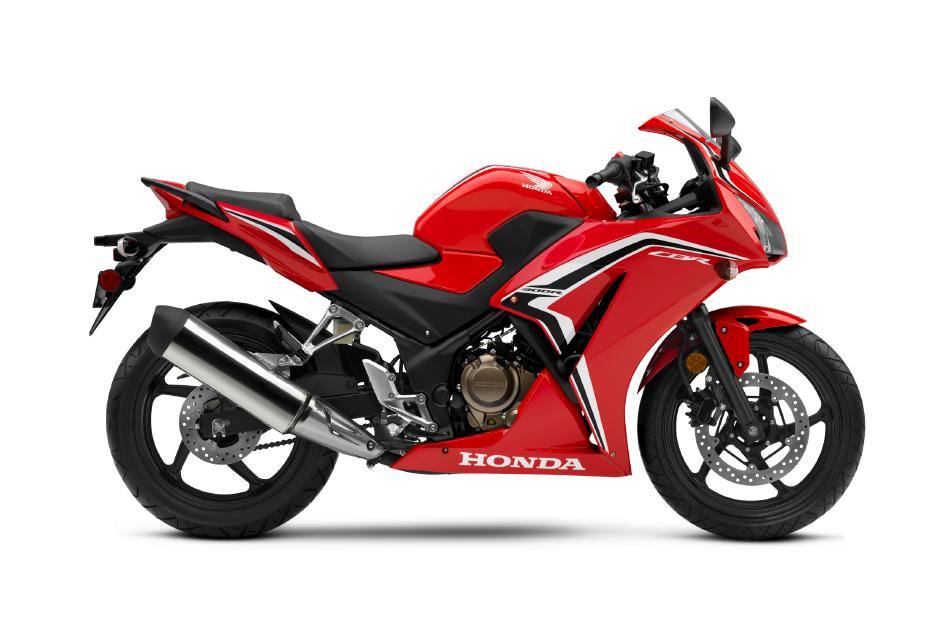 A supersport machine aims to be lightweight, narrow and nimble. The CBR300R checks each of those boxes. Enhancing the ownership experience through low operating costs and impressive fuel efficiency.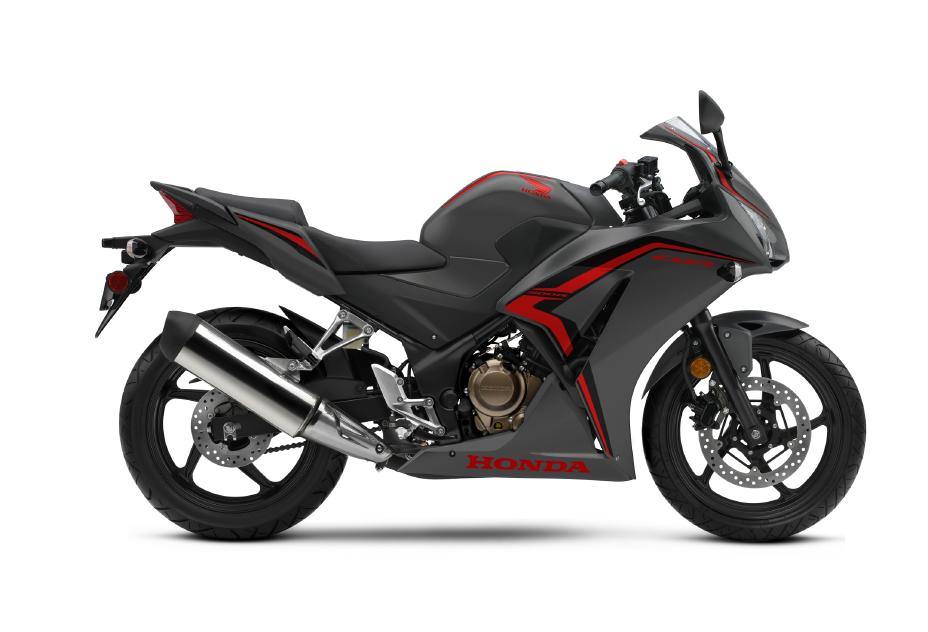 Factor in the bike's sleek styling, low seat height and available ABS. And the result is a machine suited for new riders. But with the pedigree of supersport legends.
Colours: Grand Prix Red; Matte Gray Metallic

MSRP

CBR300R: $4,799

CBR300R ABS: $4,999

Available: April